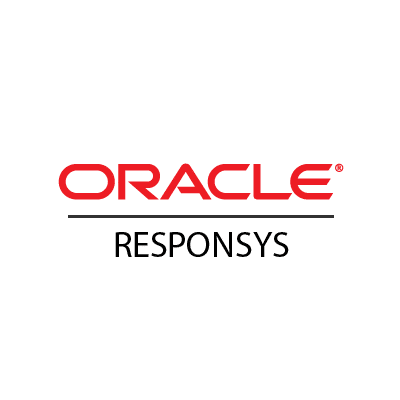 Responsys Review: Features, Pros, Cons, Alternatives & Price
Tired of managing, optimizing, and executing marketing campaigns manually? Oracle Responsys is an excellent tool that helps companies automate all digital marketing campaigns and executions.
Oracle Responsys reduces the workload by completing complex tasks in minutes. The main objective is to help strengthen customer relationships and enhance the brand value.
What is Responsys?
We have already discussed the overview of the Responsys. However, Responsys is the renowned product of Oracle that helps you strategize, manage and execute numerous campaigns on the same platform.
Oracle Responsys was founded in 1991. Its headquarter is in San Bruno, California, and multiple branches in all major cities worldwide. This tool is the one for all solutions that resolve multiple queries by providing the most suitable solutions to the companies and digital marketers.
The main functionality of this tool is to automate marketing campaigns, social media, mobile marketing, web, and many more.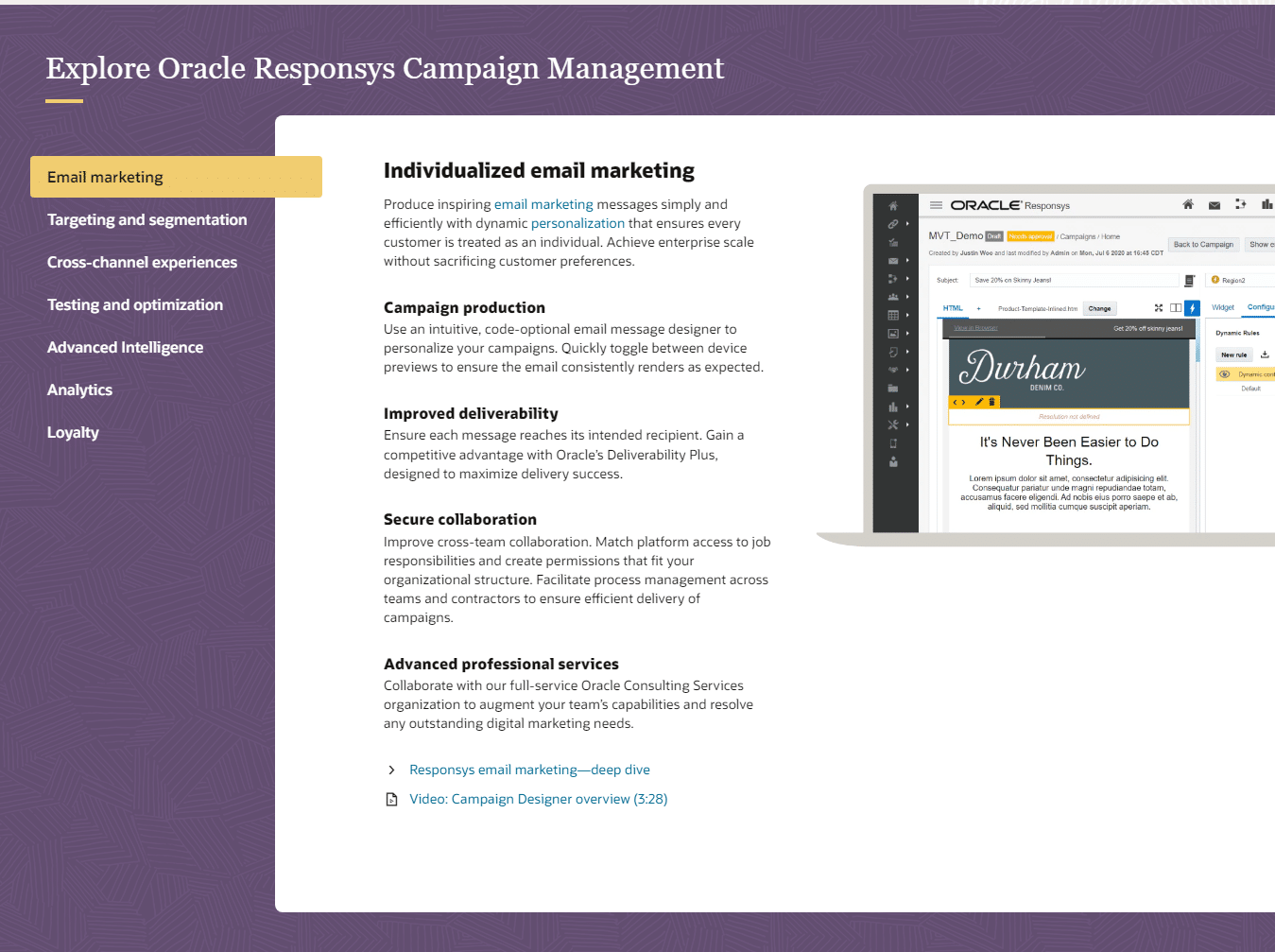 Features
Email Marketing
Get the best solution to reach your targeted customers via email marketing. You get features like attractive templates, send bulk emails, email design, and many more.
Manage & Execute Multiple Campaigns
Manage all your campaigns like email, SMS, mobile push, web push, social media, etc., with a single platform.
Content Management
Create, edit, and manage content for future purposes. You can organize content like blogs, web pages, videos, and more.
Distributed Collaboration
Manage your team virtually on a similar campaign and share significant resources easily. Oracle  Responsys provides the platform to assign specific tasks and maintain the report.
Data Management
By leveraging the Oracle Responsys resources, you can collect, modify, and manage the customer's data. The key point about Responsys's data management tool is to protect the data. It makes this process cost-effective for the companies.
Simplifies Targeting
It helps you to filter the exponential data and databases. Once you leverage the feature of targeting and segmentation, just enable the drag and drop tool to perform the desired operations on the specified data or group of data. The end objective is to filter and get targeted data for future campaigns.
Testing & Optimizing The Campaigns As Per Need
Creating and setting the campaigns is easy. However, whether these campaigns are working, driving traffic, lead, and conversions or not are also a significant step. Here Oracle Responsys leverages the resources to automate, test, and optimize the campaigns for a better outcome.
Analytics
Get the well-managed analytics of the active and inactive campaigns in terms of charts, graphs, and more. This analytics feature helps you study and optimize your campaigns in the future.
Other Features
Oracle Responsys is an overall package and offers services as per your need. To know more about its benefits, do visit their official site.
Pricing
Oracle Responsys offers a free trial for most of its products and services.
Due to countless products and services, pricing is not available on their official site. However, you can contact the vendor for pricing-related queries.
Benefits
Oracle Responsys is the universal solution for the most common problems that any sized company faces daily. By leveraging the resources of Responsys, companies can easily improvise and maintain the reputation, brand value, and customer experience.
It simplifies and automates your daily operations and lets you focus on other peripherals. Driving traffic, collecting leads, and converting them into customers is one of the primary objectives of Oracle Responsys. And this tool offers all necessary resources to deploy the functionalities as per the company and marketer's need.
Pros
Compatible with any OS and desktop
Perfect for every sized company and offers the services as per demand
Customer support is friendly and can be contacted via chat, phone, etc.
Opera Responsys is trustworthy and reliable
Maintains a friendly relationship with a company and clients
Cons
Price-related information is not available on their official website, so you have to contact them to get a quote based on services.
Final Thoughts
Responsys is the service-based platform that provides the most suitable solutions for the pain points. By leveraging the resources of the platform, you can customize, simplify, and automate multiple campaigns, like email marketing.
Moreover, it uses advanced intelligence and tools to offer world-class service. We have tried to give all information that is authentic and genuine. We hope it will be beneficial for you to make your decision.