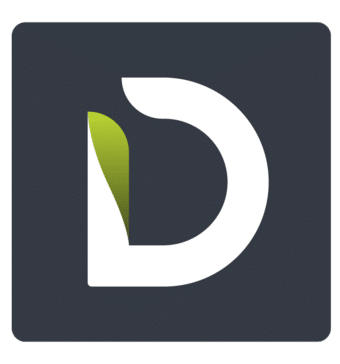 Demandbase Review: Features, Pros, Alternatives & Price
Introduction
You're not alone if you also desire to experience the advantages of ABM or account-based marketing. The marketing strategy of ABM uses automation and target pre-defined and high-value potential accounts with custom messages.
And this strategy is quite famous for B2B marketing, where businesses or brands try to sell their specific products to specific audiences.
Several expected benefits of ABM include internal alignment, better reporting, increased efficiency, improved optimization, higher engagement and retention, and higher ROI.
In this short guide, we'll review the more innovative and more effective ABM and GTM, i.e., Demandbase, by discussing its core features, pricing information, and user reviews below.
What is Demandbase?
Demandbase is a purpose-built and cloud-based marketing automation solution that supports and improves ABM efforts. It serves various kinds of industries by advocating the role of marketing, sales, and post-sales.
Account Based Marketing (ABM) assists the company to influence various influencers by using marketing technology similar to demand generation (i.e., digitally listening, analyzing, and nurturing), but applicable to a single account than a lead.
With the urge to enhance account-based marketing, this platform is designed to help marketers determine, win, and grow the accounts that matter to them the most.
If we've to give you a synopsis of Demandbase solutions, they consist of ABM Platform, Targeting, Engagement, and Conversion.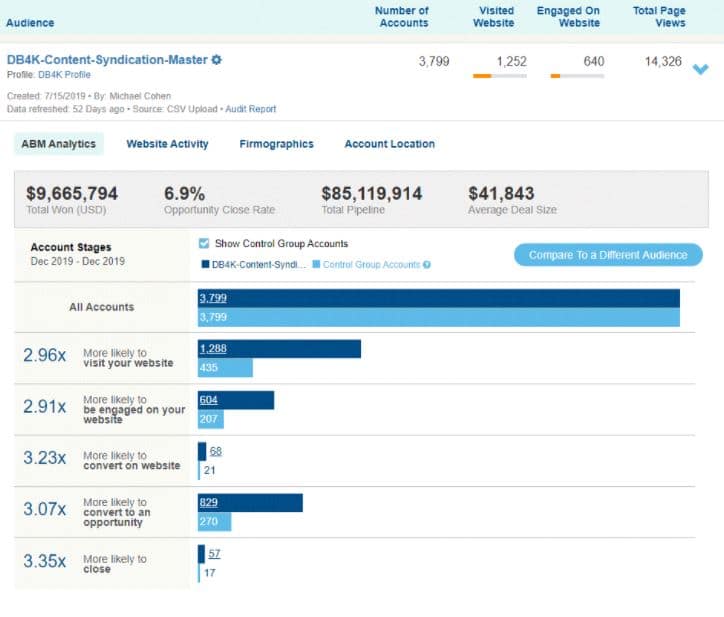 Key Features of Demandbase
Let's look at each of its attributes mentioned above in brief as follows:
ABM Platform
The ABM Platform of Demandbase is the baseline for implementing your ABM strategy. It has the potential for ABM audience creation, activation, management, and measurement in one central platform.
Furthermore, it helps execute more ABM tasks such as audience data analysis and system integrations.
Targeted Solutions
The targeted solutions of Demandbase refer to its digital advertising solutions explicitly catering to the needs of B2B marketers.
This solution helps marketers in 3 ways: identifying the most critical accounts, advertising to those accounts, and measuring business outcomes at the account level.
ABM Analytics
As the name suggests, ABM Analytics gives you complete data on marketing performance across the different stages of the marketing funnel. As a result, it further helps you determine the efficiency of your investment in marketing.
With ABM Analytics, you can compare regions, verticals, or accounts exposed to specific marketing activities versus those that haven't. You can also analyze the impact on your most valued accounts and diagnose customer journey challenges to improve further performance.
Site Analytics
With site analytics, you can check the performance of your website to customize marketing efforts accordingly. It can choose particular variables to track specific segments of accounts on its website.
The key features of site analytics include:
Creating new targeted audiences with marketing programs.
Checking the activities of the company on a website.
Optimizing the most valued marketing pages.
Saving time to take action for marketers.
Engagement Solutions
Demandbase's engagement solution is an adequate replacement for your website personalization strategy, considering the significance of engagement on a website.
It helps deliver customized and targeted messages and content to even unknown visitors from the target accounts. And the ultimate result is an increase in engagement.
It has powerful potential for customization, which includes site optimization, site customization, forms, and live chat.
Conversion Solutions
The conversion function of Demandbase assists the sales team to understand each activity of their target accounts and create custom talking points depending on the intent.
This function further helps receive insights for sales outreach delivered via Slack, email, or Salesforce and consequently prioritize accounts depending upon the buying signals.
Demandbase Pricing
The Demandbase pricing information is not officially available. Therefore, we believe that getting a Demandbase Demo is a better option. Afterward, you can ask for Demandbase pricing by contacting them on the official website either via chatbot or Contact Us.
User Reviews
"DemandBase has assisted in improving our overall marketing programs. We leverage DemandBase to target audiences and use its intent signals to determine highly engaged accounts. Its personalization tool is also incredible to personalize the website by journey stage and segment. As a result, it has increased the homepage as well as increased time on the website by over 300%."
"Demandbase is good at displaying campaigns to surround our customers and prospects with enough content, new product offerings, new product offerings, trial offers, competitive strategies, etc. We leverage Demandbase intent to help our prospects and customers with the most relevant content based on their web activity or intent keywords."
"Demandbase effectively solves the issue of knowing the ultimate customers' interest. It gives us a true ABM window into the things that drive their progress and growth. For instance, it assists us in choosing which customers are interested in cloud growth and digital transformation. Thus, I can enter conversations with them equipped with lots of tools for success."
Final Words
Demandbase is a powerful personalization platform and tool that can be utilized by any B2B company. Using machine learning, artificial intelligence, and their own proprietary database, Demandbase can not only display the visitor's identity on your page but also offer deep insights into the target account's behavior, while helping sales and marketing teams to more effectively personalize interactions and nurture leads.
Instead of making assumptions, and blind guesses about leads, companies can customize and tailor their pitches to produce more positive output and higher conversions.