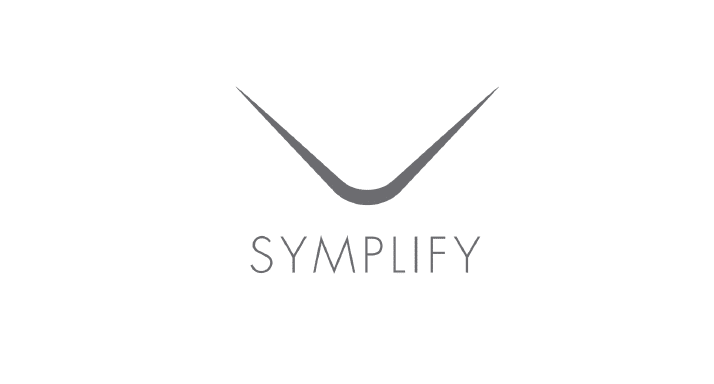 Symplify: Features, User Reviews, and Prices
What is Symplify?
Symplify is a marketing platform appreciated and renowned by 600 users around the globe. Symplify is an email marketing, marketing automation, and messaging personalization enterprise.
It has global customers in e-commerce, entertainment, and gaming due to its user-friendly interface, elegance, and display features. Symplify is designed in such a way that it solves the issues that often occur in other messaging platforms.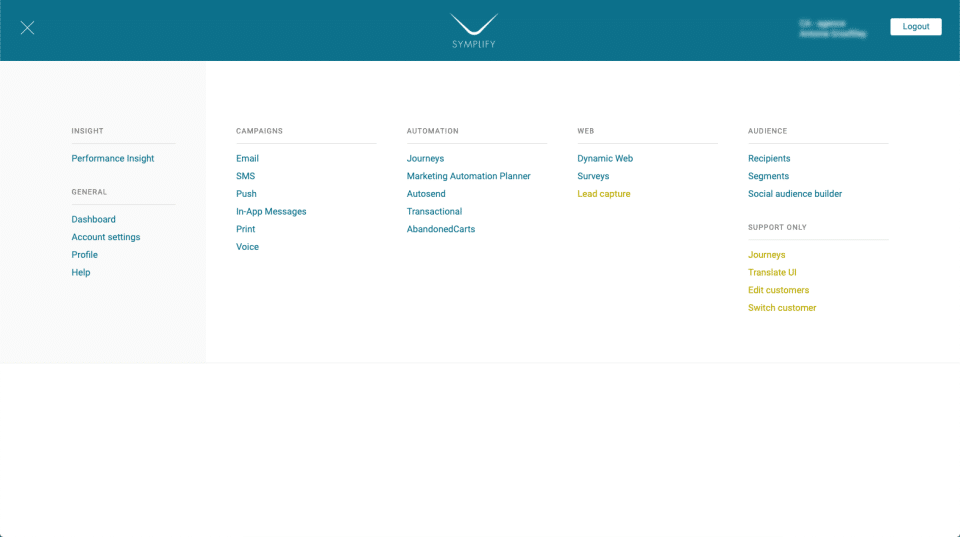 Product Details
System Requirements
SaaS
Training
Documentation
Live Online
Webinars
Support
Business Hours
24/7 Live Support
Online
Company Information
Symplify
Founded: 2000
Sweden
Pricing
The pricing model of Symplify is divided into Startup, business, and enterprise.
● Startup Model
Startup Pricing Model has dynamic website support
It provides hand-free GA integration, Heatmaps, and standard support
It allows Split Testing, A/B testing, code, and visual editor
● Business Model
It allows Multivariate Testing and custom audiences
The business model provides premium customer support and also includes features of the Startup Model
It also has the feature of cross-domain tracking
● Enterprise Model
It also includes features of the business pricing Model.
It provides data layer integration and custom APIs
Enterprise pricing Model provides customized services on demand and customized CRO.
It provides Premium + Customer Support and Premium + Web Dev Support
Features
Symplify is designed in such a way as to resolve maximum issues faced by users using other messaging apps. Working with agencies, the entertainment industry, gaming, etc. It simplifies communication and maintains privacy.
Some of the other features of Symplify are listed below:
AB Test
Auto-Responders
CAN SPAM Compliance
Customer Surveys
Drip Campaigns
Dynamic Content
Event Triggered Actions
Subscriber Management
Template Management
WYSIWYG Editor
Funnel Analysis
Landing Pages/Web Forms
List Management
Heatmaps
Surveys
Multivariate Testing
Split Testing
Visual Editor
Audience Targeting
Statistical Relevance Analysis
Let's Dive Deep Into Symplify Elements
Audiences
This feature of Symplify helps to determine who will be able to see the text. Some options are available in this feature:-
URL
With the help of a universal source locator, you can target bass on someone landing on a specific page.
Reference URL
Someone's coming from a specific page.
Referral Type
Individuals coming from a specific type.
Device
Helps to know whether the person is on a mobile, desktop, or tablet.
Page Content
It allows you to target Tests based on the presence of CSS elements.
Language
The Language user is using.
Geo Data
It helps to know where the user is, the time, date, and location.
User History and Data
This feature helps to determine the number of pages viewed, and user data used.
Miscellaneous Ones
The main one here is custom audiences, developers can use it to build custom audiences.
Editing
Right click on the text you want to edit/color/ copy/ resize, and a drop down menu appears. Select the desired characteristics and your text will be edited.
Symplify As An Engagements Platform
It follows observe | convert | engage;
To have the right relationship with customers, observe the visual Heatmaps, growth, visitor recordings, and engagement.
With the help of features like A/B testing, dynamic Pop- up and targeted Surveys convert the observation to a useful solution.
Engagement with the customer at the right time about the right topic.
User Reviews
Here are some reviews from the user of the application around the globe:-
I've solved mainly some optimization to have a better newsletter. The support, if you have a question we know that there is our project manager who will support and help you for the success of the project – Ralia.G
Really straightforward so far with a simple newsletter to send. – Anonymous
Symplify offers a platform that is very easy to use for everyone in the company. The UX is simple but still offers a lot of functionality. Such as A/B testing that allows you to find the best version of your content. – Anneli H ( Manager Commercial IT)
"Very powerful tool" Overall: Email marketing is to me the best marketing tool to reach our audience but we need to have the right tool to succeed in our operations. I believe Symplify is the right tool for that. We can do virtually anything with this software in terms of segmentation and personalization. – Michael R
The only thing that I would like to have improved is the segmentation tool that sometimes crashes when you have very advanced calculations but this is a minor issue – Christen A
There is only one thing that comes to mind and that is it doesn't support videos in newsletters. – Sheida H
The survey feature could benefit from a UX update – Anonymous
The fact that is really easy to use after you receive the training. – Anonymous
FAQs
Q. What Are The Advantages Of Using Symplify?
Ans. Funnel Analysis, Heatmaps, Multivariate Testing, Split Testing, Surveys, Visual Editor
Q. What Are The Languages Supported By Symplify?
Ans. English, Danish, French, and Swedish.
Q. Does Symplify Have API?
Ans. Yes, Symplify does have an application programming interface
Q. What Kind Of Users Can Use Symplify?
Ans. Freelance, Nonprofit, government, and all types of business owners can use Symplify
Q. Does Symplify Offer A Demo?
Ans. Yes, Symplify does provide a demo.