Axtria Review: Features,Prices & Alternatives
Axtria is a large technology firm that renders cloud-based big data analytics services to biological science businesses. Apart from that, the company equally markets these services on behalf of businesses at a reasonable fee. Currently, It has thousands of customers spread across over 30 countries.
Axtria Products
Currently, It offers 4 major products to customers that easily handle your marketing automation needs. Here are these products in detail.
1. Axtria SalesIQ
A cloud-based product for sales pre-planning that focuses on analytics, customer targeting, and segmentation. This product will help businesses remodel sales planning. Additionally, Axtria SalesIQ will help to boost performance by making their operations much more client-based.
2. Axtria CustomerIQ
It is a product dedicated to smart operations and accurate omnichannel planning. The product helps life science organizations to make the best of commercial activities by combining AI-based analytics with business-based intelligence.
3. Axtria InsightsMAx
This product has unique features such as analytics models and preparation capacity. Organizations can depend on Axtria InsightsMAx to build effective models and workflows.
4. Axtria DataMax
Life science companies need to modernize their data infrastructure to the cloud regularly. Axtria DataMax uses a unique metadata architecture to process data coming from diverse sources. Consequently, the system can now perform fundamental functions: such as quality management and data integration.
Axtria Solutions
Data Operationalization
It relies on modern AI-based technology to help businesses reach the target customer base. Analytics is especially essential when data on the study of human survival grows.
Consultation Services
It will help you design a good product life cycle to overcome any possible business challenges. Currently, it recommends basic stages such as prelaunch, launch, scale and management, and loss of exclusivity.
Planning Services
The provider helps businesses enjoy multi-channel call-planning solutions. Life sciences organizations can now greatly enhance customer experience by giving them a 360-degree view.
Data Transformation
Axtria has partnered with other life-sciences organizations to help businesses enjoy the unprecedented transformation. Consequently, manual input has been drastically reduced by 50 percent.
Research and Development Services
It entails detailed data fitness assessment, event monitoring, and data management system services. Pricing will depend on the total number of services you'll need from the provider (Axtria).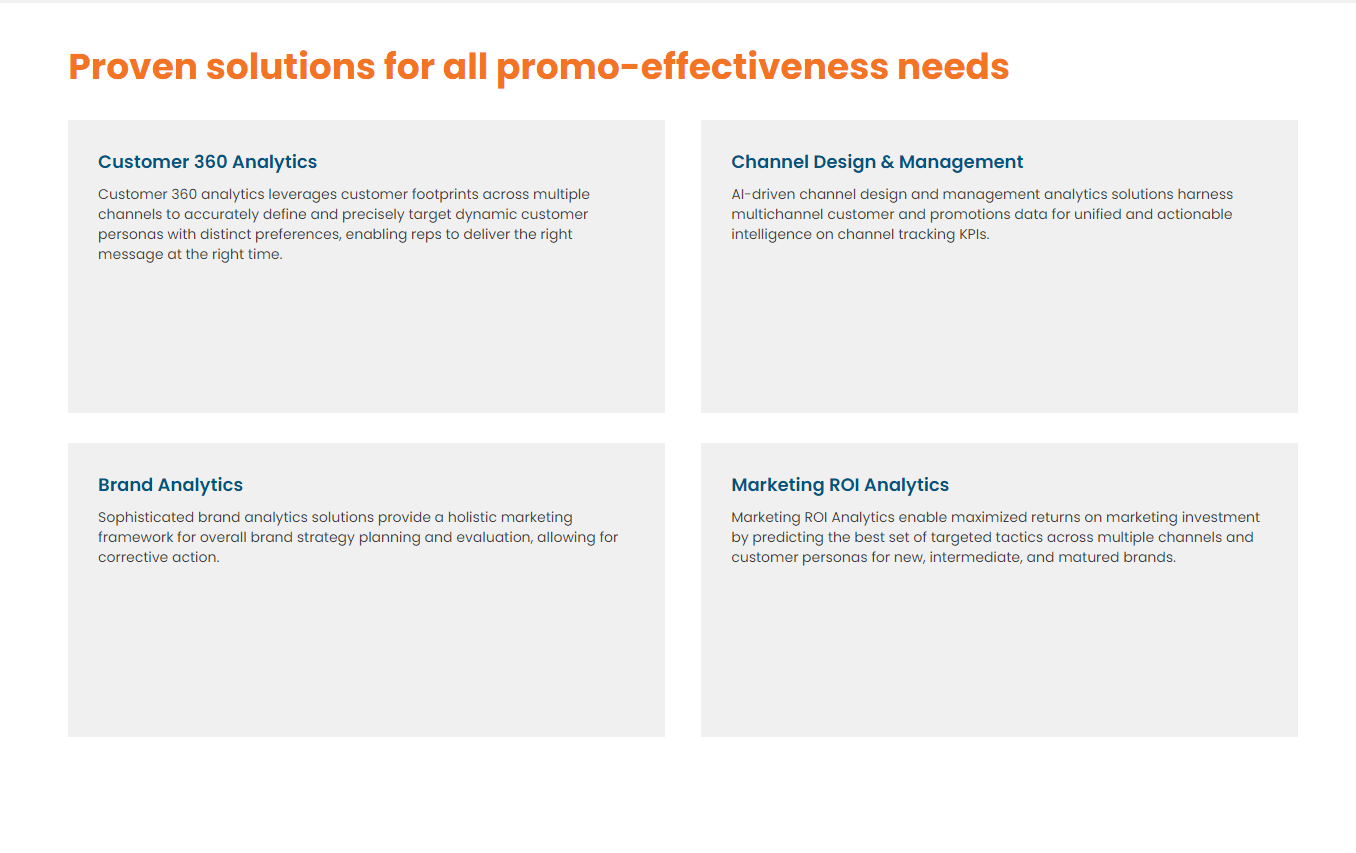 Features
Technically, different Axtria products have varying features.
For instance, the Axtria SalesIQ has unique features such as:
Field Analytics and Reporting
Targeting and Segmentation
Lead Management
Performance Metric
On the other hand, features of Axtria DataMax include
Dashboard
Data Import
Data Export
Custom Reports
Analytics
Axtria Pricing
Axtria prices depend on the product you want as the customer or business. For example, you'll have to part with at least $10 to access Axtria SalesIQ for one month. For Axtria CustomerIQ, the prices are quote-based. You'll have to fill out your details such as company, full name, and business email to request a quote.
For Axtria InsightsMAx, you're free to request a quote or buy a subscription offered by alternative editions. For instance, you get a Dynatrace subscription for as little as $69 per month. Luckily, some editions such as AppDynamics give new customers a free trial.
Customers will need to provide crucial information to claim the free trial. These personal details include:
Company name
First name
Surname
Phone Number
Business Email
Strong Password