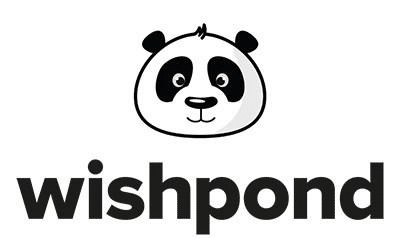 Wishpond Features, Likes & Best Alternatives
What Is Wishpond?
A Wishpond is a marketing automation tool that is good for increasing conversion rates. The platform makes it easier for the users to manage and nurture their leads. Wishpond gives its users different campaign templates to do successful campaigns.
This marketing platform that is good for generating leads and sales comes with three components. These components are campaigns, leads, and email automation.
Campaigns have custom-built landing pages, emails, and more. These are good for drawing the audience's attention. And then the leads get tracked under the leads section. This makes it easier to create email automation that can be used to nurture leads.
Wishpond can be used by small and medium stores. The platform has the capacity of handling up to 1 million leads. Additionally, Wishpond integrates with more than 300 tools that marketers use on a daily basis. These integrations include payments, emails, analytics, and more.

Wishpond Features
This CRM comes with a lot of useful features. They are ideal for maximizing leads and conversions.
Landing Pages

Marketing Automation

Email Marketing

Contest & Promotions

Website Pop-ups

Referral Suite

Leads Database

Real-time Analytics

Conversion Tracking

Drip Email Campaigns

A/B Testing

API
Wishpond Review
This platform is used in various ways. As such, users appreciate it differently. There are advantages that are largely appreciated by users. For instance, users commend the helpful and responsive customer service.
Customers like that they can customize almost everything. They can customize landing pages, emails, and more. This makes the marketing work manageable and easier.
Users are happy with the many features that they get from Wishpond. Most users say that features are useful in marketing automation.
Some customers have been using Wishpond for more than 3 years, and they appreciate positive developments.
However, there are red flags here and there. Some users say that many features are overwhelming. Wishpond is in English, and this becomes a disadvantage to international users who do not understand the English language.
Wishpond Pricing
This platform can surely improve your company and lead to its growth. There are various pricing plans.
There is a Starting Out plan which is cheaper compared to the other two. It costs $49 per month when billed yearly, or $75 per month if you choose a monthly bill. Under this plan, you get unlimited landing pages, pop-ups, social contests, user accounts, and more. But you get limited to a maximum of 1000 leads.
The most popular plan is called Everything You Need. You can part ways with $99 for monthly services when billed yearly or $149 per month when billed monthly. With this plan, you get all the 'Starting Out' features. In addition to that, you get a maximum of 2,500 leads, A/B testing, custom Javascript, and API access.
Rapid Growth is their most expensive plan. You pay $199 per month if you pick a yearly bill. Then the monthly bill option costs $299 per month. The user can access all the features under the 'Everything You Need' plan. Additionally, you can choose the number of leads up to a million. With this plan, the user receives first-in-line customer support treatment and free implementation coaching valued at $1,500.
The only way you can use Wishpond for free is through its 14-day free trial. All three plans can be used for free under the 14-day free trial option. Marketers can upgrade or downgrade to a plan of choice at any time.
Conclusion
Wishpond is a platform that allows marketers to create campaigns, track progress and improve conversions. The platform is ideal for small and medium stores. However, it can handle up to a million leads.