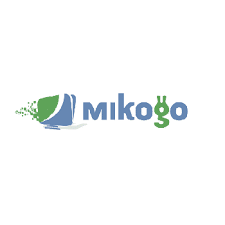 Mikogo Features, Pros, Cons & Alternatives
Introduction
Mikogo is for businesses that are looking for user-friendly screen-sharing software which not only allows users to view and share a device's screen but also allows them to transfer the control to another connected individual. It is a completely secure and efficient solution for users to make sales calls, remote support, webinars, and web conferences with presentations, online meetings, and so on.
Mikogo is a free application that allows users to share documents and apps with fellow mates during meetings at high speed. This video-calling software offers an upgraded paid business plan with more features to explore. AES encryption makes sure to keep your files secure when shared.
Companies selling software can be beneficial as they can share the screen and explain the step-by-step solution. Even screen sharing can be used to share the solution and for demos or training purposes while each of the individuals can get remote support.
Saves up lots of time by allowing you to attend conference calls without any app or log in. just via the web browser, you can have all the benefits of video conference software. It can be operated on devices like desktops, and mobile via a web browser no need to get an app for macOS or Android.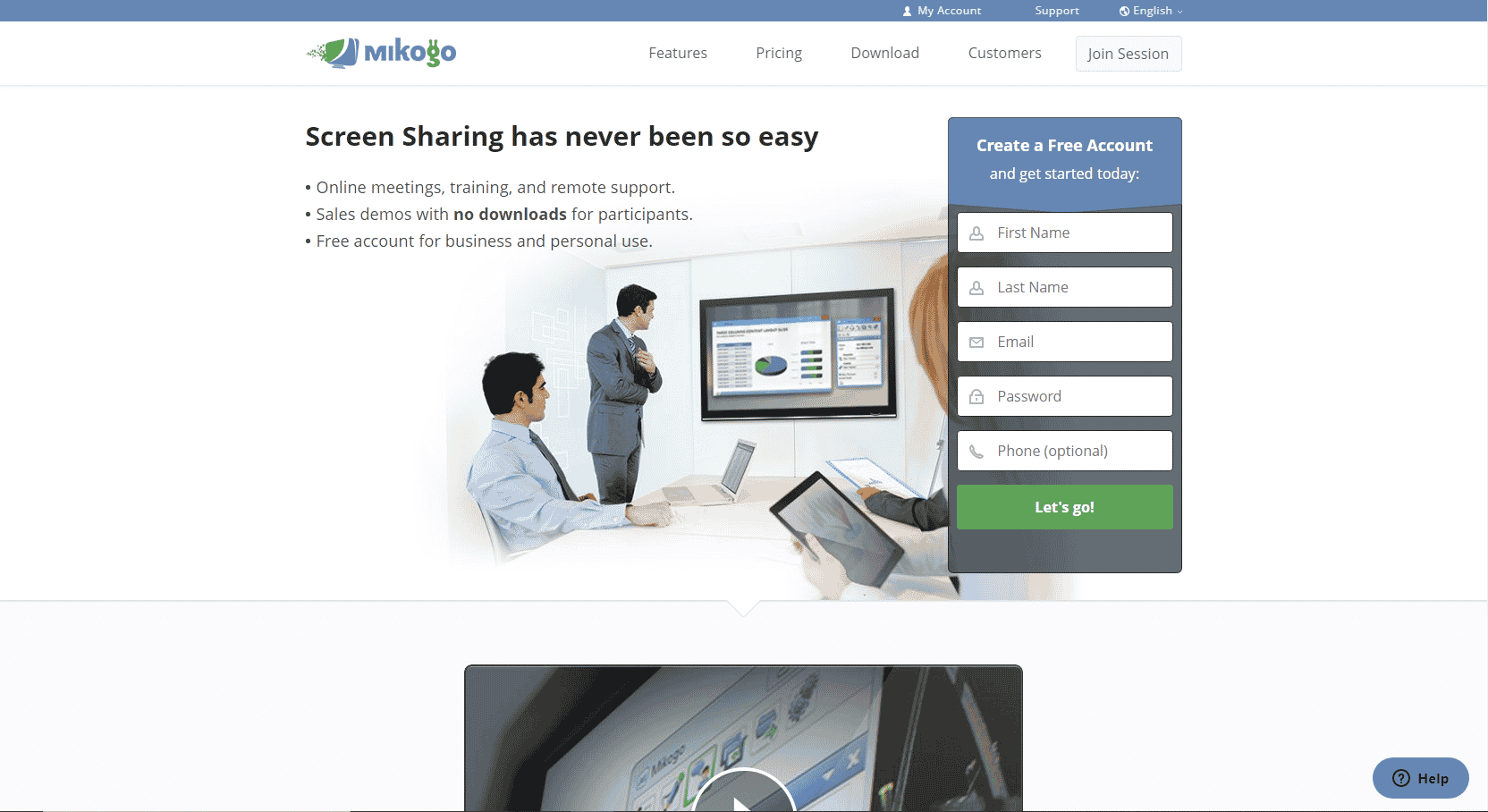 Features

1. Cross-Platform
Allows sharing screen, application, or document with up to 25 participants in real time. Host conducts sessions on PC and Mac.
2. Switch Presenter
During meetings, the host can allow others to share their screen for their ideas or solution, so others can have clear input of the speaker.
3. Remote Control
You can assist your customers with remote control over the keyboard and mouse. Vise-versa you can hand over control of your computer to somebody else.
4. Mobile Apps
Not necessary to download the app for iOS or Android, join via a mobile web browser.
5. Voice Conferencing
With high-quality VoIP and teleconferencing numbers worldwide, it's one of the best reasons to rely on Mikogo.
6. Session Scheduler
Set up your conferences in advance by securing your unique session ID by Scheduler. Invite your employees, customers, or other participants by sending an email or calendar invitation.
7. Session Recording
Record your screen and VoIP call during the meetings, then replay with Session Player for remaining attendees.
8. Multi-User Whiteboard
Visualize your and your team's best idea during meetings with robust Whiteboard tools. New Annotation Tool lets users highlight the presentation and keep the participants alert during the presentation.
9. Application Selection & Multi-Monitor
Helps you to show only the required application during the presentation and make your participants focused on the concept discussion. Supports multiple monitors up to 4 screens.
10. Profile Manager
Allows you to customize the features as per the requirement and set a profile for each of your cases.
11. File Transfer
You might feel limited while sharing the files via email, but Mikogo allows you to share files up to 200 MB in size.
12. Chat
Can send and receive instant messages/instructions with the individual participants or with your entire group of participants.
Disadvantages
Limited free version

Slow during screen refresh and downloads

Tricky session recording

Not reliable remote features
Pricing
It offers a free version and even a trial with limited features. You can upgrade the features by selecting any of the given plans according to your needs.
Standard
For a single participant and a single license with all features for $14 a month and $168 for a year.
Professional
For 25 participants and a single-user license with all features for $16 a month and $192 for a year.
Team
For 25 participants and 5 single-user licenses with all features for $48 a month and $576 for a year.
Conclusion
Mikogo is a popular alternative to video conferencing software. It does avail its free version and a trial too. You can select the paid plans as per your needs and budget. It is more than sharing a screen and providing the solution. It helps you to take your team with you.