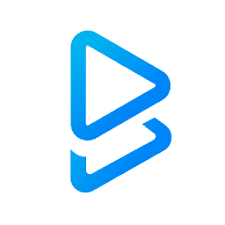 BigMarker: Features, Pros, Pricing and Best Similar Apps
BigMarker is the solution for all your online events to connect with other people. It helps you to connect with the world from your computers such as hosting virtual events, online classes, presentations, webinars, and webcasts.
It contains a bunch of tools to make your virtual or hybrid events successful. From scheduling the meeting, pages to promotion, registration, selling tickets, lead generation, timely reminders, and audience communication, recording and engaging the sponsors of the event and attendees in a worthy way.
BigMarker is a game-changing tool for online events as it provides tons of features for webinars and webcasts. It is much more than just an event organizing app. Developed well on the browser-based online meetings which do not require downloading any software.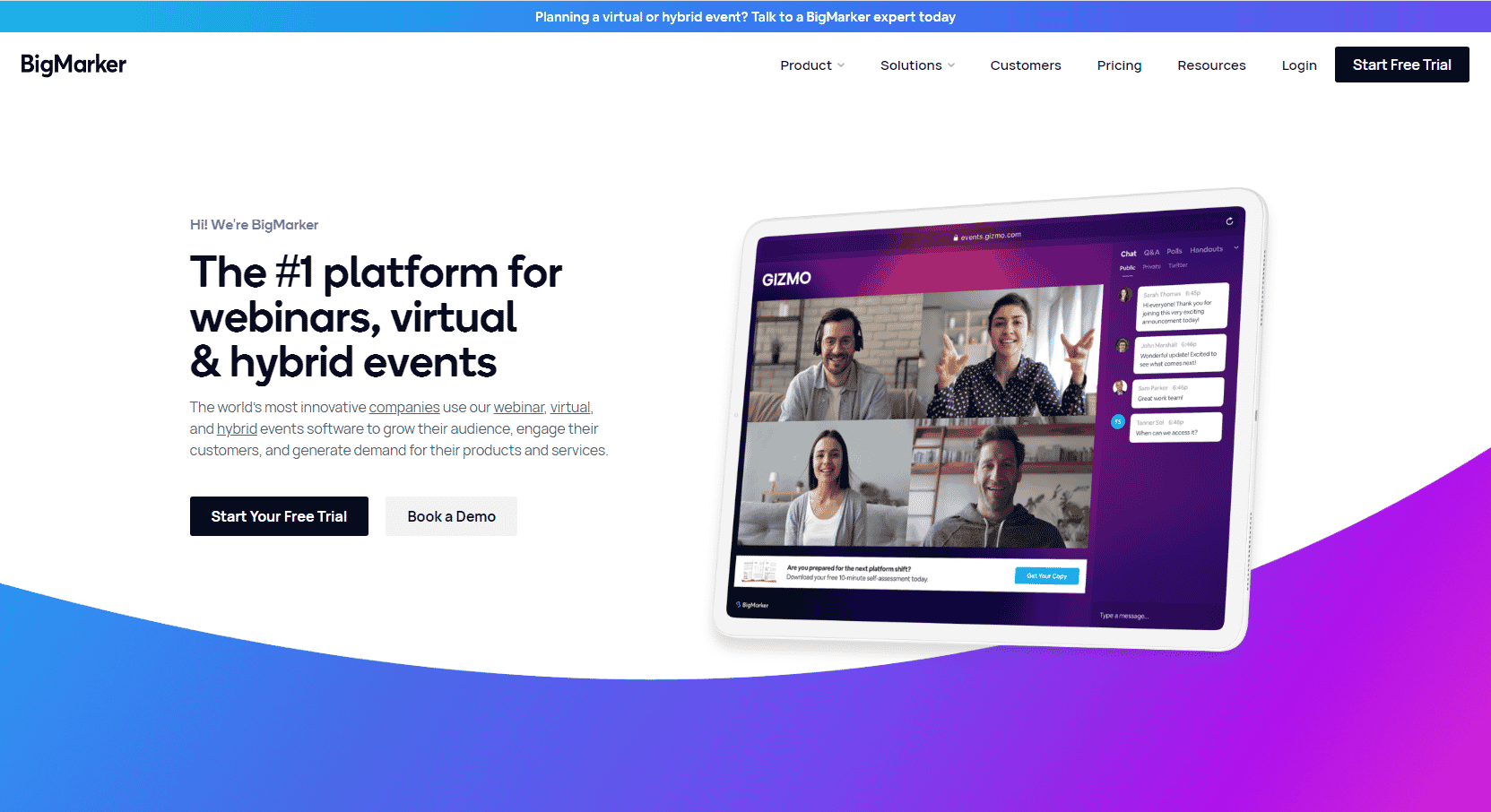 Features:
Types of Webinar:
BigMarker offers various types of webinar-based upon the need of the business and the event. It even allows the user to keep webinars online 24/7 in case of special requirements. Live stream allows streaming the live webinar on social media like Facebook and YouTube.
Customize Registration Page:
You can customize your registration page as per your event's needs. It includes exclusive features like:
Adding the event to the calendar

Sharing the link on social sites, 

Track event on Facebook 

Save the link for the direct webinar

Cancel the registration
Flexible email Tools:
Users can set the auto emailing for various events as per the requirements to keep the attendees updated.
Invites your audience to join the meeting

Mail for confirming the registration

Webinar reminder mails to keep attendees in-time

Webinar feedback survey

Users can segment the receivers of the particular mail
Audience Interaction Tools:
Pre-configure tools before starting the webinar
Pop-up offer with attractive sales offer with a call to action

Videos from YouTube or uploaded by you

Stuff to distribute to the attendees

Create polls for interaction
Live Webinar Presentation Tools
Though it may look the same on the host and attendees side, of course, the host has more tools to control the webinar. 
Allows sharing webcam views in between the presentation.

Play video you have uploaded or from the YouTube

Whiteboard with various tools

Can make any attendee a presenter to share the stuff or to keep in limelight.
Video recording:
Can trim the recorded video

Allows to add chat and polls in the video
Pros:
Customized webinars such as Live, Automated, and Evergreen

Workflow builder works for powerful automation

Can customize the questions on the registration page

Questions of the attendees can be upvoted by their meeting mates

Live offers urgency times and image

Webcam quality at its highest of 1080p

Provides webcam video filter and background

Scheduled interactions can be played during the webinar

Detailed and worthy conversation 

Analyzes the engagement
Cons:
A bit buggy for mobile users

Trial limited to 10 attendees

Cannot pause the webinar recording

Setup takes time
Pricing:
BigMarker is available for free with limited features and time. If you want to use it with full features as per your need then you can check out the below-mentioned plans.
Starter: 
Unlimited webinars with powerful marketing features for 1 host licence and 100 attendees at $79 per month
Elite:
Unlimited webinars with powerful marketing features for 2 host licence and 500 attendees at $159 per month
Premier:
Unlimited webinars with powerful marketing features for 3 host licence and 1000 attendees at $299 per month
White label:
Fully customize label which allows a maximum of 10,000 attendees for a webinar.
Annual billing can save a big amount for you.
Conclusion:
BigMarker gives more than you ask for. If you want more than an online meeting and the best features for your webinar you can hold your eyes on BigMarker. It provides cost-effective tools for webinars, webcasts and any other video meetings. If it does not match your requirements you can check out the other alternatives for the same.