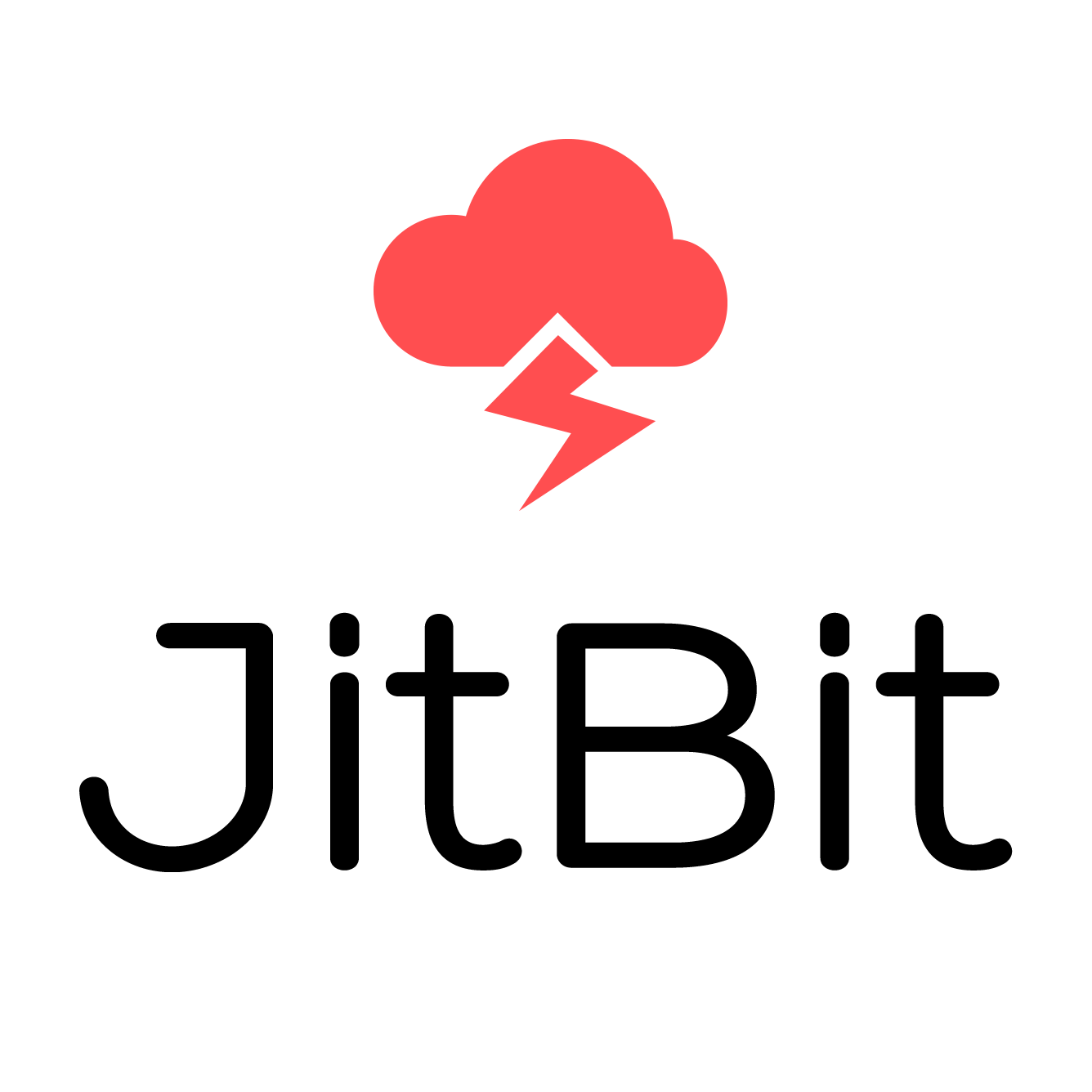 Introduction
JitBit is an excellent choice if you want help desk software. It offers multiple benefits under one roof, from live chat functionality and integrations to an email ticketing system and much more. Countless users use it around the globe for their organizational growth and management.
It is one type of live chat software that allows you to deal with your website visitors worldwide. You can easily connect with them and start communicating by giving them comprehensive information about their queries and products.
However, most people won't understand why they actually need this application in their organization. This is an essential thing to know before getting in touch with any application you use.
So, if you are interested to know more about the application and its robust features, I am here with you with a complete review of this live chat software.
Pros. & Cons.
Pros
Easy to use

Offers robust 24/7 customer support service

Over 500 integrating options

Provides a clean and straightforward interface

Excellent live chat software

Provides value for money

Free trial available

Supports Linux

Available at affordable prices

Manageable and faster responsive software

Comes with great UI functionalities

Helpful for small to large organizations
Cons
Mobile service is poor

Social media integration is not provided

A free version is not available

Sometimes, the login process can be problematic
Features
Live Chat

Asset Management

Email Integration

Knowledge Base

Help Desk Automation

Integrating Options

Contact Us Widget

Ideas Forum

Mobile Helpdesk

Reporting
What is JitBit?

Alexander Yumashev introduced this helpdesk software in 2005. A few years later, it became one of the best applications, helping with live chats and assisting users with multiple tasks. Similarly, it started gaining popularity for its exceptional features.
This powerful application offers two versions, SaaS and On-Promise, according to users' convenience. Similarly, you can see various integrating options like Google Drive, Active Directory, Dropbox, etc.
In short, this is an ideal choice if you are looking for software that offers many integrating options and live chat functionalities to deal with customers. Further, the plus points are it is widely trusted by numerous users and available in different languages, including English.
Why Do You Need JitBit?
Mainly, an organization needs robust software that handles customer queries and makes conversations more convenient. So with live chat software, you can easily answer them automatically when a message appears, as it notifies when a customer asks any query.
Despite that, you will give your customers and website visitors a free way to connect and discuss the product or services. This way, you can immediately build online relationships with customers by observing their tone and ideas.
Your site visitors or customers can get 24/7 support, which makes your services strong enough to appeal to others. Also, the organization's productivity will increase, and you will get better results using this live chat software.
What is The Usage Of JitBit?
It is a robust web chat application that opens many gates for your business organizations. It is a live chat software that helps you solve customer queries. Further, it notifies you when a question appears: as a result, you can quickly solve it.
Besides that, it offers IT ticketing systems, controlling various IT service requests. You can easily track the history of assets like servers, computers, and other hardware.
In addition, it is pretty common nowadays as most industries need applications that unite users in one place. So, JitBit comes with the same ability to provide you a complete convenience in dividing them into other departments of your IT industries under the same roof.
Also, you can easily manage multiple emails and enjoy live chat functionality without complications.
In short, it is helpful for IT and SaaS people in various ways. Similarly, people who need software for live chat and email management functionalities can easily use it.
Features In-depth
1#. Live Chat
This function allows you to talk with your customers. It is free for every user and doesn't need extra effort to set up. Just installing it on your website is enough to move for flawless communication with site visitors.
2#. Asset Management
It helps to track various assets like hardware, servers, computers, etc., with a few clicks. Similarly, it allows you to provide assets to your customers and tickets and tracks a complete history in seconds. It further helps you in finding the owner of the asset.
3#. Email Integration
It is one of the best features of JitBit that monitors your supporting mailbox. Therefore, integrating emails is one of the vital features an application must have. You can easily send replies to multiple emails and notifications within a few clicks. Plus, this feature will help you transform your emails into tickets.
4#. Knowledge Base
It provides a powerful knowledge base for your help. This means you will get an online library of information to find the data you need. You can quickly go through this knowledge base feature and uncover the exact information you want at a particular time. It comes with how-to articles, various FAQs, and other information you will surely need in your journey.
5#. Help Desk Automation
It saves valuable time by providing an automated function to trigger your working system. You can easily automate the alerts, routing tickets, scripted responses, escalations, and whatnot. This software allows you to set automatic replies using this automatic help desk automation.
6#. Integrating Options
These options help to create a link between the existing application and others. Don't be shocked if I say the software comes with over 500 built-in integrating options, including Asana, Harvest, Dropbox, Github, Slack, Jira, and many more. Similarly, you can see a built-in API and webhooks in this application. Amazing feature, Isn't it?
7#. Contact Us Widget
It provides a Contact Us Widget that gives way to your online visitors to get in touch with you or your team members. You can add it to your website or app that you can commonly use for better customer service. This also allows you to add an appealing Support popup for your websites and pages.
8#. Ideas Forum
This live chat app offers a feature of Ideas Forum that lets you manage product improvement. It lets your customers suggest new updates or features they like to include. It also helps you to conduct "Voting" for your feature requests to determine what feature to add to the app.
9#. Mobile Helpdesk
It's an active customer service tool that eases your workload. This is the most-needed feature. You can use it on iOS and Android. You can quickly reply to the updated ticket details, attach essential files, assign technicians, and whatnot.
10#. Reporting
It helps you with the exact data of your ongoing tasks or performances. Thus, the app offers a reporting feature that allows you to track multiple customer support metrics. Also, it helps monitor agents' exclusive performances and helps you with responsive speed.
Self Hosted Pricing
Small Plan – $2,199 up to 10 agents
Company Plan – $3,799 up to 20 agents
Enterprise Plan – $6,499 for unlimited agents
You need to contact the software providers for the Source Code Plan pricing, which is available for unlimited agents. It includes every feature from the enterprise plan with Source Codes.
---
SaaS-Hosted Pricing
Freelancer Plan – $29 per month for one agent
Startup Plan – $69 per month for four agents
Company Plan – $129 per month for seven agents
Enterprise Plan – $249 per month for nine agents
Most Suitable Industries
Retail, Management, IT Service Provider, Hotel, Marketing, NGO, Education, Finance
Deployment of Software
SaaS, Web-Based, Cloud

On-premise setup on Windows & Linux

Desktop version for Windows and Linux

App for Android, iPhone and iPad
Support
Email & Help Desk

FAQs & Forum

Knowledge Base

Live Chat
Language Support
French, Estonian, Finnish, Danish, Czech, German, Arabic, Romanian, Slovak, Norwegian, Russian, Swedish, Turkish, English, Spanish, Slovenian, Hebrew, Italian, Latvian, and Dutch.
Why Did I Choose JitBit For Review?
Previously I used multiple software to get my things done. But, I had a horrible experience as most of the software was creating issues like lack of speed and poor response, which proved costly to me.
Here, I was searching for the one that shouldn't have these issues so that I could concentrate on my other tasks. My hunt stopped when I saw this software with great features. I immediately started using it, and my issues disappeared because of its excellent performance.
I found zero issues in the case of responding and chose annual plans that saved me money. I could reach my customers to solve their queries in no time. And I liked the most convenient email integrating features that supported sending replies to my customers. So, in my opinion, JitBit is the best of both worlds.
However, I saw many people facing the same problems as mine, using poor responsive software and failing to meet deadlines. This pushed me to write a review about the software and share my amazing experience with you guys.
Reviews & Ratings
| | | |
| --- | --- | --- |
| GetApp | Capterra | G2 |
| 4.6 / 5 | 4.6 / 5 | 4.2 / 5 |
Note:- The above ratings are up to Nov 2022.
How To Use JitBit?
Follow the steps below to manually install this powerful software on Windows and Linux.
First, you need to install all the requirements, like .NET 6.
Open them and copy your web server's "helpdesk" folder.
Or you can open a hosting environment to upload it.
That's it! You can log in to the software's account after installing it properly.
Conclusion
I hope this entire JitBit review cleared your doubts and you don't need further help to commence your use. I have mentioned everything about this robust software here.
You can easily use it for your live chat requirements and solve customer queries within minutes. Similarly, installing and setting up the software is seamless and doesn't require technical knowledge. Basic knowledge is enough!
Further, it offers out-of-the-box features that allow most users to use help desk automation and save valuable time. This customer support software allows users to use it on their smartphones for comfort and flexibility.
It is created to help every user from around the world. Thus, it is available in many languages, including English. So, I feel that it is one of the best software that completes your needs and suits your organization.
In the end, I hope my review blog will become helpful to you and that you will collect the information you were looking for.