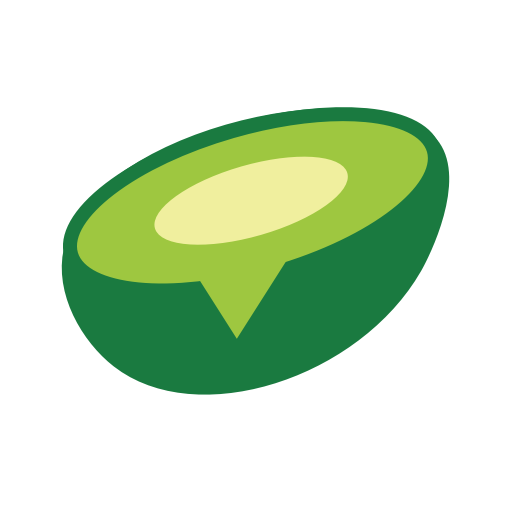 In-Depth "Avochato" Review
Introduction
Avochato is live texting software mainly allows your business organization to use the business phone number to communicate with the customers. Similarly, it enables users to live chat with the customers to solve their several issues also.
It is a kind of software that helps to minimize the several issues of dealing with your customers, informing them about the product's deals and discounts. In short, such software proves to be an asset for your organization.
However, choosing one out of many is a challenging part. Thus, I've one answer for you. Try Avochato – Efficient, Effective, and Effortless Live Chat Software. It's my personal choice; I used it and still use it, and trust me, it is one of the best software I've found.
What is Avochato?
In simple words, this is live chat software developed by Alex De Simone, Ted Hanson, and Christopher Neale in 2017. Due to ultimate advantages, the software became popular. Today, it is used by more than 1,000 business organizations worldwide.
This software helps to connect with customers without any difficulties. And the best part is that the customers can efficiently conduct a live chat session with the business organization.
So, if you are looking for the best and most affordable software for two-way messaging, start using this excellent two-way messaging app.
Now that you know "what is Avochato," then check out the below reasons to choose this fantastic live text app.
What is The Use Of Avochato?

As mentioned above, it helps to support sales, operations, and marketing teams. But how we can properly use it is an exciting story to share.
It helps to support the team to provide higher customer satisfaction by solving several issues. Also, it can easily carry out multiple conversations at the same time and under one roof. Additionally, you can start calling, which costs you about $16.
Talking about the sales team, the text response rate touches the sky and reaches 295% more than phone calls. Similarly, you are safe from doing so much paperwork to integrate and use the automation features. On top of that, the communication is unleaked. Similarly, third-party issues can be avoided.
Moving onto operations helps to increase operational efficiency by communicating with large teams. Also, you can monitor your team's performance in real-time.
Many users can use it for their marketing teams and increase their brand loyalties by connecting with their customers through texting. Last but not least, it helps Healthcare providers with various tasks. Isn't this amazing?
Who Can Use Avochato?
This live chat software believes that when someone can text, the organization should also. Thus, providing excellent services for every user. Almost every industry or user desires to connect with their customers to gain trust by using it.
Freelancers, small businesses, enterprises, mid-size organizations, small startups, solo entrepreneurs, etc., can use it for better growth.
Key Features
1#. Custom Fields
Custom fields help to add more specifications for search results. You can use custom fields and save any customer-related information like birthdays, anniversaries, favorite food flavors, etc. This will tighten your customer relations and build trust in your business.
2#. Pictures and Emojis
This live texting software allows you to use pictures and emojis to give your message an extra touch. Also, it encourages you to simultaneously send several videos, file attachments, videos, etc.
3#. Shared Inboxes
Any live chat software is incomplete without this feature. Thus, the software provides this feature with an easy interface, distributes conversations to several members, allows you to add notes, search, and filter, and the list is quite long.
4#. Integrations
Now it is the best of both worlds when integrating options on the live chat software. Integrating options allows you to integrate with each other. So, this software easily integrates with other software like Microsoft Teams, Salesforce, Slack, etc. Similarly, it allows you to connect with the Zapier Triggers and Actions.
5#. Analytics
It means a report of work you have done. You can easily monitor and get instant analytical reports. These reports will inform you about your team's performance. Due to this, you can start planning what you need to improve, how much work remains, etc.
6#. Mobile App
What will be more suitable than the flexible use of software? It allows you to use the Avochato to give you complete freedom and flexibility. Visit Apple or Play Store to download or install it.
7#. Live Chat + SMS
Connecting with your clients becomes easier with this feature. Similarly, it builds a better understanding between you and your customers.
8#. No More Unread Messages
Reaching your audiences to solve issues becomes more manageable using this software that allows you to read 98% of SMS messages.
9#. Next Level Efficiency
You or an agent working for you can reach multiple audiences from one place and save valuable time, which can help you to complete other tasks.
10#. Autopilot Meets Human Touch
When it comes to automation, the software rocks! Based on different triggers, you will get multiple automated texts ready to send to your customers and make a conversation easy.
11#. Zero Hassle
Messaging your customers becomes hassle-free due to its intuitive and user-friendly interface. Setting up your account is enough here, and that's it! You can start messaging right after that.
12#. Built For Enterprises
With this feature, Avochato helps several teams on the global level by providing compliance, integrating options, robust security, and whatnot.
Despite that, you can use several other features involved it.
Pros
Easy-to-use interface
Available in the English language
Allowing private conversations
Providing robust integrating options
Available on iPhone, Android, and Web
Better support options
Offers training programs
Free trial
Cons
Finding a contact tag may annoy you.
CRM integration is missing
Avochato Pricing
The monthly charges are:
$23 per user for using a Lite Plan. It offers one unique phone number, unlimited live chat messages, customizable widgets, auto-responses, tagging, etc.
$42 per user for a Standard Plan. You will get every feature from the Lite Plan. Plus, you are allowed to use marketing, advanced team management, and automation features with different integrating options.
Despite that, you can get a Customized Premium Plan for ten or more users. It involves every feature from Standard Plan. Also, you can discuss them about taking services for a large team, multiple phone numbers, security requirements, advanced integrations, and much more.
On top of that, if you want to save 18% on prices, choose the following annual plans.
$19 per month (or $228 annually) per user for using a Lite Plan. It involves one unique phone number, unlimited live chat messages, customizable widget options, auto-responses, tagging, and more.
$35 per month (or $2,520 annually) per user for using a Standard Plan. The Lite Plan features are available. Also, it allows you to use marketing, automation, advanced team management functionality and integrating options.
Besides, you can get a Customized Premium Plan for ten or more users. It includes every feature from the Standard Plan, including HIPAA compliance, access to API, salesforce process builder workflow, etc.
A 14-day trial is available(free). It involves all premium features with one number and unlimited users. You can send messages to 50 contacts only.
Why Choose Avochato?
This is a robust Live chat software for your organization, valuable for sales, support, marketing, and operation teams. I was using it for my sales and operation teams. It helped me to get connected with my clients and inform them about any new product details at the same time.
Before using this, I got annoyed by using so much software, but I didn't find anything as seamless as it is. It has everything I wanted, from a live chat feature, team analytics, better integrations, and whatnot.
Also, I loved the Keywords feature that saved my client's text on specific keywords for auto-respondings. The most entertaining fact is that it saves the emoji keywords, also.
In short, your demands to get live business contact software can be fulfilled by using this robust live texting software with affordable pricing.
How To Use Avochato?
Whether you want to use the paid version or the free, you must go to its official site or download the Avochato App on your mobile phone.
Once you visit or download the software, you will find the "Start Free Trial" option in the upper right corner or center. Click here to start.
Once you click, you will get a window where you must fill in a few details like full name, working email, company, etc.
Next, it will ask you for your phone number for verification.
Once you register, you are all set to start your live chat journey with the software,
Note that you may face some issues by using international numbers. However, the team is there to help you in the middle of something. They will further guide you with the exact steps.
Conclusion
So, here we complete our in-depth review of Avochato!
I hope your doubts are cleared now! Now, what are your opinions? Will you start using it?
I suggest Avochato because I didn't find anything much complicated here!
Everything from its easy-to-use interface to features and texting clients for several reasons becomes seamless. Also, the robust support team is there to help you if you are stuck in the middle of something.
And guess what? It allows you to use existing and international numbers to get in touch with your national and international clients. What else do you need?
I love this software due to such loaded features and had a great experience without many complaints.
So, personally, I recommend this if you are in search of live texting software. This is not an expensive option but an affordable one. Lastly, your queries can be solved in the comment section. So, don't forget to comment.
FAQs
Q) How Does Avochato Texting Work For Business?
Ans: – In simple words, any live chat software is mainly used for communication between you and your customers. Similarly, you can use it for sales, marketing, operations, etc. It offers text and live chat features that help to provide you with more flexibility in communication.
Q) How To Message A Group Of People?
Ans: – You can use Broadcast Feature. With this feature, you can send multiple messages to multiple people simultaneously.
Q) Why Is It Better Than Mobile Texting?
Ans: – Your flexibility in texting will increase with the software, and you can text them more efficiently. You will get automation tools, integration options, and various emojis that make your texting entertaining. In short, you can manage everything using this software.
Q) Is It Safe To Use It To Communicate With Clients?
Ans: – Yes! You can use live chat software like Hiver, Kenect to communicate with your customers about their issues. Your whole conversation is secured, and there is no one to check them. Your customers and you can access it.
Q) Can I Start Messaging With My Existing Phone Number?
Ans: – Yes, you can! If you don't want to change your private number, the software allows you to use your personal numbers for messaging. Or your existing number can also be transferred to this software.
Q) Can I Get International Numbers Here?
Ans: – No! This live texting software doesn't provide any international number facility to the user. However, a user can use the international number, which may include extra costs.