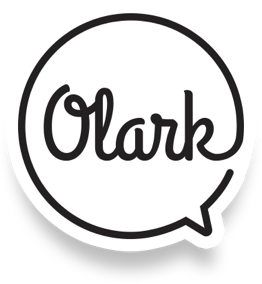 Olark: Features, Review, and Best Similar Apps
What is Olark?
Olark must be on your list when you want good live chat software to communicate with online site visitors.
The founder, Zach Steidler, founded this engaging live chat software in 2009. Today, this software serves thousands of companies with a team of over 30 people. It helps multiple business organizations, from small to large, to connect with their online visitors.
It helps you chat with your online customers by providing a chatbox, which is also customizable. You can customize it according to your website's niche. Once you activate this on your site, it will notify you whenever someone stops by your website.
After this, you can start with basic communication and finish by providing the visitor with the essential details about the product or organization. This way, you can convert your online visitor into a happy customer if everything goes well and begin your business relations.
Lastly, it boosts your sales and helps your business grow. So, without further waiting, let's understand the software thoroughly.
Due to robust features and better customer support, you can quickly solve your customer issues. It is created in a way that helps to communicate with every online visitor of your site like a human.
Besides that, it offers an opportunity to integrate with your HTML codes of the website. In addition, you can easily get an easy-to-use dashboard to customize the reports to monitor chat performance.
In short, it's all about interacting with online visitors, converting them into happy customers, and the growth of your business.
What is the use of Olark?

It is amongst the best software that commits to helping every business organization attain long-term growth with loaded features. An organization can use the software to engage with its patrons and online visitors of the website. Similarly, it helps to manage your entire work and helps you with integrating options.
These days, customers don't have time to pick up the call or respond to your emails. Also, they want everything to be done with a few clicks. Therefore, the software makes it easy to start conversations with your online visitors while exploring your site or page.
This way, online visitors can get complete information about your business or the product they want. This will help your organization to gain more leads and increase the sales margin. At last, you can easily talk with anybody then and there without anyone's permission.
Who can use Olark?
It offers software that chats with your online visitors or customers on your behalf. Also, there is no doubt that it delivers robust safety for your communication and consumer data. As a result, mainly the typical users are small and mid-size organizations.
However, large organizations, eCommerce firms, marketers, educators, entrepreneurs, freelancers, etc., can also use it for different uses.
Features
1#. Live Chat
With the help of ADA-compliant and WCAG 2.1 AA standards, the software allows you to chat with anyone visiting your site.
2#. Customization
It offers a customized chatbox to communicate with your website visitor in the most reliable manner. Therefore, you can adjust the color combination, shape, and position of your chat box to chat with them.
3#. Automation
Olark chat is an outstanding feature that helps you with automating functionality. You can automate the messages and send your leads for their various queries. This way, you can easily converse with multiple customers without giving your time.
4#. Reporting
Your data is valuable and must be secured. Therefore, this software offers a reporting feature that provides an up-to-date element of chat volume, satisfactory ratings, agent activities, etc.
5#. Custom Forms
The custom form of this software is used for collecting essential customer data such as what type of help you need from my website, whether are you talking to our executive, etc. Without the information, any site doesn't help anyone.
6#. Chat Features
This live chat software helps to streamline the communication between the business organization and visitors. Therefore, it offers chat monitoring, message routing, canned response, and other chat features to ease your communications.
7#. Power-ups
You can use these specialized features from this software for sales, customer services, growth, etc. However, it is only added with the flexible monthly subscription plans.
8#. Real-time Engagement
This feature helps your visitors to provide real-time live chat responses without any issues. That means you can have peace of mind as everything is happening on time.
9#. Searchable Transcripts
To understand your website visitors thoroughly, Olark allows you several chat transcripts like a filter, search bar, chat, and more.
Pros
Great live chat software
Offers several integrating options
Robust customer support
Easy-to-use interface
Easy-to-use UI
Start a free trial
Affordable choice
Pre-assign responses to ease your workload
Great reporting feature
Cons
No chance of sharing an image
One use at a time.
Olark Pricing
It varies, depending on the size of a chat team. However, every plan has the same benefits and features you need. Therefore, there is no need to pay extra charges for any updates. With these plans, you can access unlimited chat conversations, visitor profiles, automation tools, offline messages, canned responses, and more.
The user can use the full-featured live chat at $29 per month per user without a contract.
You can choose a $23 per month per user plan, including a one-year contract.
The other plan is $19 per month per user, including a contract of 2 years.
Despite these plans, you can opt for a 14 days free trial. This will include one user login, limited features, and 20 chats per month only. And the best part is that you can cancel the subscription at the end of the trial period.
Why choose this Live Chat Software?
The first reason to choose this software is you can start communicating with a visitor once he leaves a message. However, it mainly helps with the easy use and robust features to fulfill your business goals. Similarly, it helps to generate leads, increase sales, and provide better services.
You can deliver full details with the help of the stylish live chat box provided by the software on your site. It accelerates your organizational workflows by providing easy-to-configure live chat automation rules. It sends auto-generated messages to your customers on your behalf.
Despite that, you can keep yourself up to date with the real-time reports it provides you even when you are inactive. These reports are essential for customer satisfaction, chat volumes, and other important tasks.
How to use Olark?
You can use it on multiple site domains. Therefore, the process may fluctuate depending on the website's dashboard. We are here to learn about how to use the software on the WordPress site.
On your WordPress site, find the Olark Live Chat Plugin.
Once you find it, install the plugin and activate it on the site.
Now, enable Olark On My Site and Show Olark On Mobile Devices.
That's all! You are done here. Just refresh your WordPress site, and you will find a new Chat Box from the software functioning there for your convenience.
Final Word
However, you can rely on Olark because it fulfills your various demands in one place. This is an easy-to-install software that requires less time for installation and works well on multiple domains at the same time.
Undoubtedly, installing a live chat box on your site or page is weary! We must go through a lot, from selecting the best live chat functionality to the installation process.
In this process, we may not get software that provides complete service the way we want.
You can rely on the complementary features you will need throughout your journey. It is a full-packed software that offers customization, automation, reporting, real-time engagement, chat features, and more, along with robust live chat functionality.
So, if you are looking for a complete service from live chat software, consider this one before you go elsewhere. It is available at an affordable price, helping you easily communicate with your customers.
FAQs
Q) Why is Olark the best live chat software?
Ans: – It helps multiple business organizations, from small to mid, making them easier to connect with their customers through live chat. Therefore, interacting with your visitors and giving them what they want is the most beneficial thing you can experience with this software. Similarly, it offers several features to strengthen your activities.
Q) How to install this live chat on your website?
Ans: – First, you must log in to the Olark Account. Once you are done, click on the Menu options on the left. Now, open the Settings option to click on Installation. Once you click on the Installation, you are done. The chat box will appear on your site once you refresh it after Installation.
Q) Does Olark offer a video chat function?
Ans: – No! The software helps to communicate with your online website visitors and convert them into satisfying customers. However, it provides visual tools for your comfort.
Q) Can this software have a free version?
Ans: – Yes! You can easily use the accessible version of this software. It has a one-agent login and allows you to have 20 chats every month. Similarly, it allows you to use a few limited software features.
Q) Can I use Olark on mobile?
Ans: – Nope! It is not available in the form of mobile applications. But the best thing is that you can integrate third-party mobile apps to chat with your leads.
Q) Is Olark Secure?
Ans: – Yes! The software is safe to use, and your data is secured in an encrypted format. Similarly, the entire chat is secured and stored in the United States databases.
Q) Does Olark offer support options?
Ans: – Yes! If you are stuck in the middle of something and need help, you can use the Support options. These support options are chat, knowledge base, FAQs/Forums, phone support, email, etc.