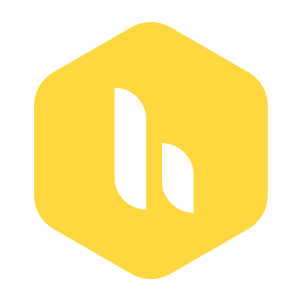 Hiver: Features & Best Hiver Alternatives
Introduction
When you need software providing complete freedom to connect with your customers, try the World's First Multi-Channel Help Desk Software – Hiver.
This is the finest live chat software that creates harmony between customers and all types of business organizations. Also, it helps to complete your customer's demands and make your organization better than before.
Using this kind of live chat software, companies solve the various problems of customers related to the products or services they provide. All your work will finish in real-time without time waste and in a possible manner.
So, if you also want to maintain harmonious relations with your customers despite their various issues, you can try this live chat software.
What is Hiver?
As mentioned above, it is a kind of software that streamlines the communication process between you and your customers. It was developed by Niraj Ranjan and Nitesh Nandy in 2011. Since its establishment, it has created an identity of a full-fledged help center to support every business organization.
It helps companies to collaborate with customers, assign tasks, track work, etc. All these are possible due to Hiver's advanced analytics. Similarly, it works with your Gmail and makes it easy for you to provide better customer experiences.
Despite that, it offers various features like live chat, Gmail support, automation, and more. These features make it the preferred choice of most organizations and sole traders.
What is The Use Of Hiver?
Various features of this software benefit every user. Thus, freelancers, sole traders, proprietors, and organizations of all levels can use it for several objectives.
The software will help you as a helpdesk that provides fast and empathetic customer service through your Gmail. The organization can communicate with its customers without any disturbance.
Further, it allows you to enhance your customer experience and help you increase the efficiency of your hard-working teams. Also, it streamlines all your work and improves performance. Now, I am providing another reason to love this software below.
This robust tool allows you to manage Support@ and Help@ (Google Groups) using Gmail. Also, it helps to handle all collaborative inboxes to provide you with more flexibility. And helps to manage G-Suite shared inbox.
In short, this Gmail-based help desk software makes your team productive, improves business activities, collaborates with customers, and whatnot.
Key Features of "Hiver"
#1. Live Chat
It lets you live chat with your customers and discuss various issues, aspects, and solutions. This will surely help you to solve your customer queries.
#2. Alerts
When someone responds to your emails, you will get notifications and instantly become available to that person. Similarly, it identifies the agent replying to avoid email duplications.
#3. Shared-Inbox Management
This feature helps you distribute the workloads in real time, analyze customer emails by filters, and much more. Therefore, the customer issue-solving process becomes smoother, better, and faster.
#4. Automation
You can see a few rule-based automation that helps solve repetitive tasks. Also, the automation allows you to finish your conversation on a good note. That means it saves your time, and that time you can use to work on other essential tasks. In other words, it sends emails automatically to your customers.
#5. Integrations
The integrating features allow you to combine several applications, such as Asana, Jira, Salesforce, etc., and increase productivity. And the best part? You can connect them through your Gmail inboxes.
#6. Deep Insights
This software informs you about the team's performance using deep insights. Despite that, it provides information about the weak points to improve and measure customer sentiments.
#7. Email Management
This help desk allows you to manage multiple emails under one roof. Managing them becomes more comfortable as Hiver offers a simple process of managing several emails from Gmail to Cc, etc. And it needs only two clicks to send them to your colleagues.
#8. Customer Surveys (CSAT)
Feedback from customers is essential for every organization. The software understands this and allows sending a short survey enclosure with emails. This feature will inform you about what is the level of customer satisfaction with your service. You can then start working on a few changes they desire.
#9. Multi-Channel Support
Despite Gmail, you can easily measure your multi-channel support. You need to set it and let the software scale your multi-channel support.
Pros
Provides a great customer experience
Easy to use and communicate
Intuitive software
Provides integrating tools
Offer free trials
You can add tags.
Auto-assign emails
Tracking multiple emails
Better customer support options
Cons
It is an expensive solution
A free version is not available
Hiver Pricing
The Lite Plan is available for $13.53 per month for every user. The plan offers unlimited shared inboxes, unlimited tags, email templates, permalinks, collision alerts, onboarding assistance, etc.
The Pro Plan is available for $34.45 per month for every user. It offers everything mentioned in the Lite Plan. CSAT, unlimited automation, advanced access control, integrating options, scheduled data exports, etc.
The Elite Plan is available for $49.21 per month for every user. It offers everything mentioned in the Pro Plan. Plus, priority support, custom reports, call-back support, custom access control, etc.
But the best part is that you can save up to 20% by choosing the following annual plans.
The Lite Plan is available for $9.84 per month for every user. It offers unlimited shared inboxes, tags, drafts, collision alerts, email notes, 24/7 chat, email support, etc.
The Pro Plan is available for $27.07 per month for every user. It has everything mentioned in the Lite Plan. It offers CSAT, unlimited automation, AI bots, scheduled data exports, removed conversation logs, etc.
The Elite Plan is available for $40.60 per month for every user. It has everything offered by the Pro plan. Plus, custom access control, custom reports, SLA reminders, priority supports, etc.
The seven-day trial is free of cost, with no need to attach card details.
Why Choose Hiver?
The popularity of this customer help desk is spread worldwide, and over 1500 companies are using it due to its easy interface. It mainly supports the English language for all users.
It works great for every organization and doesn't take much time to figure out who is working on what and how much time it takes. Thus, the efficiency of business activities can be enhanced to a certain level.
It uses Gmail's UI and protects you from the duplication of work. That means you can easily avoid duplication and make your moves more genuine. Also, it helps to verify the email exchange between you (an organization) and your customers.
It has everything you need for your organization to stay connected with your customers, inform them about your latest updates, help you build better customer relations, and whatnot. Additionally, a user can use it on Android, iPhone, iPad, and the Web.
The free trial is also available for all users, where they can enjoy all features of this help desk.
Lastly, I can say that this Gmail-centric customer solution service minimizes your efforts, enhances teamwork, and connects with your customers for crystal clear communications. Similarly, this live chat software provides support options if you are stuck in the middle of something.
How To Use Hiver?
This software is helpful in many ways. Therefore, you must learn the proper steps to use it. Note that it stands with your team members to manage their shared emails, such as  support@hiverhq.com, etc.
First, visit the official website
To begin a free trial, choose the "Start Free Trial" option on the screen.
Now, follow the further process.
Once you are done with the above process, you are all set to use it according to your desire. Note that you must add this account to the G Suite account. This is a part of the account opening under this software.
Find this live chat software on the G Suite marketplace.
Download or install it, and voila.
It will help allow you to add users to the software.
Conclusion
What do you think of this Gmail-centric customer solution live chat software – Hiver? Is this software review helpful for you?
This live chat software is the best solution for all your needs to communicate with your customers, manage emails, carry out deep insights, automation, and much more. However, don't forget that it acts like an email sending procedure.
Furthermore, it is trusted by many companies worldwide. It is also considered safe to use and provides everything you need.
Lastly, I hope that you have learned a lot about this software here. You can ask me about your query in the comment section, and I will try to give you a complete solution.
FAQs
Q) Is There Any Alternative Available For Hiver?
Ans: – Yes! Mainly it works as a medium to exchange information from customers to organizations. Similarly, there are a few alternatives to do the same. My personal suggestions are Kenect, Freshdesk, Help Scout, & Front.
Q) Which One Is The Finest Feature Involved In It?
Ans: – When it comes to the finest feature, I can say the seamless live chat feature. It allows you to communicate with customers and satisfy them by solving their queries.
Q) Is Hiver Safe?
Ans: – Yes! The biggest proof of its secureness is hidden in the trust of over 1500 companies and their secured communications. They have been using it for many years and are satisfied with the services provided by this help desk software.
Q) What Do I Like About This?
Ans: – It provides better integrating options for every user and becomes as simple as your Gmail. Also, it maintains your company's reputation and helps customers in the possible manner, which allows for increased business activities. And the best part is that you can quickly try a free trial without using credit card details.
Q) What Things Should Be Improved In Hiver?
Ans: – Sometimes, I was facing issues while sending an email to more than one person at the same time. In addition, the software must decrease its pricing as it will become an expensive option for most startups.
Q) Can I Organize Emails By Categories?
Ans: – Yes, you can! It comes with an "Email Tag" feature that allows you to organize several emails through their different categories.
Q) Are Support Options Available There?
Ans: – Different support options are available to help you, including a live chat, email or help desk, FAQs, Knowledge Base, etc. Thus, you are less likely to get stuck in the middle of something.
Q) Which Industries Can Use Hiver?
Ans: – Several industries, like logistics, travel, education, real estate, manufacturing, etc., can use Hiver for several purposes.