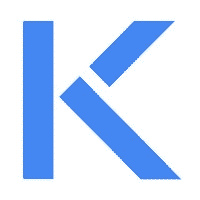 Kenect Features, Pros, Pricing & Alternatives
Introduction
Live chat software like "Kenect" is created to link customers and business organizations. It allows users or customers to talk about various aspects of the product or services directly with a company representative.
The website of a company shows a pop up containing customer messages. Due to this, an organization can conveniently solve customers' errors, provide price details, answer their questions, and work like a help desk.
It is one of the best software that can speed up your dealings, support your customers, and help you get better customer satisfaction. So, if you want to smooth your business activities and answer your customer's every question, you can try this live chat software.
It will help you in various ways, and you can enhance your business activities due to its rich features.
What is Kenect?
This live chat software was created by Graham Anderson and Shaun Sorensen in 2017. This software helps to accelerate your customer's experience, generates leads, provides updates, and takes reviews.
Therefore, a business organization can complete its activities smoothly and fasten them in the best possible manner.
It allows you to start texting and informing your clients about the latest updates using a business cell phone number. It does not reveal your number, making it convenient and professional to talk with any customer.
Your business activities will depend on these texts traveling on your business numbers. This business texting software provides tracking, sales data, and other services, like messaging, to smoothen your business activities. And the whole conversation will be limited to you only using the business number.
The best part is that you can text your customers and add a video chat with them, making it more reliable. Due to mobile availability, it becomes more accessible and flexible to perform many tasks from anywhere.
What is The Use Of Kenect?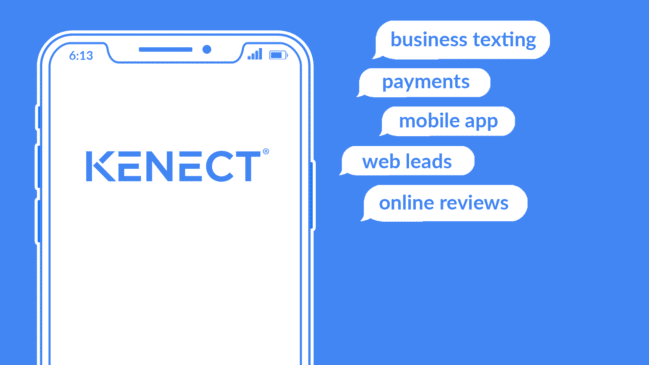 This messaging software can text your clients via an inbox. Similarly, marketing teams can use it for several tasks, send them to the customers, and collect real-time reviews, updates, and other reports.
When the website sends a message or notification, the users can receive it in their email sections or see them in a text message form. That text contains a page URL that most visitors have visited.
Further, the software offers an ACH payment system through various supporting features, such as contactless modes, text-to-pay, virtual terminals, etc. Also, credit cards are widely accepted in this software to complete payment activities.
Despite that, it will save you valuable time and help you get more customers. In addition to that, it does not take much time to connect with other customers and clients.
Features
This software doesn't disappoint you in the case of its features. It is full of features you need in live chat software and provides robust support through its support team. However, we can't mention all of the features here. So, we are saying a few but the most important ones.
#1. Video Chat
It allows you to use video chat features for more reliability. This feature lets you directly connect with the representative and talk about your issues without third-party interference.
#2. Online Reviews
Customer reviews are assumed to be important to make changes in your products, upcoming projects, and many other factors. Thus, it is helpful to collect all your reviews in real time.
#3. Leads
With this live customer desk, you can add an option of "Text Us" on your website, generating massive leads. This move can help you earn up to 260% of leads, accelerating your business activities.
#4. Payments
Payment on the app is easy, just like you are sending a message. You need to send your customer a payment text, and voila! Due to its ACH payment processing method, your payment will be made within a few seconds.
#5. Broadcast Messaging
It is the best messaging software to connect with your customers through messaging. Thus, it allows you to send one message to a bulk quantity of recipients through its broadcast messaging features.
#6. Data Security
Although online software helps you with text messaging, there is no risk of losing data, and your data is secured under the app.
#7. Device Support
It is a business texting software that supports devices such as Android, iPhone, iPad, and  Web browsers. Thus, anyone on this platform can use this robust software for several organizational uses.
#8. Kenect Messaging
Despite the organization's growth, this feature helps bring all your customers under one roof to communicate on several topics, like problems and their solutions.
Pros
Easy-to-use software
Excellent speed in performing several activities.
Communication becomes smoother
Allows you to have a video chat
Helps in generating the leads
It is safe to use
Several integrating options are available
Better customer support and functionalities
Mobile and iPhone friendly.
Efficient, helpful, and managing clients in a commonplace.
Cons
You may have to search for the customer details if you use it on an android phone.
Prices are higher
No spelling check
Kenect Pricing
This software provides many advantages, and at the same time, it is suitable for many devices. Thus anyone can use it on their favorite devices. However, pricing is not mentioned on its official website.
But the best thing is that you can request to get a quote. Kenect team will connect with you or send you the complete pricing quotes within a few hours.
Why Choose Kenect?
It allows you to text and conveys details to customers in the texting form. You can use it like an email and keep updating your customers' latest offers, products, or services and get in touch.
On top of that, it comes with a video chat facility to make your customer relationship reliable, managing your online goodwill. Also, the Kenect app is available for mobile users and is entirely safe to use.
In addition, the software is counted among North America's 36th fastest growing technology companies, which allows you to communicate with your customers.
Your conversation or texting will be made with the help of the international language, English, even though it is used all over the world. As a result, organizations of all levels, large enterprises, sole traders, proprietors, etc., are using it.
This software plays a vital role by being a powerful medium between a customer and a business organization. Also, the "Contact Us" section is available on its official site. You can directly tell the representative about your issue by contacting them.
How To Use Kenect?
As we have mentioned, using this software is very simple; you don't need technical knowledge. Follow the steps below to send messages to endless numbers on your contacts.
First, download the app or update it.
Sign in with your Gmail account.
Create custom groups of your contacts, depending on their several demands, etc.
After creating the groups, you can begin constructing messages.
Once the messages are made, you can send them by choosing a group and sending it with one click.
Once you send the messages, you can wait for them to ask you about further details and chat with them via text or enable video chat.
Conclusion
Kenect is a robust live chat software that can generate leads, manage several tasks, broadcast messages, and help you by informing customers about the latest news on the website.
It is one of the best live chat software to send messages to your clients and inform them about every detail. Similarly, it will help you schedule appointments, brand tracking, billing & invoicing complete payments, and whatnot.
The best part? This is all going to happen under one roof! This is going to be the best of both worlds for you and your customers. Well, you needed one!
So, start using it and enhance your business activities.
FAQs
Q) How Can Kenect Be Useful?
Ans:- Kenect app works like a representative sitting on a help desk to solve all your queries in the possible ways. It converts all communication into a texting form. When customers ask questions, a representative will answer them on the software in text form.
Q) What is Good about This Live Chat Software App?
Ans:- This software is innovative and helps you in the best possible way. Anyone can use it, from sole proprietors to large enterprises, due to its texting form like an Email. The variety of features makes it more suitable for everyone. Also, the software is safe to carry out your conversation between your business and customers.
Q) What Must Be Improved in Kenect?
Ans:- The visualizations designs are significantly fewer. So, they need to improve their visualization designs. Also, the prices can be higher for users.
Q) What Type Of Problem does Kenect Solve?
Ans:- It helps users to solve many payout issues and conveys the changing incentive plans in a few clicks only. Also, the modern solutions of Kenect help in various problem solving.
Q) Does Kenect Provide Any Integration Options?
Ans:- This software believes in providing complete services. Thus, it offers some integrating options with applications, such as LawPay, Clio, and Tripleseat.
Q) Is There Any Live Chat Software That Supports Video Chat?
Ans:- Yes! You can use the Kenect app. It is amongst the best live chat software that offers a video chat feature and increases your client's trustworthiness. This can also help to improve customer experiences.
Q) Can We Add Kenect To My Website?
Ans:- No! Instead, you can download it on your iPhones, Androids, or iPads and start texting your contacts after gathering them in a group. The group must depend on the customer's several demands.
Q) What Type Of Reports Kenect Provides?
Ans:- With this software, you can generate business reports like queued visitors reports, sale incentive generating reports, etc. All these reports help companies to know more about their customers and other important factors.