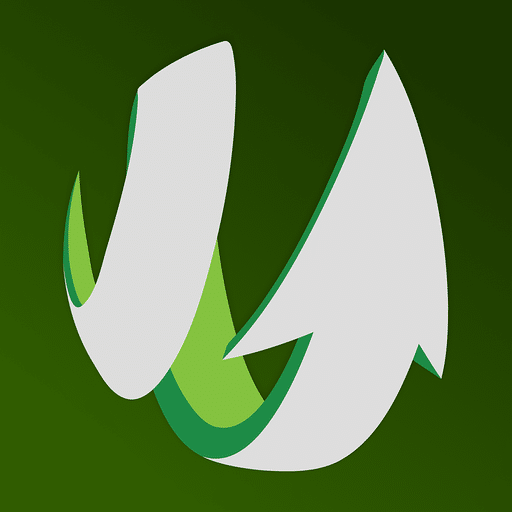 SharpSpring Details, Pros, Price & In-Depth Review
"What is SharpSpring Automation?"
Let's understand the marketing automation services briefly before we'll have an in-depth discussion on SharpSpring! Marketing automation is usually done through the software designed to automate each marketing action necessary to grow the business's revenue.
Thus, a marketing automation service assists companies with email marketing, landing pages, social media marketing, segmentation, cross-selling, ROI measurement, and more.
This article will have an in-depth look at a marketing automation platform called the SharpSpring.
What is SharpSpring?
SharpSpring is a cloud-based sales and marketing automation platform that helps drive more leads and convert them to sales seamlessly. They offer marketing automation services from small to medium and large enterprises and multiple agencies.
SharpSpring is not only a marketing automation service but an end-to-end revenue growth platform and CRM that significantly boosts the optimization of marketing and sales funnels.
All in all, SharpSpring helps sales and marketing teams so that they can save up their time spent in gathering tools and data for marketing campaigns. Let's now go through the key features of SharpSpring to understand this platform better!
Key Features
SharpSpring is a tool that has focused heavily on customization, making it the favorite automation software among users. Below are the critical features of SharpSpring that differentiate this platform from others.
1 – Smart Email Campaigns
You can quickly launch automated and customized email campaigns with their intelligent email templates. In addition, the email marketing platform of SharpSpring helps track leads after they click and provides detailed analytics on every interaction of customers.
2 – Dynamic Forms
After you've engaged the leads on your platform, now you must retain them for long as possible. Well, you can easily do this via the accessible drag-and-drop editor forms of SharpSpring. Here, you can also map fields from 3rd party and native forms.
3 – Powerful yet Simplified Marketing Automation Service
The visual workflow builder of SharpSpring is pretty easy to use, making it the simplified marketing automation platform. It quickly syncs information with the inbuilt marketing automation CRM suite. It will help showcase your hottest leads and further organize them based on engagement, fit, page tracking, and more.
4 – Visitor ID
As the name suggests, this feature of SharpSpring helps identify the number of visitors on your site. It uses AI-centric tracking to determine the motivation element of each client hit by your lead.
5 – Inbuilt CRM integrations
If you're already using a CRM, you can easily integrate that CRM with SharpSpring's CRM platform. With its two-way synchronized platform, you can easily create custom deal stages, filters, fields, and more.
6 – Dynamic Landing Pages
It consists of a simple point-and-click editor to create exciting and unique landing pages. SharpSpring's landing page designs are phenomenal and help drive more conversions even if you're not a coding-savvy person.
7 – Blogs
Want to launch a blog with one click? You can easily do it via the Blogs feature of SharpSpring that helps your teams collaborate effectively and publish posts and create profiles as guest bloggers.
8 – Readable and Actionable Marketing Reports
You can make critical decisions based on relevant data and users' behaviors and engagements. Custom reports can be generated for each campaign you've launched. You can easily share these reports with your clients, customers, and team in an accessible and readable display.
9 – Comprehensive Social Media Management
With its comprehensive social media management, you can quickly turn social interactions into meaningful conversations. SharpSpring offers all the social media management features, including powerful conversion tools. In addition, it triggers automated workflows and scores social leads based upon sources, interactions, interests, and more.
10 – Pricing
SharpSpring pricing is categorized into three sections as SMBs, Enterprise, and Agencies.
The pricing of Small Business costs $399/mo which includes all the features of marketing automation, sales automation & CRM, Tracking & Analytics, Service & Support, and Plus except the Agency features.
On the other hand, the pricing structure of Enterprise and Agency is not mentioned on the website because there are certain questions SharpSpring wants from your end to reveal their exact pricing.
Pros
Cost-effective and 10X less expensive than other tools
Offers month-to-month contracts without any long-term contracts
Ideal marketing automation service for agencies
Offers custom campaign tagging
Various webinar integrations
Serves various small, medium, and large enterprises
Constant system updates with improved features
User Reviews
"It does so much stuff! And they are always coming out with new features. Just last week they introduced website chat tools. We can get rid of another software and it'll be more integrated than ever. It seems like they're working hard on making their system better all the time.
It deeply features richness and allows us to customize so many things."
"One of the best CRM I've ever used. Very complete! With this tool, our work possibilities increase a lot. Its versatility of functions can significantly optimize work, both in sales and in marketing. There are numerous possibilities for integration and functionality. Looking at the value alone may seem expensive, but when we learn all the features, that price gets low."
"I really like the live feed to see who is interacting with our website, quotes, or emails sent. I cannot tell you how many times I have noticed that a prospect engages with our content and calls him. By calling him now, I know he is available and thinking about our solution. We got a good laugh that I called coincidentally when he was reviewing the quote or our website."
Final Words
So, SharpSpring offers you all you need to have the cheapest yet most effective marketing automation service. The best part of SharpSpring can be observed in its high-tech customization and a pool of valuable features to assist you with marketing efforts at each step.