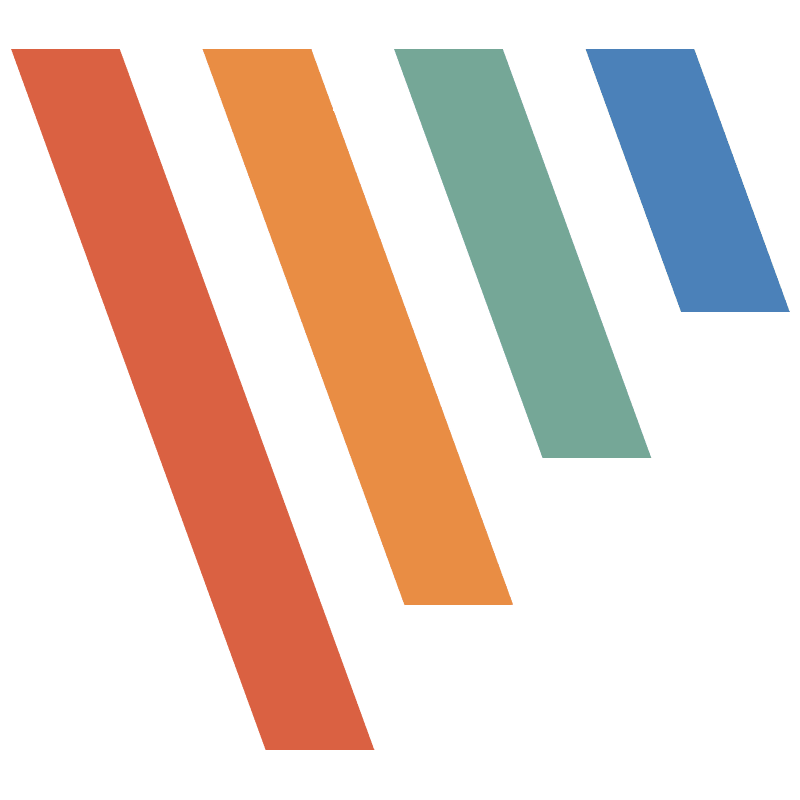 PicPick: Features, Pros, Pricing & Best Alternatives
Introduction
PicPick is complete screen capturing software for tutors, image editors, & organizations.
Are you looking for a video editor with complete editing functionalities? Or do you need a photo editor with all the built-in features like annotations and image effects? Or do you require any screen capturing tool for your desktop?
Well, all your wishes can be fulfilled if you see this amazing tool PicPick, a tool for photo editing and screen capturing.
Believe it or not, it is a lightweight tool that will help software developers and graphic designers to fulfill their daily routine tasks. A screen recorder is no less than a wonder to create what you want. Similarly, tutors can use it for their teaching needs.
Therefore, I have to say, if you use many screenshots for your content and daily work, this might be the best option you can choose.
What is PicPick?
You may have heard about many screen recording software before. My personal experience of using this software was excellent, and your experience can be too.
PicPick was founded in 2019 by NGWIN. You can easily use it for videos and screen capturing and editing. Further, it takes screenshots from the videos or the screens you opened on your personal computers.
In this way, PicPick can be an exceptional choice for many reasons. Also, you don't need a degree in any specific field to use it. Its easy-to-use interface, simple photo editing capabilities, and computer knowledge are enough to create what you want.
Furthermore, it comes with graphic design features, making it more helpful to complete the daily tasks of a graphic designer in a few minutes. To make things perfect, you can check out the complete tutorial on using PicPick.
What is The Use Of PicPick?
In the above section, we got to know what PicPick is all about. Similarly, I have mentioned a few uses there to give you the exact purpose of using PicPick. Still, if you have a confusion about the use of PicPick, keep reading your confusion clearly here.

As I mentioned above, PicPick is one of the best image editing software you can use for daily tasks. Similarly, it helps many organizations complete their screen capturing and editing works seamlessly. Furthermore, graphic designers also use it to create something new, making it preferable.
Despite that, you can use it to take screenshots from the videos or the screens opened on the desktops, and then you can edit according to your choice.
Along with that, most people doubt the use of PicPick for Mac. So, let me clarify one thing: the older version is unsuitable for mac. But, the new version of PicPick is commendable, and you can use it without any issues.
Although it looks simple and useful for basic editing, you can also use PicPick to highlight and annotate the text shown in the screenshots. The various shapes, arrows, and frames, everything you need, are included in this image editor. This way, you can use PicPick for many purposes.
PicPick Features
PicPick is a complete screen recorder that has inbuilt photo editing functionality and other necessary tools. So, let's take a quick view of each feature below.
1#. Capturing
PicPick is used to take screenshots from desktops. Therefore, you can take screenshots of the entire desktop screen, Windows, and a specific portion of the screen. In addition, it has a scrolling screenshot ability that can take scrolling screenshots simply by choosing the scrolling screenshot type. You might have seen this feature in the latest android phones.
For example, suppose you have opened a PDF file and want to take some information out with the help of a screenshot. But the problem is that you have to collect a lot of information from that file. So, in this case, the scrolling screenshot will help you to take a long screenshot and avoid multiple screenshots for one piece of information.
2#. Editing
After taking screenshots, you may want to edit them and add them to a new project. So, PicPick will help you edit the screenshot with different shapes, arrows, texts, etc. It will make that screenshot more valuable.
3#. Editing Effects
Once you download PicPick, take a screenshot, and come to the editor to edit it. Here you will meet with a few fascinating editing effects. Some of them are drop shadows, mosaic, brightness control, etc. These effects will enhance the beauty of your screenshots and present them in a new way.
4#. Sharing Option
After editing your screenshots and applying a fantastic effect, sharing is the process that helps to share your efforts with others. Therefore, PicPick offers some sharing options, such as Web, Email, Google Drive, Facebook, Twitter, FTP, Dropbox, and many more.
5#. Graphic Accessories
It has something to offer a graphic designer along with the above features. A graphic designer can take the help of a color palette, color picker, pixel ruler, whiteboard, magnifier, and many other tools to create something new.
6#. Customizing Settings
Customization is the basic feature of this screen recorder. Therefore, highly advanced customization settings, such as file naming, hotkeys, image quality, etc., are available in PicPick.
PicPick's Pro
Easy to understand interface
Easy-to-use tool
Best functionalities for graphic designers and images editors
Free tool
Tutorials for help
Technical and online support
Best for computers
You can use PicPick for mac
PicPick's Cons
Technical support is missing in the free version.
No major cons
PicPick Price
There is nothing to worry about the PicPick price quotes because it has a few affordable price plans.
Single Plan is available at $2.50 per month per person.
Team Plan is available at $10 per month for five users.
Despite that, it has other prices depending on the number of users and lifetime offers at affordable prices. Similarly, it is available in a free version. Although the technical support is poor in the free version, the fact is that you don't need them because everything is easy to understand and create.
How To Use A PicPick?
PicPick is best for screen capturing. Therefore, you must follow a few steps to take a screenshot and edit it. So, let's see what the steps are!
First, you need to download the PicPick.
Install PicPick, once you have decided on the portion of the screenshot you want.
Select the screenshot type you want to take on the window. Once you select the screenshot type, it will take a screenshot. However, you can also choose the scrolling window options to take a long screenshot with a lot of information.
Once you select the option, select the portion of the desktop to capture the single or scrolling screenshot.
Now, PicPick will automatically take screenshots.
After that, the PicPick Editor will show you the screenshot under it.
You can start editing the screenshot. The editing process is done; you can visit the File and go with the Save As option. It will open a window to select the location.
Once you pick your location, click on Save. It will save your screenshot.
The process from PicPick download to the saving screenshot might look challenging. But, the fact is that it is completely simple.
Conclusion
That's it!
PicPick is a complete software package if you require a basic screen recorder. However, the fact is that you can easily use it for graphic designing and taking screenshots from videos. It helps most users to complete their daily routine tasks in organizations.
However, most people are unaware of the software and its new version suitable for Mac. That means it is the best choice for image editing and graphic designing on Windows and Mac.
Lastly, you can tell your opinion in the comment section below. I will be available there to help you.
FAQs
Q. Why use PicPick?
Ans. It is very useful for most graphic designers to create various designs. It helps a tutor to record their teaching videos and is suitable for desktop windows. Not only that, but it captures screenshots from most videos and the screens over desktops. Similarly, you can use it for the mac to take screenshots and edit them.
Q. Who can work with the PicPick tool?
Ans. Mainly it is useful for graphic designers, photo editors, screen and video capturers, and tutors to create something unique. Similarly, a few organizations, such as middle-scale organizations, small businesses, freelancers, government organizations, and non-profit organizations, can use it for daily tasks.
Q. How many languages does PicPick support?
Ans. PicPick works for many countries. Therefore, it is mainly used in the English language. However, it supports 39 other languages from different regions.
Q. Is there any support option available in PicPick?
Ans. Yes! PicPick is an image editor and graphic design tool. Thus, having enough support to solve the issues must be there. And thanks to the PicPick online team that supports you in the entire journey of creating, editing, and capturing.
Q. Can I integrate PicPick with other integrating options?
Ans. If you can create something, you will surely want to share them on other platforms. PicPick understands this and provides robust integrating options for you all. It includes integrating with Google Drive, Facebook, Microsoft Word, Dropbox, Skype, Microsoft OneDrive, Twitter, and others.
Q. Is there training provided by PicPick?
Ans. Yes, you can take training from PicPick related to the form of documentation. The essential documentation will guide you on each step you want to walk.
Q. Can I draw using PicPick?
Ans. Yes! This tool is similar to a photo editor like Microsoft Paint. So, you can use features like draw, erase, and capture screenshots of this photo editor. Also, the drawing experience is quite similar to Microsoft Paint. So, there is a possibility to draw with PicPick.