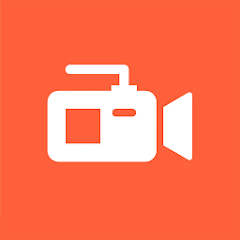 Introduction
What's more manageable than having software like AZ Screen Recorder doing things like recording, editing, and more in the background? Businesses like large or small to medium brands, homemakers, video editors, tik-tokers, and other content creators use such applications or software daily.
Thus, counting the benefits of such tools is not difficult in today's modern era, when everything is going and needs to be showcased virtually. I have used a ton of screen recording applications until now, and this is the time to reveal the review of one of my favorite software or apps, i.e., AZ Screen Recorder.
What is AZ Screen Recorder?
AZ Screen Recorder is a screen recording app. You can find this software on Google Play. As the name says, it is used for recording the entire screen of your mobile to capture what activities you're doing on your device. Now, it's different from other screen-recording apps concerning the features.
As per the official declaration on the app download page, it has been featured on Business Insider, CNET, Google Play HomePage, HuffPost, Android Police, and Yahoo News.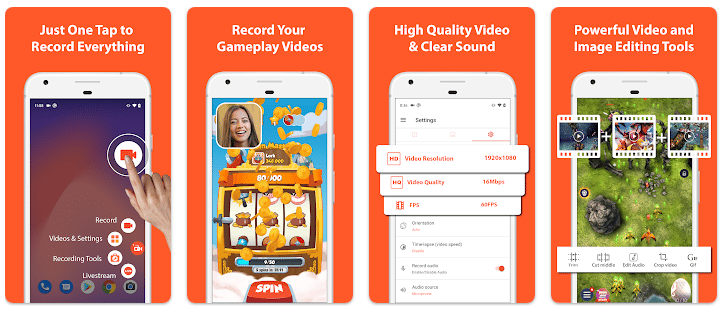 And I searched for AZ Screen Recorder app for PC and Mac. Luckily, it can be accessed for both operating systems. For a Computer, you have to operate it with the help of an Android emulator. Here's a quick guide to knowing how to run your Android apps on a PC with an emulator.
An Android emulator like BlueStacks also supports macOS. I will reveal its features after usage in detail in next section. From my first impression and usage point of view, it was easy to install and launch on my mobile device and laptop. And following list of experiences is also quite satisfactory, as discussed below.
Key Features of AZ Screen Recorder
App has five billion plus downloads on Google Play and is free to install. Well, there's no such information as a paid version on an official page while I'm writing this post.
AZ Screen Recorder is a screen recording software that performs several other functions, along with just capturing screens.
I'd like to enlist below some of its key features:
1. Captures everything on the screen
It's a breeze to use an AZ Screen Recorder to record everything and anything on your screen. Right from the steps of installation to its usage, you will get each explicit instruction in the form of tabs on the activated screen. And the best part is that the app runs in the background to not disturb or distract you with notifications.
2. It gives high-quality video recordings with clear sounds
Even though ads were a little disturbing between recordings, they were not overbearing. While you're up with the installation of the app, an immediate screen will come to configure the settings for video resolution, video quality, and FPS. I set them at the best parameters to proceed.
3. It contains powerful video and image editing tools
The app will help you perform various other functions and screen capture. Some options include trim, cut, edit audio, crop video, and GIF. The GIF tab makes it easy to create GIFs from recorded videos. However, you must also note that certain features can only be accessed on Android devices with version 10 or later.
4. It can record calls and live streams as well
Gameplay videos, calls with clear audio, and live stream sessions can quickly be recorded via this screen recorder. I vouch for this feature as it's super handy as compared to other similar tools.
Pros
Easy user interface
A breeze to install and launch
Loaded with features other than the screen recording too
It can also be accessed on PC with android emulators
Records clear audio
No watermarks
Cons
Not ad-free
Needs a subscription to remove ads
How to use AZ Screen Recorder on Mobile?
Follow these step-by-step instructions on how to install, launch, and use this screen recording software. To ensure you won't face any hassle while using it, must follow all the below steps:
Step 1: Install and launch the app
You can either download the AZ Screen Recorder from Google Play or download it via APK from their official website. Grant necessary permissions while you install the app.
Step 2: Check the screen record settings
After you launch the app, all the screen record settings come onboard over the mobile device. Touch the app icon and select from the four options to adjust settings for recording, video & settings, recording tools, and live streaming.
Step 3: Begin recording
Hopefully, you're done with the settings by now! It's time to record the screen. To do so, click on the red 'Record' button from the app's overlay, and start recording whatever activity you do on the screen.
I like that the app records in the background, and you won't face any disturbance. To stop it from recording, you must pull down the notification bar and choose to stop or pause the recording.
How to use an AZ Screen Recorder on a Computer?
There's a need to go with Bluestacks or any other Android emulator to run this screen recorder for PC.
Note: It's pretty simple to run the apps with android emulators. Check this guide to know more!
You can download and install the AZ Screen Recorder for PC from Microsoft Store.
Launch the software and tap the main panel's Recorder button.
To start the process, select the region of your laptop or PC screen you want to capture, and you're good to go!
Final Words
To end happily, AZ Screen Recorder is an ideal application you can download on your PC and mobile phone. It offers great help to people who want to record quickly, especially beginners.
FAQs
Q. Is the AZ Screen Recorder safe to use?
Ans. Yes, app is safe to use, as claimed by the app developer as well on the official page regarding data safety.
Q. Can AZ Screen Recorder record WhatsApp call?
Ans. Yes, a Whatsapp call can be recorded with this screen recorder.
Q. Can I use an AZ Screen Recorder on an iPhone?
Ans. Yes, it is available to download for Mac OS here.
Q. Does the AZ Screen Recorder have a time limit?
Ans. No, app doesn't have any time limit.
Q. Does the AZ Screen Recorder notify Snapchat?
Ans. No, it won't notify others on Snapchat, just in case you're taking screenshots or recording the streams.
Q. Does Instagram notify screen recording?
Ans. Similar to Snapchat, your screen recording tasks won't notify other Instagram users.