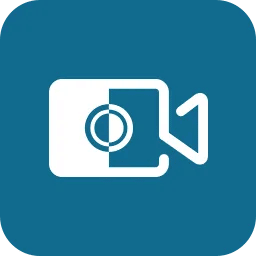 FonePaw: FonePaw Screen Recorder, Features & Best Alternatives
Introduction
Always you need a good quality screen recorder like FonePaw Screen Recorder for sharing your expertise. Also, this software is compatible with both Windows and Mac PCs.
When hunting for a screen recorder on the internet, you will most undoubtedly come across a plethora of possibilities. The Fonepaw screen recorder is simply one of several options. This tool, like many of its rivals, is promoted as a way to record screen videos, such as gameplay and screen flow videos.
With this in-depth analysis, you'll be able to learn everything there is to know about the software, including its capabilities, features, advantages, and disadvantages, as well as how to use it and other options.
What is FonePaw Screen Recorder?
FonePaw Screen Recorder is a superb desktop software designed to assist Windows and macOS users in freely recording all screen activity. The software offers a video recorder, an audio recorder, a webcam recorder, a game recorder, and more flexible modes to meet a variety of user needs in practical situations.

Because of the adaptable personalization configurations, such as individually tailored characteristics and hotkey control mechanisms, you can take full control of the screen recordings and document any operation, such as gameplay, videoconferencing, webinars, teachings, gatherings, and much more, in customizable output responses with your recording behaviors.
The FonePaw Screen Recorder will provide you with the pleasurable experience of capturing computer screens with the smallest amount of labor as well as the highest quality available.
FonePaw Features
Analyzing the features of a piece of software is the best way to figure out if it is right for you. The main characteristics of this software are briefly described below, along with my assessment of each.
1. Screen Capturing
If a screen recorder couldn't do anything as basic and straightforward as recording the screen, it wouldn't be one. Compared to some of the other screen recording software on the market, FonePaw makes this task a lot simpler. First off, it's very easy to use the screen recording feature.
You can access and use the screen recording options as soon as you launch the software by choosing Video Recorder. The simplicity of accessing Fonepaw is one of its benefits.
You can easily record the whole screen or just a specific portion of it using this screen recorder. Users can do this by either selecting the precise number of pixels to record or by checking the area of the screen they want to record. It's also important to remember that you can start recording both the screen and the web camera simultaneously by quickly turning it on while you're already recording.
This screen recorder supports multiple tasks while recording. This software is one of the best tools for producing instructional and how-to videos because users can highlight specific parts of the video while it is being recorded, for example.
2. Annotations 
Additionally, FonePaw makes it simple to add annotations to videos as they are being recorded. Such annotations can take a variety of forms, which include text and illustrations such as projectiles or rings that are used to emphasize a segment of the video.
Using this feature couldn't be easier; all you have to do is select the Drawing tool from the toolbar. You will be shown your options in this, and you can choose an annotation based on your requirements.
3. Screenshots
The FonePaw screen recorder's toolkit, which also includes the screenshot feature, is what makes it so useful. As the title implies, this is arguably one of the biggest tools for taking a still screenshot of your screen.
Just click on the screenshot button and choose the section of your screen you wish to record. This screenshot feature's ability to set a combination of shortcut keys in the configurations to make it simpler to use is one of its most intriguing features.
4. Direct Preview in Software
I've found that the inability to preview recordings before actually saving them is one of the most serious problems with many screen recording apps. This typically includes finding software to play the footage and if that fails, returning to the screen recorder to restart the processing of the recording.
Without a doubt, this can be time and frustration consuming. With FonePaw screen recorder, you can, however, peek at the video you just captured at any time while it is being recorded.
This implies that you have the option to stop the process and restart it if you run into a problem while recording and are unsure of how the video will turn out. FonePaw does offer simple editing tools that allow users to remove the problematic sections before saving the file on the device if they appear at the beginning or end of the clip.
However, if you need to modify the video in great detail, this software won't be useful. Different software will be required for this.
5. Multiple File Formats Supports 
This software enables you to export your video in a variety of formats after you've finished recording it, including MP4, AVI, WMV, and MOV. Additionally, you can use it to quickly export the whole or a portion of the video as a GIF.
FonePaw Pricing
Because FonePaw Screen Recorder is licensed software, users should indeed purchase a license key to be able to use all of its capabilities. It typically has the following limitations during its free trial:
Each recording can only have three minutes stored locally.
There are no features for noise cancellation or microphone augmentation.
It is not possible to use the video/audio clipping feature offered in the previewing window.
No technical assistance is offered to help with any immediate problems that might arise while using the software.
The following are the FonePaw screen recorder's pricing options:
| | | | |
| --- | --- | --- | --- |
| No | Plans | Price | License |
| 1. | Free Trial | $0 | Single License |
| 2. | Screen Recorder Plan | $39.95 | Single License |
| 3. | Windows Bundle | $55.92 | Single License |
| 4. | Mac Bundle | $55.92 | Single License |
FonePaw Pros
Even a beginner will find the software simple to use.
It can be used to recover files of all types, including clips, photos, sounds, archives, documents, and much more.
The software has a free version that allows you to try it out completely.
FonePaw is good value for money.
Furthermore, it is compatible with internal and external hard drives, flash drives, storage gadgets, smartphones, and other storage devices.
FonePaw Cons
The software is multifunctional. restricting the manufacturers' disclosure of their identities.
Large files, especially those larger than 2-3 GB, cannot be backed up or recovered using this tool.
When the software scans the system or records a screen, it uses a lot of system resources, which can cause the computer to run much slower.
The tool does not have a lot of features compared to its competitors.
How to use FonePaw?
One of the very first things I observed about this software system is how simple it is to operate. It only takes a few easy steps for users to record their screens. The following instructions are compatible with Mac and Windows. Simply follow these easy steps to record your screen using the FonePaw app:
1. Download/Install the App
Installing the software on your system after downloading it is the first step. Although the software's usefulness will be constrained, you can download a free sample version of it. Software must be registered if you purchase the premium version. Once the software has been registered, launch it to begin screen recording.
2. Configure the Recording Settings
If you're using this screen recorder for the first time you need to customize it before recording. To do this, choose the Video Recorder option from the Windows taskbar, then make the necessary changes in the window that pops up after that.
You can record your entire screen or a specific portion of a screen. If you want to record sound in addition to the screen, you can also adjust the audio settings and start the recorder. However, take into consideration that you can easily return to this webpage and alter your choices at any time.
3. Take a Screen Record
Click the "Rec" button to begin screen recording once all the settings are perfect. To access the various annotation options while the clip is being recorded and annotated, click the "Drawing" icon.
4. Preview and Save the Video
After the video has been captured, you can quickly review it in the software and use the editing feature to clip and chop it as necessary. When you're finished, click "Save", and the clip will be saved in the designated folder on your computer.
Why I Choose FonePaw Screen Recorder
Easy Screen Recording. FonePaw Screen Recorder is a useful productivity tool because it makes it possible to quickly and easily record desktop screens without the need for permission from a third party or special recording requests. It can capture any audio or video that is currently playing on a desktop. Without relying on other users, managers, or apps, it enables users to fully control and manage any information to which they have access.
Simple Customization. FonePaw has an intuitive user interface that enables users to quickly edit any recorded content. All captured screens can easily be altered in terms of their quality, length, and even timing. Dragging on the desktop area that they want to record allows users to easily record. Additionally, it has noise suppression and sound enhancement features, which could enhance audio input.
Stability. FonePaw provides a lifetime licensing package. Users receive lifelong access to all security and software upgrades after purchasing. Users are guaranteed that their use is always reliable, safe, and of great quality.
Conclusion
Due to accessibility and crucial recording features I always recommend the FonePaw Screen Recorder. With a single subscription, up to three mobile devices can be supported. The per-device charge is roughly $23 and changes as long as you own them with a lifetime permit. In a single year, you would spend many times that amount if you used an online cloud service like iDrive or Carbonite.
Frequently Asked Questions
Q. Is FonePaw Safe to Use?
Ans. FonePaw Screen Recorder does not necessitate the downloading of any further extension or plug-in to perform screen recordings, with the sole exception of downloading a sound connector on your Mac if you wish to capture the Mac system sounds directly. Additionally, the software won't access or store any user data without your consent. Therefore, installing and using FonePaw Screen Recorder is undoubtedly secure for everyone.
Q. Do the Recordings Made by the Fonepaw Screen Recorder Have a Watermark?
Ans. Unlike numerous other fully accessible screen recording apps, FonePaw Screen Recorder does not apply watermark information to footage even during its free trial period. However, a maximum of 3 minutes will be allowed for recording. A subscription to the registered version is necessary if you plan to record the screen for longer than three minutes.
Q. How do I Register My FonePaw Screen Recorder?
Ans. The license key for the registered version will be sent to the email address you provided during the purchase process on FonePaw's official website. After receiving, open FonePaw Screen Recorder and activate the software using the license key and email. Consult FonePaw's customer service for support with any registration concerns.
Q. What Do I Do If the Fonepaw Screen Recorder Doesn't Work On My Computer?
Ans. The first thing you should do if software won't run properly on your computer is to make sure you haven't installed a version that isn't compatible with your operating system. In addition, ask yourself if you followed the right steps when you recorded the audio.
When you have checked the aforementioned factors twice but the FonePaw Screen Recorder is still not functioning, send feedback to customer support and request technical assistance to resolve the issue.
Q. Fonepaw screen recorder is ideal for what kinds of users and organizations?
Ans. Small, mid, and enterprise size businesses. Best for freelancers, tutors, coaching classes, etc.
Q. What is the most effective Fonepaw Screen Recorder Alternative?
Ans. A Fonepaw screen recorder is a fantastic tool for capturing specific system screen clips, including gameplay, product reviews, and how-to videos. Despite having many useful features, it does not have some editing and recording tools that many seasoned users desire, such as video streaming. You should try Wondershare DemoCreator in this situation, in my opinion.
You can record screen activity, webcam, microphone, and system sound simultaneously with this all-in-one screen recorder and video editing software for Windows and Mac users. Additionally, you can use this tool to edit movies using a variety of templates and resources, such as cartoons, decals, video openers, and annotations, to enhance the appeal and quality of your videos.
Q. If a Customer Uses Fonepaw, Can They Get Technical Support?
Ans. Certainly, there is! If you experience any operational problems with the product, whether you are using the registered software or the trial version, you can always contact them and submit your concerns; their support staff will respond to you within 24 hours on working days or 48 hours on weekends.
Q. Is There a "Try Before You Buy" Service Offered by Fonepaw?
Ans. Yes.  Before purchasing any FonePaw product, you can test it out to see if this software suits your needs. A free version of the FonePaw software with constrained features is available. You must have a license code if you want to use this software. You will then promptly and immediately receive the Registration Code via email.