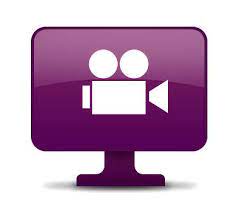 FlashBack Express: Features, Price & Best Alternatives
Introduction
Robust yet seamless to use, is it possible to get such a combination? With FlashBack Express, everyone can. Whether it comes to capturing your screen or creating engaging video, with FlashBack's editing suite, everything is possible.
I know with so many options available, anyone can get confused. Just like you, I also got confused. But I finally decided to give it a shot. I'm so glad that I did that.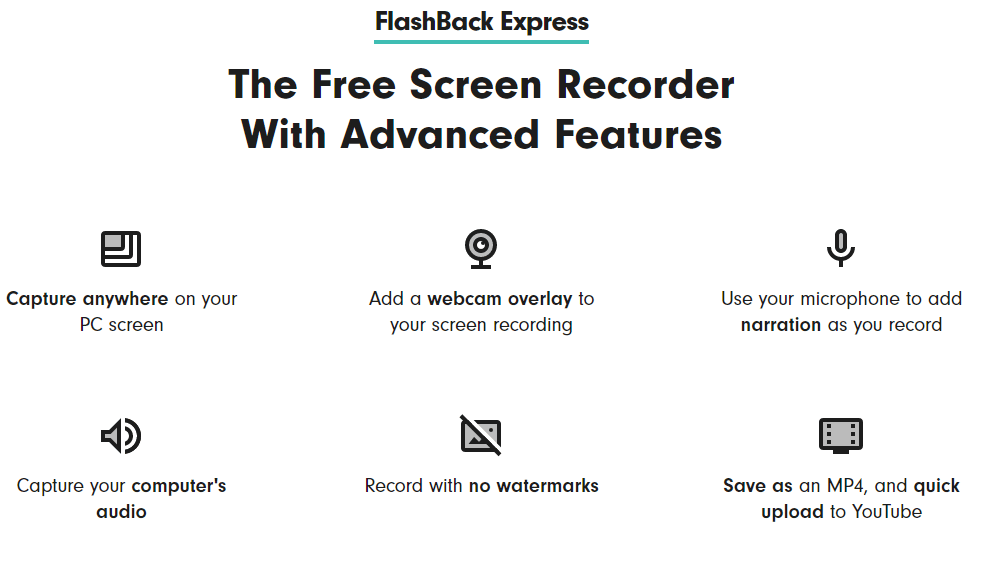 The most exciting thing about FlashBack Express is its streamlined interface and easily adjustable settings.
Using a FlashBack Express was the ultimate experience. Later, I also switched to FlashBack Pro; I'll talk about this in the end.
Now, let's uncover everything related to FlashBack Express to give you a clear crystal picture.
Features
– Recording 
FlashBack knows the wants of today's generation, especially after the pandemic; everything has changed. With more online meetings and coaching, it becomes significant to take notes. Still, sometimes, due to workload or something else, we just forget about it.
In such situations, having screen recording software like Flashback Express Recorder is like icing on the cake. With the help of this software, you can record your screen while having meetings, tutorials, etc.
Along with these, it also helps you record webcams and sounds. Don't you think this is what you need?
– Trimming
Suppose you have recorded a YouTube video and you want to edit it in your way. For this, you need a trimmer that helps you trim the video or audio the way you thought of.
As I mentioned earlier, you just think, and FlashBack will grant your wish. This screen recorder has a trimming feature that helps you trim footage, videos, and audio and add a magnificent effect to it.
If you think of creating YouTube Shots, this feature will definitely be worth your attention.
– Multiple Elements
It is my personal favorite feature as it allows me to beautifully decorate my recordings the way I want. Personally, I love to use elements to make recordings clearer for me.
You can enhance your recording using FlashBack Express's multiple elements like captions, arrows, images, etc.
This feature will help you a lot in case you have recorded a clip having unclear audio by adding captions to it. This way, you do not have to remember unclear words.
It personally helps me when I talk with some overseas clients as they sometimes slowly pronounce the words. This is where I use the Caption feature.
– Include Annotations & Note
If you want to add your opinion on any video or audio, you can freely do this with FlashBack Express. Along with this, you can add your favorite music or note to make the video more appealing.
– No Watermark
Some people do not want watermarks on their work (just like me). If you are looking for such software, FlashBack Express is a perfect choice. This software respects your hard work and gives you complete credit. In short, with FlashBack, you'll not get any sort of watermark.
– Save As Format
Here, you can use the MP4 as a saving format (with FlashBack pro, you'll get more). You can quickly upload it to your favorite platform – none other than YouTube.
Such a straightforward process is hard to find in any other software. With this, you can imagine what the output will be. Obviously, it is no more than a miracle.
Pros
1. Free Software
Don't be surprised! It's true. From the time you are reading this, you must think it is a paid one, but it is actually free software. Also, You can access all the above mentioned features if you have a free version of FlashBack Express.
2. Supports Recording In HD
It allows you to record the screen in HD without any limit, with no watermark. The recording quality is better than the paid recorders, actually. You can not ask for more!
3. Seamless To Use
This is the most fascinating advantage of this software. Anyone can use and set up this with basic knowledge. If you are a beginner, just go with this software.
4. Requires Less Storage
If you have a recording of 30 min, it will nearly take between 27 MB to 30 MB of space, offering high-end quality.
5. Export Video Options
It is less likely to get in any other software, but FlashBack Express is always thinking ahead. You can export videos in MP4 format. However, with FlashBack Pro, you'll get many formats. Don't believe it? Try it by yourself.
Cons
1. Supports Only MP4 Format
This is where you may feel disappointed. Once the recording is completed, you can choose the compress and convert setting and convert it into the MP4 format. It supports only MP4 format. There should be a standard video format.
You can use the .fbr format but require a FlashBack Express player to open it.
2. Few Features
I can not say this is a con as the platform is free, and in a free version, you are getting more than enough than any other paid software.
3. Supports Windows Only
It only works on the Windows operating system. However, it supports popular browsers, including Chrome, Mozilla Firefox, and Internet Explorer.
FlashBack Express Pricing
Undoubtedly, FlashBack Express Recorder is free to use. But if you want more features like me, you can switch to FlashBack Pro. It has everything that FlashBack Express offers; along with this, you'll get pro features with a pro pack. Now, the choice is yours.
The best part is that you can also try the pro version for free. So, try it for free first and then decide.
Let me talk about those extra features you'll get here;
Lifetime license
30-day refund guarantee
No watermarks
Free tech support
Secure payments
One-time payment
You can add text, images, and sounds to your video, download it into any format you want, and apply video effects. Pay a small amount and you can get all these extra features for a lifetime.
You can have the FlashBack pro for the below price;
1-PC license – $49
2-PC license – $74 (usually, it will cost you $99, but at the moment, they are offering a 25% discount)
For more customized options, contact them and grab the best deal.
How To Use FlashBack Express?
FlashBack is a gem when it comes to creating online tutorials, demos, screencasts, and whatnot. It offers a complete editing suite to turn your draft video into a masterpiece.
Do you not know how to use it? It's not that hard. Simply follow the below-mentioned steps.
Step 1 – How To Start With FlashBack Express
This software provides you with different recording options, such as an entire screen, a particular portion of the screen, or an active Window, so you have to pick the option according to your requirement.
After picking the recording option, it's time to select the audio input device. Further, if you want to add facecam while screencast, you must enable webcam recording.
Step 2 – Choose The Screen Area You Want To Record
In the first step, you have set your preferences; now, it's time to start recording. Before recording, click on the on-screen dialogue box and make the desired changes. After this, choose the area you want to record.
The time you start the recording, simultaneously, the countdown will begin. When you stop it, the countdown will also stop. The countdown shows you the recording is On.
Step 3 – Halt And Wind Up The Recording At Any Moment
Obviously, you need to halt and wind up the recording after a certain time. So, FlashBack gives you complete control of the recording you are doing. Below are the methods for halting or winding up the recording:
First Method – Search for the FlashBack Express icon in the system tray; once you see it, double-click on it. Another window will pop up where you get two options: pause and stop. Select the option you want to implement.
Second Method – It is a straightforward method. Just use Shift+Ctrl+S, and you wind up the recording. Or Go to the system tray menu and end the recording session.
Step 4 – Final Step – Save Video Or Upload It To The YouTube
Once done with the recording, you can either export it to the PC or upload it to YouTube. Let's see them one by one.
Quick Export 
Save the video to your PC in MP4 format without any watermark with the Quick Export option. You'll get the MP4 format by default in the free version. If you want to explore more formats, investing in the FlashBack Pro will not do any harm to your pocket (I'll talk about this soon).
In the paid version, you can save the video in any format. You can save your video in formats like MP4, Flash, MOV, EXE, and GIF. The choice is yours.
Upload To YouTube
It gives a direct uploading option to YouTube. So, if you are a content creator on YouTube, it will be the perfect match for you. However, you can share the video on other platforms as well.
Why I Choose FlashBack Express?
At the beginning of the article, I talked about how so many options can confuse a person, and I was no exception.
Like you, I was also searching for the best yet free screen recorder as I did not have much money then. However, most software claimed it was free, but in reality, they were not; that frustrated me a lot.
But one day, my friend told me about FlashBack Express, and I tried this screen recording software. I am too impressed with all its features, quality, easy-to-use interface, and so many other things.
In short, if you are looking for a free screen recorder, nothing is better than a FlashBack Express recorder.
You only have to go to the FlashBack Express Download and start using it for free.
However, after some time, I switched to the pro version as FlashBack Express only supports MP4 Format (which is really good in the free version), and in the pro version, you get many options. Plus, it is affordable, and you only need to invest once.
So, this is my story of having no money to become a successful content creator on YouTube because of FlashBack Express.
If someone asks me to give up on FlashBack Express, the first question I'll ask them is, do you have any better option than this?
Conclusion
Too much information to digest. Hope you have got my point and loved the information I shared with you. All the points covered in the review article are my personal opinion.
Before coming to any conclusion, use this software at once and then share your opinion.
To make your work easier, I've covered almost every point, from its features, pros, cons, working, uses, and pricing to reasons for selecting FlashBack Express.
Check all the points with attention to detail, and feel free to comment in case you have any doubts.
FAQs
Q. Does FlashBack have a recording time limit?
Ans – As per my experience, FlashBack has no time limit on screen, webcam, or sound recording.
Q. Is FlashBack Express free for a lifetime?
Ans – Yes, this screen recording software is free to use until the time you want. If you are happy with this software, you can use it free for a lifetime. If you want more features, I recommend you switch to the FlashBack Pro, which is relatively inexpensive.
Q. What are the other alternatives for FlashBack Express?
Ans – Vyond, Loom, Prezi, CloudApp, Vidyard, and Camtasia.
Q. Can FlashBack Express record games? 
Ans – Not with this software, but you can use FBX to record games, Blueberry's software. It allows you to capture games in HD quality.
Q. How to uninstall FlashBack Express?
Ans – The most straightforward method to uninstall the FlashBack Express is via Apps & Features / Programs and Features.
Follow the below steps:
Click on the start menu and type "Apps & Features"
Now, search for the FlashBack Express in the list. Once you get it, click on the uninstall, and you are done.
Q. Who is the founder of FlashBack Express?
Ans – The most famous brand, "Blueberry", is the founder of FlashBack Express, formerly known as BB FlashBack.
Q. Are FlashBack Express and FlashBack Pro different?
Ans – It is and it is not. Because if you select FlashBack Express, it is entirely free software, and for FlashBack pro, you have to pay a one-time fee which is highly affordable. In short, both are the same brand.