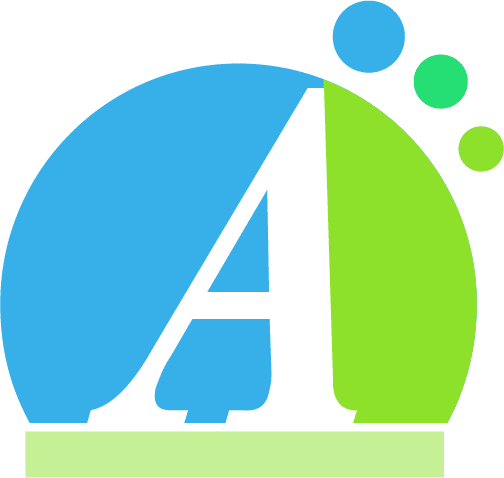 Apowersoft Review: Features, Pros, Price & Best Alternatives
Introduction
This is the right place to stick in if you're also looking for an in-depth Apowersoft review, precisely, the Apowersoft screen recorder review, so that you can have a better decision at the end!
Firstly, Apowersoft is a whole company that provides various products or solutions. And the Apowersoft screen recorder is one of those with multiple aspects we'll see below. Now, why do you need a screen recorder?
I guess the answer to this question is self-explanatory when everything is digital, and you just want to be a part of it in some form, right? You consume content all day long, and it would become quite hectic to preserve or learn all this content as handy as possible.
Well, it's no longer the case when tools like screen recorders come into the mainstream. With these tools, you will now have a copy of online videos, songs, soundtracks, or even live web streams.
Another major use case of screen capturing software is to explain your problems or teach others, which means it's great for tutorials or giving a limpid cue to your customer care provider regarding any particular digital issue.
Moreover, I can give you a few more reasons for how beneficial a screen recorder can be for your business! There's no dearth to create breathtaking tutorials with these tools, as an array of great editing features waits for you just to hang out.
Following the list, this software will help improve your communication with clients and prospects and help you optimize your screen more professionally.
I know it's a lot to process at once regarding the benefits, so I'm winding up the basic intro here to proceed with our subject focus on what's in there for the Apowersoft below!
What is Apowersoft?
Apowersoft is a brand led by Wangxu Technology. This enterprise is established in Hong Kong and has worked well in the market since 2010. It aims to offer its users beginner-friendly yet innovative software solutions worldwide.
You will see a variety of products or solutions the company offers, as mentioned on its official website. It provides multimedia, mobile-centric, utility, and online software solutions.

And it's a long list even to name each of their products or solutions; however, I'll mention some, such as a scanner, live streaming tool, video converter, watermark remover, iOS data recovery, audio recorder, PDF editor, more.
Most of the Apowersoft software solutions can boost and refine your final content. And tools like the Apowersoft screen recorder could be handy, especially when creating your products or working with a similar firm.
The company currently serves more than 800,000 daily active users. And it also has a business partner program, or Apowersoft reseller program, which is worth considering, if you're looking for one!
What is ApowerREC?
ApowerREC is a screen recorder from Apowersoft. If you explore the Utility software solutions of Apowersoft, there are around three, including the paid versions for screen recording.
Firstly, there's a free version of Record All Screen, and the list follows with paid or pro versions of Screen Recorder Pro and Screen Capture Pro.
Let's do a quick intro here, as we'll discuss their respective features in the sections below! The free version of the Apowersoft screen recorder comes with the potential to do various tasks and is compatible with Windows, Mac, Android, and iOS versions.
There are facilities to record screens, webcam, and audio, add annotations and edit a bit within the final video here and there. And these features are amplified in the Apowersoft Pro versions. For instance, you will have various editing modes, support for different video formats, editing screencasting in real-time, and more.
Then, you will have a professional image editor, flexible schedule settings, and more in the Apowersoft Screen Capture Pro version. I have used all three versions of the Apowersoft screen recorder to make an informed decision.
Nonetheless, there isn't much difference in both its pro versions. Thus, I'll limit this review to Apowersoft Screen Recorder Pro to avoid lengthy readings.
Key Features Of Apowersoft Screen Recorder
Let's now dive into the critical features of the Apowersoft screen recorder one by one as per their different versions!
#1. Record All Screen For Free
Apowersoft has a free online screen recorder, which is easy to use with just a click of a button. Since it's a free version, it didn't allow me to explore the tool to its best capabilities, yet I find its following critical features the amazing ones!
#2. Simple Screen Recording
Recording of the entire screen with each activity displayed. It also helped me record webcams with or without a screen. So, whether it's a video stream or any Zoom call, you have this tool ready!
#3. Record Audio With Two Options
You have two options to record audio with Apowersoft. So, you can go either way by recording internal system audio or recording an audio clip with the microphone.
#4. It Edits Videos, Too!
You can do real-time editing work while you're screen recording your activities. So, you have the option to add lines, text, or arrows as annotations.
Moreover, you can edit the video length and add a watermark after you're done recording the screen and share it right away on the provided social media handles.
Overall, I find the user interface of the Apowersoft free version quite beginner-friendly. It's clutter-free and an ideal tool, especially when you're not a seasoned recorder.
However, there isn't a matchup of advanced screen recording features, just in case you're looking for them. Even while I was exporting, there weren't many compatibility options. Also, you don't have the option to upload the final output directly on Google Cloud, but they have another RecCloud.
#5. Pro Version Of Screen Recorder
Apowersoft Screen Recorder Pro is the premium version, as the name says! It also comes with a more fancy official page than its free version. But is it worth it? Let's review without any further ado!
#6. Impressive Pricing Deal
I recall it's impressive because the tab says, 'Buy 1 Get 1 Free'. However, this offer will end after around 10 hours of writing this post. But it keeps coming back, so make sure you recheck it!
The pricing deal is divided into two categories, i.e., Lifetime and Yearly.
Lifetime Pricing: $69.95
Yearly Pricing: $39.95
The company seems to give full support to its paid users in terms of a money-back guarantee, complete payment security, free future updates, and friendly customer support regarding pricing for students or volume pricing.
But, my experience was not that good with its customer support. I contacted them for money back as I wanted to switch to the free version 2 hours after the purchase. They received my concern, but the refund wasn't processed quickly, and it could take more than two weeks.
#7. Provides Four Custom Recording Modes
You can enjoy the four screen recording custom modes, namely the entire screen, custom area, around the mouse, and select window.
So, this is one premium feature above its free version, where recording modes are pretty thoughtful, especially if you're a seasoned recorder or don't want to record the entire screen.
#8. Records Audio in Sync
Apowersoft free version either records audio on the screen, or you can use a microphone to record external audio. It doesn't support both things simultaneously, which the premium version does!
It can simultaneously record the microphone sound and the internal system audio. Thus, it does a fantastic job, especially for gamers, as they constantly look for such kinds of software.
#9. Records Various Webcam Videos
It can integrate well with various webcams to record live videos, such as Zoom, MSN, Skype, and more. And, Apowersoft is good in terms of sharing purposes. After recording, the file is automatically saved in WMV format to be shared easily.
#10. Multiple Video Export Formats
With the accessible version of Apowersoft, you're only available with two or three video formats, but you have multiple video export formats available in Apowersoft screen recorder pro.
These different formats include MP4, WMV, AVI, and MOV. MKV, FLV, VOB, MPEG, and WEBM. So, multiple formats also come in handy when you have to share the video right away or export it with other portable devices.
#11. Real-Time Screencast Editing
The pro version is equipped with two editors for real-time editing of the screencast. However, you can also touch up the recorded video afterward. A real-time screencast editor is also there in the free version but with limited features.
And this premium facility also consists of a professional video editor with more comprehensive features like merge, trim, watermark, visual effects, etc.
#12. Offers Scheduled Recording Facility
It also contains a considerate scheduled task program to start recording at your customized duration. However, I find it more useful for daily users of such tools.
And, this feature is useful as a spy too! Let's suppose you want to monitor the activity of your kids on screen, this feature could help with that task.
#13. Includes Video Converter
It has an inbuilt video converter to do conversion tasks after you're done recording. Apowersoft screen recorder pro can convert to various formats such as AVI, 3GP, MP4, FLV, MKV, SWF, MPEG, and more. There are also popular design formats for Apple, Sony, or Android devices.
#14. Impressive Upload Options
As mentioned earlier, Apowersoft is quite superb in terms of offering multiple sharing options. After you're done recording or have saved the video, you can readily share it among different social media handles.
Despite this, there's a facility to upload recorded videos to a person or company's web server, and you can also share your video online by uploading them to showmore.com. This video sharing and hosting platform offers 10GB of free storage.
Overall, the user experience is customizable within the Pro version of Apowersoft. Even though audio and video recordings in their final output sometimes aren't in sync, the issue may not be a constant concern. You can get out of this with the help of their friendly customer support, specially provided to premium users.
Pros
Great list of features is provided in the pro version
Multiple export formats
Option of PIP and video-in-video recording
Extremely user-friendly
Easy learning curve
Cons
Not friendly customer service unless you're a paid user
May suffer audio and video sync issues
Application may crash on Mac sometimes
Conclusion
Apowersoft Screen Recorder has both free and pro versions. This software is more helpful for teachers and bloggers. Also, there's less to no learning curve involved. This tool could be highly valuable for season creators with multiple recording modes in the premium version. And there's more to explore in the Apowersoft Screen Capture Pro. So, check that out too!
FAQs
Q. How to Use an Apowersoft Screen Recorder for Free?
You can visit this link to use Apowersoft Screen Recorder for free.
Q. What's Included in Apowersoft Screen Recorder Pro & How to Use it?
Multiple recording modes, real-time screencast editing with various options, different upload facilities, a video converter, and multiple export options are provided in Apowersoft screen recorder pro, which is not there in its free version. You can get its premium version here by clicking the Buy 1 Get 1 Free tab.
Q. How to Use an Apowersoft iPhone Recorder?
You can either launch online or download the Apowersoft iPhone recorder here.
Q. How to Use an Apowersoft iPad Recorder?
You can either launch online or download the Apowersoft iPad recorder here.
Q. Is the Apowersoft recorder safe?
Yes, the Apowersoft screen recorder is legit and safe without malware.
Q. Can I record a zoom meeting without permission in Apowersoft?
You can use the Apowersoft screen recorder to record a zoom meeting without permission.
Q. Can screen recording be tracked?
Yes, websites can detect screen recordings through plugins or extensions on browsers. However, screen recording may not be detected using a program separate from the browser.