Introduction
Well, the next fifteen minutes of reading this blog will provide you with all complete information on this All-in-One Instagram Helping App – Inflact.
Today, the internet is the perfect choice for many marketers when it comes to marketing strategies, business expansions, and collecting customers. And everyone knows that social media marketing strategies have taken businesses to another level.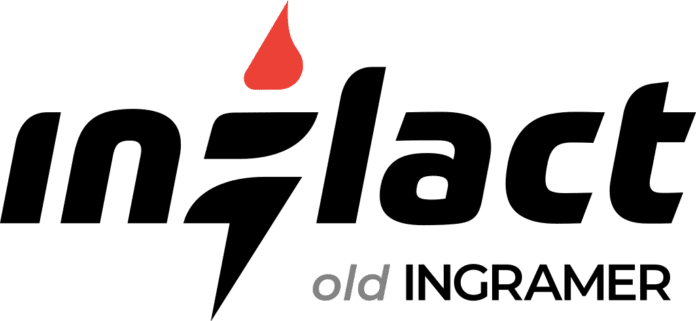 If you look at the world of social media, Instagram is a famous social media app for sharing photos, videos, and stories. This is a great place to start marketing and get customers, and it is one of those right places where you can reach the right people in no time.
However, connecting the right people at the right time becomes tough on Instagram too. As a result, you can contact companies to have an option like Inflact, a famous marketing toolkit for Instagram.
It will help you with a few robust features like CRM, post scheduling, profile analysis, growth analytics, and many others.
However, you need some followers on Instagram to appeal to them for your products or services. And, don't ignore that because you can turn your followers into satisfied customers. So, before we move further, please understand the importance of followers on Instagram.
What is The Importance Of Instagram Followers?
Don't be so shocked. Do you know these followers play an essential role in your marketing strategies?
Let me give you an example of mine. Despite being a business owner, I love to explore each corner of the world. So, on Instagram, I had two options when looking for profiles of traveling places.
Be I follow a profile with only thousands of followers or go with another one that gained more than 48k followers. You won't believe it, but it takes less than a minute to decide where I should go. And that's the impact of followers on Instagram profiles.
Similarly, if you provide a service or products related to fashion, sports, health, or any other, you have to increase your followers on Instagram and turn them into satisfied customers. Fortunately, with Inflact, you can all manage this with ease.
What is Inflact?
This is not just an app; you can expect a lot.  If you want to grow your business, you can use this fantastic marketing tool that claims to give you good services, including free likes.
It is a trusted toolkit by over 15,000 individuals, influencers, and businesses to get customers. That means they are working on automating your regular tasks that involve direct messaging, liking, scheduling posts to upload on a specific date, and much more.

Don't you think it's good for your business?
Of course, it is! The best part is that it doesn't make fake promises. Once they offer any service, they will stick to it until you change the plan or get bored using it. Also, there is no doubt that they work efficiently to change your Instagram profile look and add something different, which means your Instagram account will hit differently within a year or two.
Furthermore, when it comes to reaching the next level within a year or two, there's no doubt you will get many followers during this time.
In the end, I would like to add that when you get a tool like Inflact, you don't have to worry about anything because it works fluently for you and your Instagram profile. That's not enough yet! There's something more you should know.
What is The Use of Inflact?
Don't worry! It is safe to use this app! It will help you get likes, collect followers, and much more. It does not go against Instagram and works successfully for you; you will see the difference within some days.
But still, you have to create some effective promotions to attract your targeted audiences. Further, It will help you with their three promotional strategies: location, username, and hashtags.
I experienced the AI technology of this app, which is used for targeting. It allows you to use your audiences' hashtags, locations, and usernames. Also, you can choose which areas, usernames, and hashtags should not target.
It will find out and inform you about the targets that do not have high efficiency within a week or two. It helps you make changes accordingly. Further, they notify you in advance if there may be a delay in promotion for about a few hours when you make changes. This time is required only once to rearrange all the changes and work accordingly.
It starts with studying the behavior of an actual individual through your activities. Also, it offers a few night pause and breaks sections that help Inflact work with Instagram effortlessly. However, it would be better if you set the actual timezone of your country into account for a better experience.
On top of that, it provides a Live Activity function that informs about the actions and the system's time. And make changes on Instagram manually when the account is vacant.
That's how it works for you.
Inflact's Exciting Features
Being an Instagram marketing toolkit, It has a lot to offer. I wondered how a marketing toolkit could provide so much. I am sure that you will also be amazed when you see the following features.
1. Likes
You know how getting many likes on a post or a video feels. This will not only increase your confidence to post something unique but also boost your profile at the same time. Don't you agree?
This app does the same. It likes profile posts according to locations, hashtags, and usernames on behalf of you. So, when one notices your likes, the person immediately checks your profile. Once he gets what he likes, he will start following you, increasing your follower list.
2. Hashtags
Don't you feel that finding a hashtag to increase your Instagram reach is time-consuming and boring? I think it is! However, with Inflact, you can get a hashtag generator that helps to find out the best suggestion to make your hashtags.
There is nothing more you have to do than enter a keyword you want a hashtag for, and it will open up the doors of suitable hashtags you can use for your posts.
3. Following
Who does not like to increase their followers? This feature works similarly to the automatic likes we have stated above. It will follow a few profiles according to your tastes. Today people love to get a follow back from the people they follow. And that;'s a better way to get followers than likes.
4. Messaging
With Inflact, you can directly message someone's posts to get followers to your profile. These messages are prepared automatically, but you can customize them according to the posts, targets, and other factors.
5. Smart Unfollow
Do you want to reach many clients with your brands? This is what you need! You can start following profiles, and after some time, you can stop following those who are not following you. However, Inflcat will set limits to unfollow profiles related to timeframes and engagement.
6. Analytics
Having an eye on the activities on your account is a blessing. Thus, when your Inflact account updates you about the same, it also includes the gain in follower lists and likes.
7. IG Content Downloader
Sometimes you like the posts or stories posted by someone else. So, you want to save them or download them. Am I correct? At this time, you can rely on this tool.
It provides only one click to do the same, saving your efforts and time. It also offers a video and profile downloader to do the same.
Despite the above features, you can rely on Inflact for features like IG search, analyzer, trending hashtags, and much more.
Pros
Full automation
Excellent customer support
Easy to connect
Secure and safe
Easy to make growth with Inflact
Review from real audiences
Cons
Pricing & Plans
Inflact offers three plans to clients, but the best thing is that you can get a discount by choosing customizable plans.
The Basic Plan at only $72 per month
The Advanced Plan at only $65 per month
The Pro Plan is only $56 per month.
All these plans come with great features, and you can change your plan anytime. Apart from that, you can use a Pro plan for only $3 for seven days.
How To Use Inflact?
It's a blessing that you can take your business online and get your loyal customers through increasing reach. It helps you here with a lot of features. However, it is not worthwhile when you don't know how to use it properly. So, get ready and boost your strategies to reach audiences worldwide and show your business.
Let's see how to set up this tool to make it ready to use for many interesting tasks from the following.
First, create a promotional account to get started.
VPN plays an important role here. So, it's better if you activate the VPN.
The third step is simple and quick. You must see your opponents and check what they are doing. Once you are done, try to figure out at least 50 usernames you can connect with on your profile like a pro.
After that, the main thing comes here. You have to search for 50 hashtags your audiences are using. These hashtags will work for you as a keyword and help to get followers instantly.
Lastly, you can target the audience in one place for your promotions.
This way, you can use Inflact and easily get audiences from all over the world.
Conclusion
That's it!
Here, we are on the last part of this blog. So, at the end of the blog, I would like to add that Inflact can give you many effective results.
In my experience, it was excellent to work with this tool. It is a simple yet powerful tool to grow your business on Instagram within a specific time. Although it seems like a simple tool, you cannot judge a book by its cover.
Their helpful features like analytics, smart unfollow, and others work tremendously for you. Also, features like scheduling and direct messaging are one of the best reasons to choose this.
I think you can rely on this tool for the growth of your organization on Instagram, and it is a safe tool that works for you according to your desires. Lastly, let me end this by saying the customer service is remarkable.
So, it will be a great option to pick this tool as your growth tool for Instagram, in my opinion. Below, I've mentioned a few queries; you can also leave a comment if you have another one.
Related FAQs
Q. Is Inflact Safe?
It is a fantastic marketing toolkit you can use with Instagram. Thus, whether you run a fashion or beauty products account on Instagram, it will help you boost your account through automatic services.
Q. How To Start With Inflact?
With many features and processes, you may have felt that it's hard to start with Inflact. But that's not the truth! You must go to the official website, select the plans, and enter a few essential details to start. Once familiar with that, you can explore the other features like filter application and tracking your growth. Isn't that a cakewalk?
Q. Does It Offer A Free Trial? 
No! It does not provide any free trial service. You must choose a plan and features to experience this excellent marketing toolkit.
Q. Can You Add A New Account Instead Of The One You Are Using?
Yes! First, you have to open up the Account, and then you can add another one. A few regular steps you have to follow to add the Account. First, go to Settings, choose the Account option, and then Add Account. That's all!
Q. What Payment Types are Accepted by Inflact? 
It accepts two payment methods either you can use PayPal or Credit Card. So, if you want to work on this app, you must choose a plan and pay through PayPal or Credit Card when you start the registration process. I suggest taking an extensive period of promotion time to get the benefits of heavy discounts.
Q. Who Can Use Inflact?
It is helpful to all the marketing-related people out there. Also, due to its many features, it has become the choice of many freelancers. Thus, I can say that marketers mainly use, small organizations, influencers, and freelancers to grow their businesses.
Q. Can We Use Kicksta Over Inflact? 
You can use Kicksta for Instagram to get some natural followers. Conversely, It helps reach your audience and update them about your products with many tools. So, if you ask me, I would say it depends on you. I mean here that a few will go with Kicksta for their features, even if they have found some cons.
Q. Can We Rely On The Support Team Of This App?
Whether you are a novice or experienced, when you need help, you can contact the team immediately, and they are ready to help you. You can experience better service 24/7 from them without any doubt.