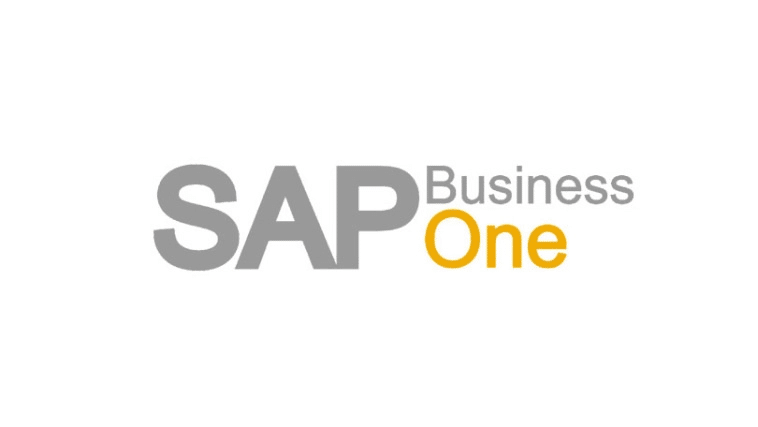 10 Best
SAP Business One

Business Management Software Alternatives
SAP Business One is a very popular business management software that is specially designed to manage growing small businesses. As it is an ERP solution, SAP B1 strives to provide features like financial management, sales & customers, purchasing & inventory control, analysis, and reporting.
By rounding up the functions under one software, you can access real-time information to make the informed decisions fast. SAP B1 gives a proven and scalable solution that is tested and trusted and available on-premise and in the amazon web services cloud.
SAP Business One has the ability to leverage your information to maximize efficiency, reach new clients, and drive noticeable profit growth. Key features of any ERP software are integrated to provide clear visibility of your entire business process.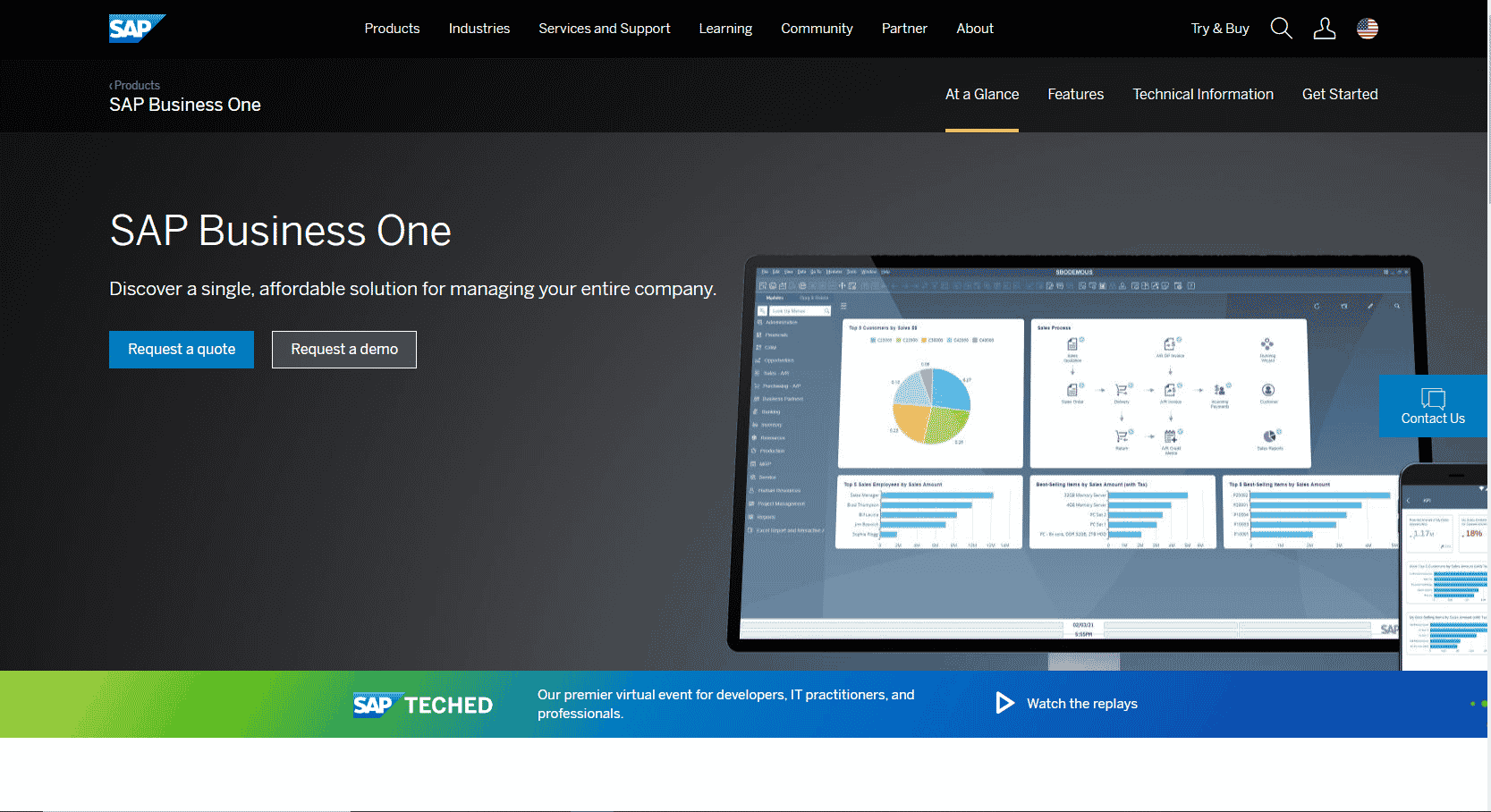 Features:
Financial Track
Improves margins to reduce errors and drives more profit

Automatic accounting fundamental process

Track cash flows, assets, project costs, budget

Process reconciliation of bank statements and payments

Create a standard customized report for analysis

Oversees overall sales report and watches customers' behavior
Sales and Customer Services
Keeps watch on sales activities and trace the opportunities to lead the activities

Create and manage market activities to analyze the same

Keeps all the customer's data in one place by synchronizing and managing in Microsoft Outlook

Manage your service agreements and warranty periods

Sales data can be managed and shift to any device
Inventory and Purchase
Manages complete Purchase to optimizes purchase practice and cost control

Streamlines the process of procurement that includes a request to requisition, purchase order, receipt creation, and manage returns

For warehouse, synchronizes goods receipts and inventory levels to plan out the purchase with ease

Gives you the complete overview and integrated report with real-time data with various reports on your desktop or mobile device
Business Reporting and Intelligence
Generate timely and accurate integrated reports based on real-time data

Make your business interactive by integrating SAP B1 with Microsoft Excel functions

Get an insight into your business through drag & relate and drill down data, by using search assistance and alters based on workflow

Design your dashboard and report intuitively and interactively so it can answer your press questions.

Access overall information fast and evaluate with dynamic analytics in real-time
Advantages:
Manages your business at a low cost

Maintains the customer and internal relation smoothly to work faster

Takes overall control over your business

Access the process and informs immediately for critical situation

Secure your business goals and profits

Gives a single view of the business with a flexible, powerful, modular, and simple interface
Disadvantages:
Lack of flexibility regarding customization

Buggy when customized poorly

Wide options make newbies confused

Takes time and expertise to install the software

Requires the third party for the payrolls

HR module has limited functions
Pricing:
SAP offers a free trial and then you can buy the programs as per your needs. The common plan of sap for small business software includes implementation costs, licensing costs, maintenance costs, and training costs for key and end-users.
SAP Business One license costs
Professional User costs €2700

Limited User costs €1400

Starter Package User includes up to 5 users at €1140

Professional User Cloud license

costs €91 per month

Limited User Cloud license costs €47 per month
Conclusion:
If you need SAP for Small Businesses then you can surely go with SAP Business One. It helps you to grow your small business if it deploys correctly and if your team is trained properly you can make the most out of it. Takes over the control of your business and helps you to grow faster financially. You can try the software or see the demos of the same and decide if it fulfills your needs or not, if it does not then you can check out the SAP B1 Alternative on Alternatives Magazine.