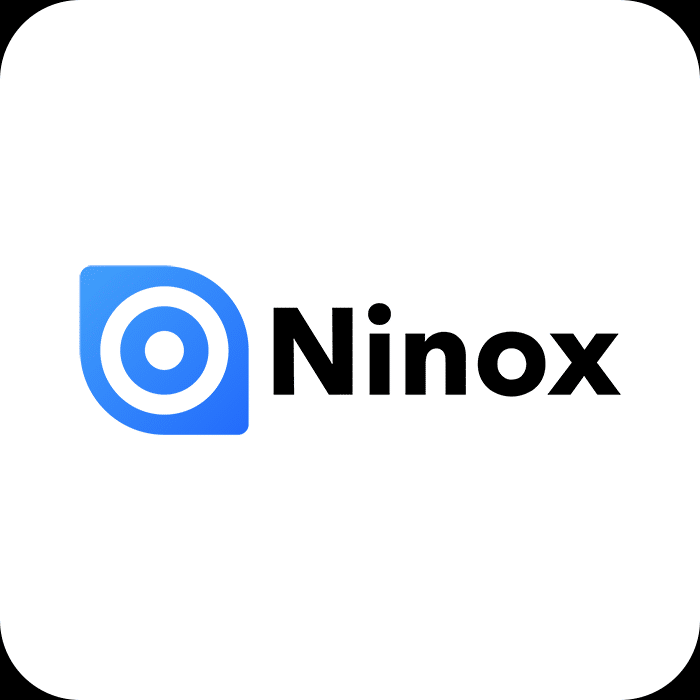 10 Best
Ninox

Business Management Software Alternatives
Ninox is a Cloud Database Management Software that allows you to sort your data easily as per your needs. It is a Database Software that easily runs on different digital platforms like Mac, iPhone, iPad, and Web browsers. Allows users to use features like built-in templates, scripting, and drag-and-drop formulas to connect multiple databases.
Ninox is features-packed Business Management Software with major functionality such as Customer Relationship Management, Real Estate Administration, Invoicing, Accounting, Inventory Management, Meeting Management, and many other modules that surely cuts down your administration time & budget. Users can create custom forms, fields, and triggers and calculation can be done using visual formula editor.
Collaborators can control the permission granted to each team member. Its real-time sync between devices allows them to work and access from multiple devices. Users can import data into bento files, CVS files, and can export data in Excel and CVS formats. Data can be visualized with the help of multiple chart types.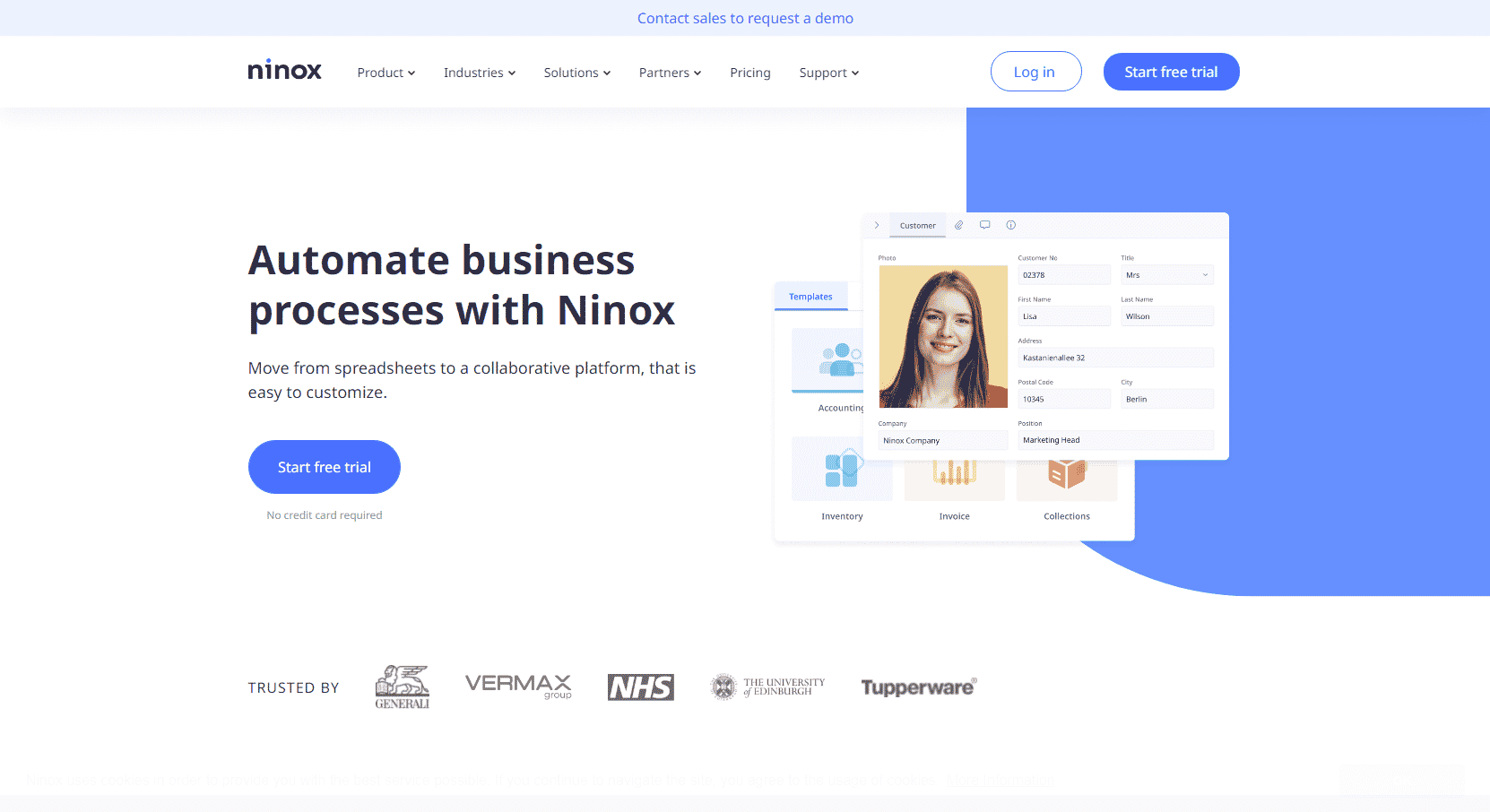 Features:
Easy to Build Custom Apps
Users can easily create customized forms, charts, and reports with the drag & drop feature.
Invite Team Members to Collaborate
Easy to communicate with your team without the overhead. It makes your work easy by providing all your data in a central, smart workspace.
Work Remotely
This app can work anytime, anywhere with any device with or without internet connectivity which does not stop you from working and passing the important information.
Easily Manage Workflow
Ninox allows you to view and organize anything according to your needs and expectations. Helps you to store, sort, filter, group, and visualize your data.
Visualize Data & Create Reports
You don't have to lift a finger to handle your bulky data, Ninox will do it without any effort. You can choose the type from Kanban, Gantt, Cards, and Diagrams to visualize your results.
Catchy Templates to Start
Finding the perfect visual for your business? You are at the right place, Ninox has a huge variety of customizable templates for a wide range of scenarios.
Pros:
Easy to input data from different sources without any data corruption

Cloud-based allows you to work easy and simple

Cost-effective compare to other alternatives

Saves time and helps you to approach high sales and more opportunities

Easy to set with a great support system

Newbies can set up the software easily
Cons:
Needs programming skills to customize well

Poor implementation of report designing

Buggy sometimes with templates

Needs tech-savvy to customize it well

Setting up Ninox without computer knowledge is a hectic task.
Pricing:
It offers a free trial with limited features to see whether it caters to your needs or not. If it does then you can choose the plan as per your needs from the offer below.
Individual Plans:
For pocket data security, it offers free service for iPhone and iPad.

For Mac, it has a one-time purchase offer at €34.99

Add on Nixon cloud is available at €10 per month with infinite features
Team Plans:
It offers a free trial for team plans with limited features

Collaborate with your team from anywhere with any device at €10 per month per user

For the enterprise plans, you can contact the website as they customize the plan as per your needs
Conclusion:
Ninox is business management software that helps you to match your workflow in real-time. It helps you to make user-friendly tools that streamline your different operations such as CRM, sales, ERP, HR & administration, and Projects. If it is not fitting in the box of your expectations you can find the Ninox Alternatives on Alternatives Magazine.