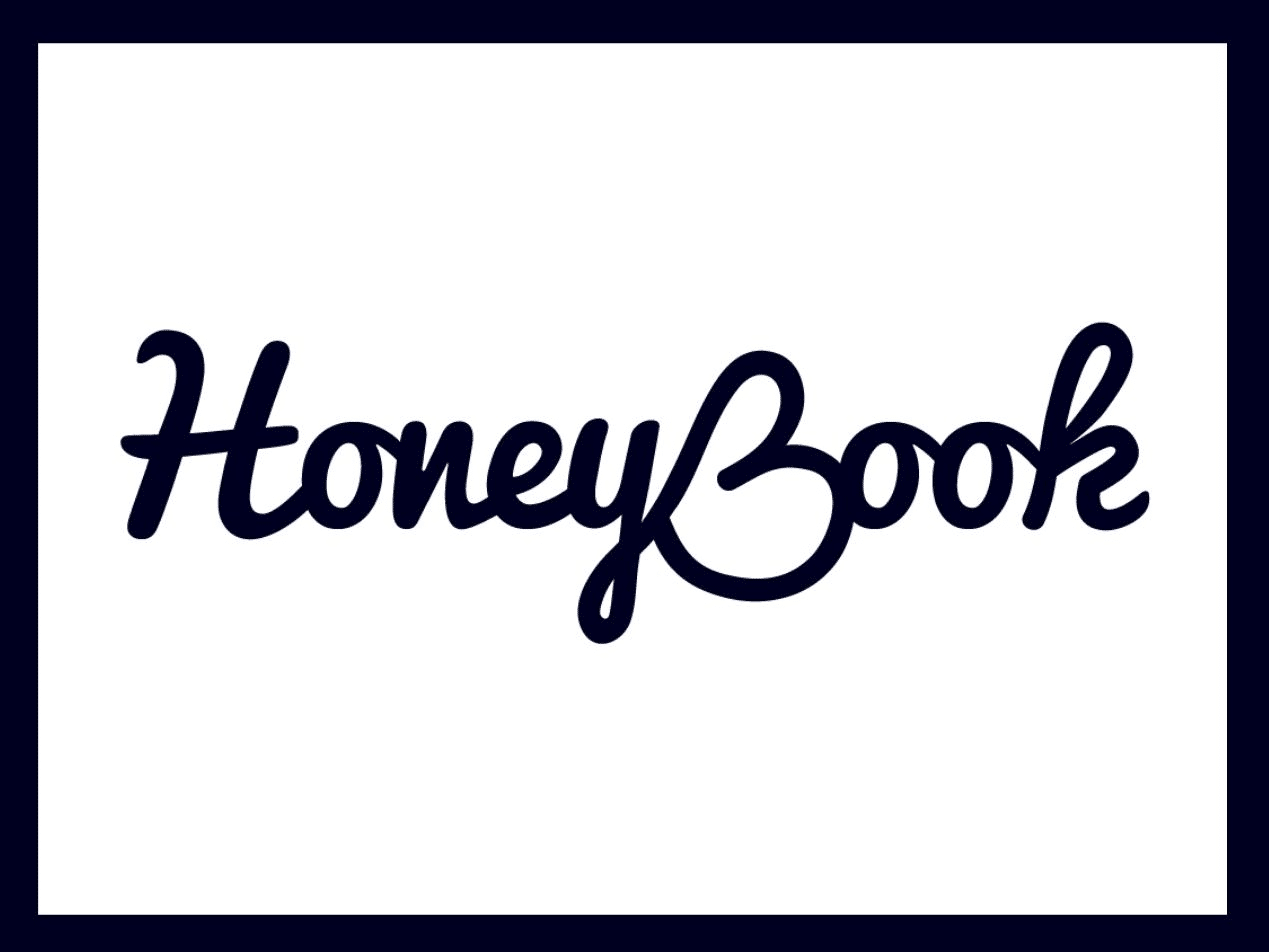 10 Best
HoneyBook

Business Management Software Alternatives
HoneyBook is a cloud-based Customer Relationship Solution for small businesses and freelancers that supports businesses to manage procedures of the business, from consultation to billing. The software enables the users to book customers, manage projects, send invoices, sign online contracts and manage payments.
HoneyBook helps to view and track various stages of a project with the help of task management functions. Users can sort and store the invoices, contracts, and other documents at a place. Users can respond to the automated appointment of the customers and can take the follow-ups using customizable templates and notifications.
To help the users with their workload, this software makes the work easy and sorted. HoneyBook allows creating reminders to be sent for the payment project according to their due dates. HoneyBook helps to sign the contracts digitally and facilitates secure online payment within the system. It can be easily integrated with third-party tools like Calendly, Google Calendar, Gmail, QuickBooks, Zapier, and many more to create a flawless workflow and to synchronize the data.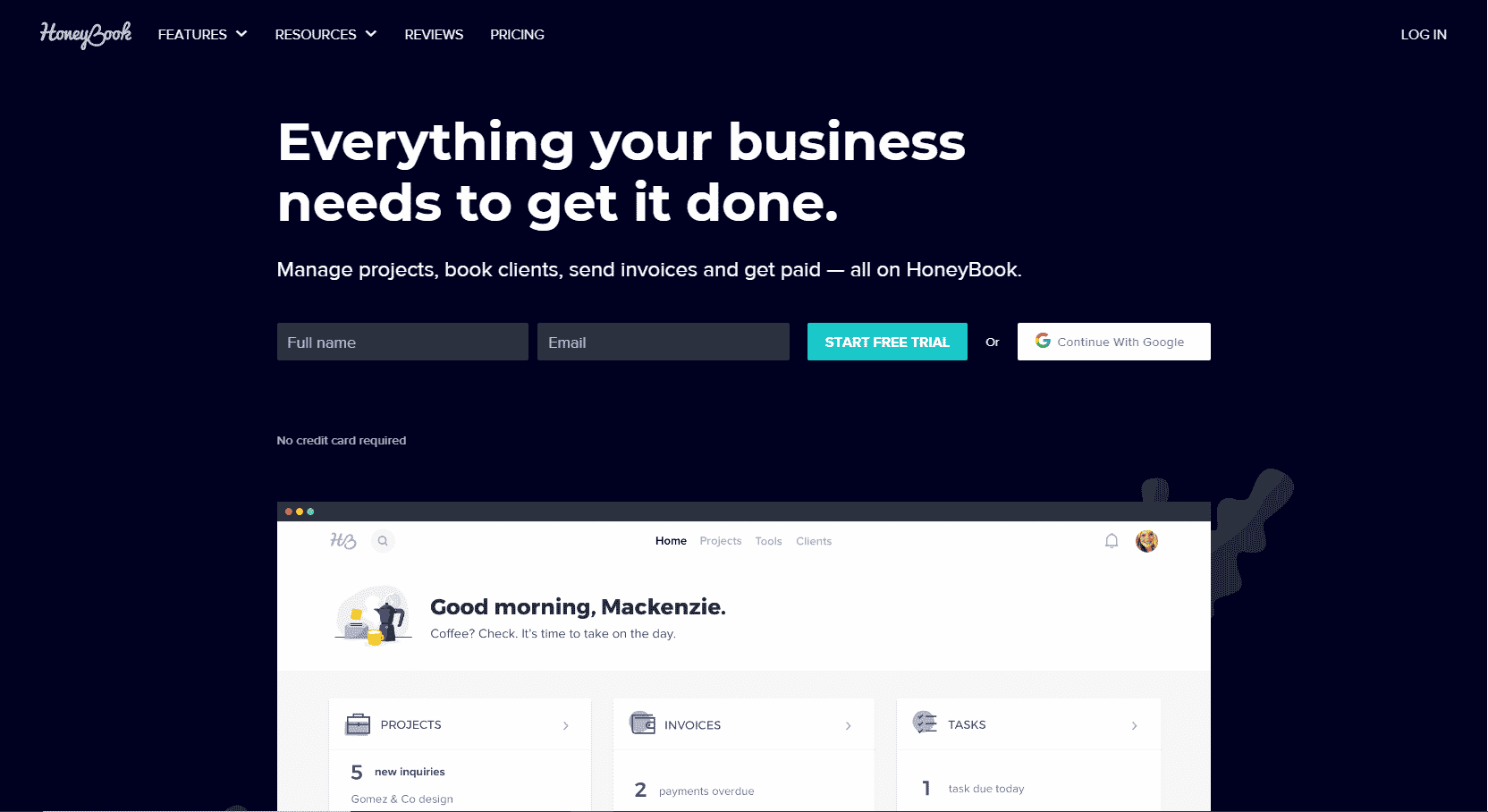 Features:
Full Control Over Business
HoneyBook keeps track of your payment projects every fold and sends reminders according to the due date.

Keep all your documents organized in one place.

It is the best client management software for small scale businesses.

HoneyBook grows as a popular small business software that easily helps you to keep track of your old and new clients. Keeps all the communication details clean and sorted.

Manage all your agreements and payment details all in one place.

It is the

best software for project management and client management business software.
Save Major Time
HoneBook keeps everything in one place which saves your and your clients' time. Any changes, updates, or signatures can be made without any hassle at a place.
The Power of Organization
Being organized and having control over things give you more confidence. All your proposals can be easily accessed in one place.
Showcase Your Brand
HoneyBook helps to empower you with your own unique designs and photos, making your proposal powerful.
Provide a cohesive, branded experience for your clients
All under one roof for invoices, questionnaires, scheduling, and much more

Customizable to match your aesthetic

Easy to use by clients

Personalized ProjectWise portal for each client
Easy to schedule meetings
HoneyBook can schedule your meeting with just easy fee clicks. Simply set a time when you would be free and share the link with customers for the same. This makes customers comfortable.
Automation
Queue up your reply to the customers' questions. Even when you aren't available they can get the answers to their query. You can set up an automaton for the basic activities.
Benefits:
End-to-end client management

Easy to operate a mobile app

All the tasks can be performed in one place

User friendly and CRM focused software for entrepreneurs

Easy to operate and reliable support

Integrate business with management, invoicing, automation, and payments

Versatile iOS and Android apps

Dynamic pipeline-focused system
Disadvantages:
Costs more compare to other CRMs apps

Might not be as useful for the larger businesses

Integrations are limited

Sometimes buggy and lack of tech support

As many things are covered, sometimes things do not work out as we want

Can be made more customizable and cost-effective
HoneyBook Pricing:
It offers a free trial with limited features so one can scan it, to see if it is worthwhile to pay the price or not. Below mentioned are the plans offered by HoneyBook.
Starter Plan
Access to all the features with a transaction limit of $10K and 6 months of uninterrupted concierge support at $9 per month.
Unlimited Monthly
Access to all the features with unlimited transactions and constant uninterrupted concierge support at $39 per month with unlimited team members.
Unlimited Annual
Access to all the features with unlimited transactions and constant uninterrupted concierge support at $390 per year with unlimited team members and as a perk savings of 17%
Conclusion:
Business Management Software like HoneyBook thrives to give everything your business gets to be done from scheduling meetings to signing the contracts and taking the payments from the due dates. It manages your projects, books your clients, sends invoices, and gets paid. It even offers a free trial for each of the plans offered.