People need money to live a happy life – without enough money, one can't fulfill his dreams. Also, there are a few definite things that are not possible without an adequate amount. Therefore, we need to earn money properly and save for future emergencies. We can try cryptocurrency exchange apps. But the main question is which is the best crypto app in "Webull vs Robinhood"
Accordingly, a few people choose to invest their cash amounts in different ways. Robinhood and Webull are some of the trending investment platforms nowadays. Both come with unconnected ideas of earnings and have been trusted overall by the investors.
Besides that, both platforms issue free trading investing options to their users. Robinhood is the best app for new investors of the era, and Webull is beneficial to expert investors. There are more features involved in both, and in this blog, we will see the comparison between Webull vs Robinhood.
Webull vs Robinhood: Recap
Webull and Robinhood are mobile apps that give rights to invest in stocks in the market, cryptos-currency, and Exchange Traded Funds (ETFs). However, Robinhood allows novice investors to start their journey, and Webull helps existing investors who have experienced market conditions.
Robinhood makes your trading experience as simple as possible without any minimum required amount. But, Webull has advanced features that help most investing investors with their trading. Robinhood does not have features like the Financial Data & Analysis Tool with Retirement Accounts which are the best advantage of using Webull on mobile.
Everything in this world has its benefits and drawbacks. So, Webull and Robinhood also have their advantages and disadvantages. But it varies as per the type of investors in the market. So, we suggest taking a view on that, clear your doubts, also, choose one of them as per your convenience.
Instant view on Robinhood vs Webull
Trading brokerage/commission
You don't need any minimum $ limitations on both. Also, they both issue $0 as a commission or brokerage charge.
Individual retirement account (IRA)
The IRA is an account opened by individuals for their savings for retirement. And Webull is issuing a cost-free IRA account to their users, but Robinhood is not giving the same.
Trading opinions
Both users can trade with cryptocurrencies, options, IPOs, and others. However, Webull issues fewer cryptocurrencies for their users for investment purposes.
Stocks
After signing in from the mobile app, Webull offers two free stocks with an endowment of $5. Whereas Robinhood gives you one cost-free stock range from $3- $225 after signing in.
Imposter
Where Robinhood is not giving the trade imposter to its users, Webull is offering the same to the users.
Emergency helpline
Robinhood offers everyday service (24/7) to consumers. On the other hand, Webull provides a help/support number and a quick response facility to users.
Short selling
Robinhood is a simple trading account that provides short-selling for marginal accounts. Moreover, Webull is an advanced feature-holding app that provides short-selling margin accounts to users.
Research tools
Robinhood is not for individuals who have the trade market taste. Therefore, it does not provide any research tools to its users. On the other hand, Webull is not for beginner market investors. Thus, it allows using the research tools before an investment.
Why you should go for
Webull
Webull provides vast data to the users that collect worldly data and information.
It offers premium-less short selling to the customers.
The paper trading platform is applicable to control the nearly enough cash of one million dollars in an envelope.
IRA ROTH and IRAs are available in Webull along with the regular brokerage accounts. Apart from this, Webull can accept IRA rollovers.
Robinhood
You can utilize your debit card for the effort of accessing your funds by connecting with the Robinhood account.
By using Robinhood, you can gain interest from the remaining non-invested cash. On top of that, this is convenient and imbued by the Federal Deposit Insurance Company (FDIC).
You can learn about the stocks and options as they provide primary information to beginner investors.
 An affluent arrangement that is not submerging the customers along with a vast source of information.
What is Robinhood?
By opening the gates of advantages for starting investors in 2015, Robinhood becomes one of the best apps to invest in trading. However, it was initiated in 2013. $0 is required as the commission fees as well as the least account balance.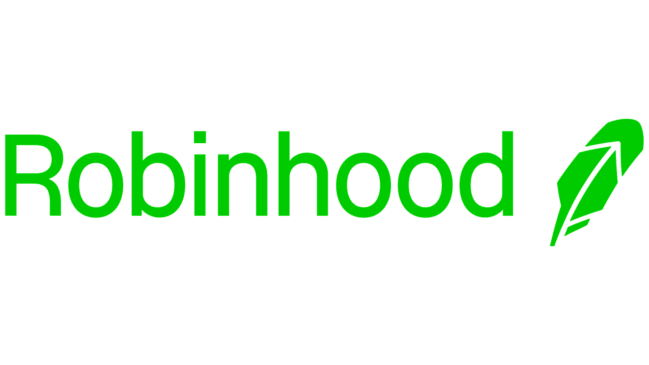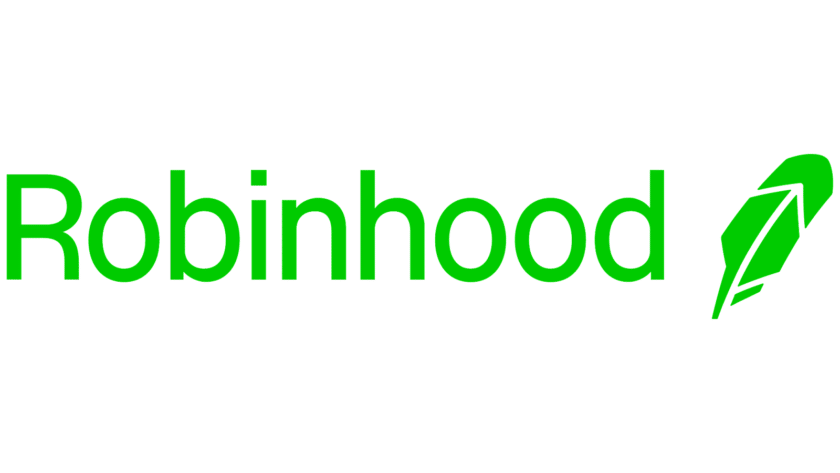 Furthermore, Robinhood Alternatives are perfect for cryptocurrencies, people's tax accounts, and margin accounts.
Apart from this, it is best for those gentlemen who opt to invest in exchange-traded funds, options, fractions shares, stocks, and American Depository Receipts. Individuals who don't have the time and proper knowledge of investing in the trade markets can choose this platform. Therefore, beginners use this mobile trading app more compared to experienced holders of the markets.
Is Robinhood Safe?
Financial Conduct Authority (FCA), a member of the Securities Investor Protection Corporation (SIPC), runs Robinhood. Therefore, the customers and their funding are fully secured by the FCA, up to $500,000. And it further includes $250,000 in cash if an organization was lap.  It shows that Robinhood is safe up to investments of $500,000. After this, let's talk about the amount withdrawn.
How to withdraw from Robinhood?
Robinhood is amongst the famous mobile trading apps for amateurs. Therefore, investing in stocks and cryptocurrencies becomes easier for them. Similarly, the amount withdrawn is also an effortless task for this mobile app. The following painless steps are enough to take out your balance from the amount by using an android phone.
Step #01 – The first and foremost step is to go to the "Account Icon" right at the bottom corner.
Step #02 – Click on the "Hamburger" (three lines) that is provided at the top of the right corner.
Step #03 – After that, click on "Transfers."
Step #04 – Soon after, you will get the options. You have to go with the "Transfer to Your Bank."
Step #05 – After this, you have to put the amount in dollars that you want to withdraw.
Go to the website & select the option of "Withdraw money from Robinhood" to complete your process of withdrawing the amount from iOS & web. And don't worry about "how long does it take to withdraw money from Robinhood?" It requires only one working day for transfer. But, make sure that you are all set for the verification process it may need.
Pros
Mobile, iOS, and Web apps are effortless to use by an investor.
You can use the dividend for your reinvestment purpose.
Cryptocurrency trading, ETFs, stocks, and options are available.
It features cash management, marginal accounts as well as fractional shares.
Cons
The data and research tools are fewer.
Short selling, mutual funds, and trading imposters are not available.
No IRA accounts are given.
After knowing these pros and cons, if we talk about Robinhood vs Webull, both have their values for different investors. Robinhood is better for the initial investors of the trading markets, whereas Webull is the best option for the existing investors of the markets.
What Is Webull?

Webull is a platform that provides all-in-one investments that too in zero dollar commission. An active trader who is looking for all the solutions for investing in various trading options like stocks, ETFs, and much more. As time passes, it becomes more favored by sophisticated traders who desire to add their trading skills for best use.
Intermediary investors who have much more knowledge of the trading market can use this app as the best source of investments. You can deal with ADRs, stocks, ETFs, Cryptocurrencies, and more. Therefore, it also helps investors who want to gain more knowledge about market conditions.
Is Webull safe?
Webull is purely safe for investors as it is synchronized with the elite financial authorities and issues $500,000 of investors' security. But, it involves a cash limitation of $250,000 by the Securities Investors Protection Corporation. Therefore, these best parts are keeping Webull safe, and it becomes trustworthy by experienced investors.
How to buy Crypto on Webull?
Step #01 – Opening an account is the first task for buying Cryptocurrencies.
Step #02 – After that, you need permission to trade cryptos using the Webull app.
Use the following steps to requesting
Tap on the Webull symbol located on the bottom row.
Go with the "More" option.
Press on the Crypto trading for the petition.
After taking permission, you can trade with cryptocurrencies.
Step #03 – After this, you need to add your banking details for further funding. It accepts electronic transfers and wire transfers, both for your comfort.
Step #04 – There are two orders available for buying the cryptos. One is a market order for purchasing the cryptos at the current price. Another one is a limit order that helps you identify the price you want to plan to charge for your purchase.
Step #05 – After selecting options, you can buy the cryptocurrencies of your desire.
Further, you can add your balance from the Webull account to your pocket. However, Webull needs a Crypto fee as a transaction fee. Crypto Fee is reimbursed when a definite amount of cryptocurrencies are conveyed from one pocket to another.
Pros
Webull issues the two free stocks when the users sign in.
The stock lending income program offers you an opportunity to gain extra income.
Availability of free IRA accounts for the users.
Customers can get the subsidiary trading hours as extended pre-market and after-market hours.
People can accomplish their trading without a commission.
ETFs, stocks and options, along with IPOs are available for active investors.
Cons
Investors can't use their dividends for reinvestment reasons.
Not for the saving, joint, automated, and educational saving accounts.
Not usable for mutual funds and fractional shares investments.
Ending Views on Webull vs Robinhood
When there is a question about online trading apps or options, people often stop their piercing on Robinhood and Webull. Both are online buying and selling manifestos that offer different features. Likewise, not everyone (traders) can make use of both apps because of the additional specifications.
However, beginners in the trading market can select the Robinhood app as it is the best mobile app to trade. On the other hand, experts should avoid the Robinhood app and choose the Webull mobile app. It is because Webull gives you many features along with research data and technical information to the investors.
Besides that, IRA accounts are available in the Webull mobile app for users. But, Robinhood is not giving this facility to the user as it is for the initial investors. So, in the end, each one has its benefits and drawbacks. Therefore, it depends on the investors to use these apps according to their comfort. However, we suggest that beginners should go with the Robinhood mobile app, and experts should utilize the Webull mobile app to enhance more features.
FAQs
Q. How to transfer money from Robinhood to the bank?
Ans. By following the below steps, one can transfer his money from Robinhood to the bank.
You have to get into the cash tab for transferring money from Robinhood to the bank account.
Click on the "Transfer" button.
Press "Transfer to your bank" for the further step.
Choose the bank accounts where you want to transfer your balance.
Fill in the exact and proper amount you desire to add to your bank accounts.
After that, your cash will convey the amount within 3 – 5 working days.
Q. How to delete a Robinhood account?
Ans. You don't have to go anywhere to delete your account. You can do it by using the following steps on mobile.
You have to click on the account symbol. (individual's shadow)
Click on the settings.
Then go to the account information.
By scrolling down, you will get the deactivate account option.
Close all your bearings by the given steps and bring out your remaining cash.
After taking all the amount out, you can deactivate your account.
In this way, you can delete your Robinhood account. And now you have an idea about how to delete a Robinhood account. Even so, if you are facing any problems, go through this link for more information.
Q. How to transfer stocks from Robinhood?
Ans. You can transfer your stocks by getting in touch with the following. However, You have both options, "Partially Transfers & Fully Transfers" they will charge up to $75 for them and deactivate your account. In addition to this, you must start your Automated Customer Account Transfer Service (ACATS) before transferring the stocks\assets.
An intermediary can ask for your account number from Robinhood Security. To get this number, you have to follow the steps.
Click on the account symbol on your mobile app.
Go with the investing option.
And here you will get the number at the top of the mobile screens.
Q. How to buy stock on Webull?
Ans. Webull is assuredly an advantage for skillful investors. Therefore, trading becomes an easy task for investors. You must read the following steps to purchase stock.
You have to open an account on the Webull app by signing up. The process may take a long time as it involves supplementary rectifications in case of a few incidents.
You have to transfer the funds by using wire transfers. But, before transporting, you have to link up with one of the US bank accounts. The two ways are there for linking.
Instant Account Verification.
Micro-deposits Verification.
Soon after that, you should go with the "Watchlists" option on the screen.
Then choose your stocks.
Open the "Stocks Quote" page.
Elect the trade and set your order.
Q. How to withdraw money from Webull?
Ans. For amount withdrawal, you have to go through the Automated Clearing House (ACH).
Tap on the Webull icon to get the homepage.
You will get the 'Transfers" options at the top of the screen. Click on it.
After that, tap on the "Withdrawal" option for the next step.
Add the amount you want to withdraw. It may be equal to your remaining account balance, or it may be less than that.
After completing the above processes, it will take 1-2 weekdays.
We hope that you got all the information about how to withdraw from Webull hereabouts.