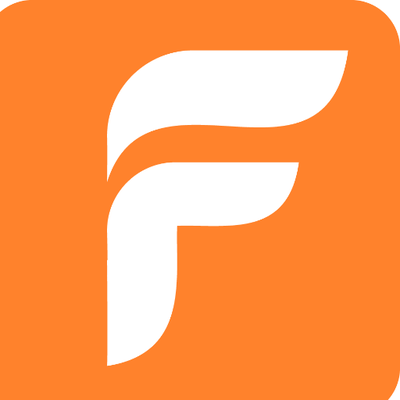 FlexClip Review: Features, Pros, Cons, etc
Introduction
FlexClip is not just a regular software that helps you with video making but also a tool that helps to give your imagination a new face.
Suppose you want to make your career in Video Blogging, want to shoot your memorable moments, or need software for marketing purposes, FlexClip is a perfect choice.
Even if you are a novice video editor, FlexClip will fulfill your demand by making online videos that showcase your ideas. Isn't this a good choice?
Well, when I started using this software for making promotional and marketing videos for my business, it helped me a lot. I have made many marketing videos that promoted my business in different areas and brought traffic to my business sites. Therefore, I must say it is a robust software one needs to use.
Furthermore, if you want to make professional videos with a user-friendly and straightforward video creator, try FlexClip.
What is FlexClip?
I am sure that now you want to know what exactly FlexClip is. So, without wasting your time, let's go in deep.
PearlMountain founded FlexClip in 2006. It is one of the most suitable tools that help you with video editing for YouTube, Instagram, professional and semi-professional businesses, etc.
Users can easily create what they want with its interface and excellent user experience. And that's not enough yet! There is more to offer!
You will surely love the elegant video effects along with fast processing that helps you create your imaginary world into reality. Furthermore, it is a browser-based software that eases your video making.
On top of that, FlexClip allows users to use different tools, features, and more than 1,000,000 royalty-free music, videos, and photos in its library. See how convenient this is! What else do you need in video-making software? I guess nothing remains!
Let's take two simple examples and understand this software deeply. Suppose you want to surprise your close ones with all your oldest memories and days you have spent together. At this point, you can use FlexClip to create your personalized surprise video and make them feel special.
Likewise, suppose you are a YouTuber and Traveler who explores different yet interesting spots and posts them on YouTube and social media. Here, you can edit your traveling videos, post them on social media handles, and earn money.
The cherry on top is that you only need to follow four steps to create videos on FlexClip. First, go to the website, add media, customize it, and export. That's done! See how simple it is!
Don't you think creating such traveling and other videos and earning money can be a better option? I think it is better to create videos, post them on social media, and earn money. Please comment down and let me know what you feel about that.
What is The Use Of FlexClip?

Now, in this FlexClip review, it's time to collect more information about the usage of this outstanding software.
FlexClip is an easy-to-use video making cum editing software. It allows users to create personal and professional videos for different purposes. And, guess what? You don't need professional knowledge to make videos on this software. Isn't that a benefit? Well, it's no less than a benefit.
Therefore, you can use FlexClip to make your promotional, marketing, invitation, YouTube intro, anniversary, slideshow, education & training, birthdays, fitness channels, and whatnot. You can make such videos in one place in a few minutes only. Can you imagine that? It's unimaginable, no?
Well, I feel it was an impossible task in the previous days. However, it is possible to make such videos with basic and advanced features and shine on your success path.
FlexClip Features
The FlexClip video maker is perfect for all your needs. Whether a professional business or traveling video, you can easily rely on FlexClip. Thanks to its different features that help you make appealing videos.
1#. Easy Interface
If you want to create an immediate video, you need an easy-to-use tool that creates your desired video in no time. Similarly, you will select the video editing software to help you do so. With FlecClip, you can do that without any issues. It has an easy interface that allows you to create your video in a few clicks.
2#. Video Trimmer
Suppose a small video portion is reducing the value of your video content. What will you do? It's simple! You will remove that portion and re-create it. Am I right? Therefore, FlexClip helps you with the Trim Video feature. It will help you cut the unwanted portion so that you will create videos with meaningful content only.
3#. Background Music
Today, videos look incomplete without the voiceover or background music. Therefore,  whatever video you create, it is better to add a sound effect in the background. It adds more value to your video. FlexClip helps you with endless numbers of background music to match your videos; they are all royalty-free. This is such an incredible perk I have used in my videos.
4#. Voiceover Recording
We have just discussed it in the above point. But, let's get more clarity on the sound effect. You can add your voiceover if you don't like the music available under the software. And this is what most video makers needed the most. You can add your voiceovers in the exact section of the video to add more value to your videos.
5#. Video Merger
Sometimes it happens! (Especially on social media videos) You like some video clips of another video or images that help to make the audience laugh. Therefore, you add them into your videos in a different way or idea to spread more happiness. Here, the video merging feature helps you make a combined video with the clip you have liked and the idea you have in your mind.
For example, suppose you are a meme video creator and love the other video clip. Here, you have a chance to add your creativity to previous meme video clips you have found and create something unique to make your audience laugh.
6#. Watermark & Logo
Watermarks and logos show the identity of your business and reputation. Therefore, there is no doubt that everyone (especially business owners) loves to add their watermarks and logo to the video. It mainly helps to protect your copyrights on the videos. And FlexClip allows you to add your logo so your video will publish with your identity, and people will feel connected.
7#. The Media Library
Don't know how to start? No problem! FlexClip has an extensive media library that offers you endless numbers of templates, video footage, background music, and much more. With the help of these media libraries, you will get an idea to start customizing videos.
8#. Video Resolution
Last but not least! Video resolution is the most preferred feature for many video creators. Your videos must support high resolutions. Therefore, FlixClip allows you to create videos from SD 480P resolution to HD 720P resolution and HD 1080P resolution. These resolutions are supported easily on every device.
In addition, FlexClip includes other features, such as adding text, video transitions, video speed, text animation, video filters, video adjustments, and much more. So, give your video creation journey a better path with FlexClip.
Pros
Modern interface with ease of use
Endless templates to customize your video
Royalty-free images, videos clips, and background music
Available with web interface
Powerful and robust features
Affordable costs
Trusted by Unsplash, YouTube, Google, Microsoft, etc.
Modern text animations
Cons
The free version has a 1-minute video limit
Undo option is missing
It does not offer 4K videos
FlexClip Price
There are three FlexClip pricing plans available.
FlexClip offers a Basic plan at $9.99 per month. It offers HD 720p downloads, unlimited projects online, 10GB of cloud storage, and much more.
FlexClip offers a Plus plan at $19.99 per month. It offers 1080p Full-HD downloads, custom branding, 30GB cloud storage, five stock videos per project, and more.
The Business plan is available for $29.99 per month. It offers 1080p Full-HD downloads, unlimited stock videos, 100 GB cloud storage, 1TB hosting space, custom branding, and more.
Despite this, you can enjoy FlexClip for free. The free version will offer you SD 480p downloads, 12 maximum projects, a one-minute video length, and much more.
How To Use A FlexClip?
We all know that FlexClip is of immense value in creating online videos. However, you must learn the basics to make your video. Due to this, there's no need to spend hours creating videos. Follow the steps to create the videos using FlexClip video maker.
First, visit FlexClip website.
Register yourself and login
Create by Templates and Start From Scratch; these two are available to create your video. (I always choose the first option)
Once you are done with the above, start customizing layouts and creating the video.
After that, preview your video.
Once done with the above steps, you can save the video by choosing the quality. Also, you are allowed to export your video as a GIF file.
Conclusion
That's it for now!
FlexClip can be the ideal choice for video creators, small business companies, and marketing agencies with a simple interface and easy-to-understand editing. Similarly, the tools, features, elements, filters, etc., help to bring out the hidden creativity in you. Isn't that exciting?
It is an ideal choice for today's Instagram and YouTube influencers to create impressive videos independently. Furthermore, you can use the features to create videos like professionals at low prices or for free. Therefore, don't hesitate to choose FlexClip!
FAQs
Q. Is FlexClip Safe To Use?
Ans:- PearlMountain has created exceptional video-making and editing software. It is trusted by many renowned organizations, such as Microsoft, YouTube, Google, and others. Further, Trustpilot has also given a high score of 4.5/5.0. And the software is used by over three million people in the world. Therefore, it is trusted and safe software you can use.
Q. What Languages does FlexClip Support? 
Ans: – FlexClip is a beautiful online video-making and editing tool used around the globe. Therefore, it supports the eighth language in the world. It comes in English, Italian, German, Chinese, Portuguese, Spanish, Japanese, and French.
Q. Does FlexClip offer Integrations?
Ans: – No! Although FlexClip is a trusted software from many renowned platforms, it does not provide integration options. However, you can save your projects and upload them on social media.
Q. How to Create Your Best Ever Review Videos Using FlexClip?
Ans:- Creating the best FlecClip review video is not a challenging task due to its easy interface. You must follow the below steps.
Go to the FlexClip Website.
Now add the information
Customize it in a professional way
And it's done.
Your review video will be ready in a few minutes once you go through the above steps.
Q. How to Make an Eye-Catchy Review Video using FlexClip? 
Ans:- You must follow certain conditions or ways to make your review video impactful using FlexClip. Some of them are as per below.
Use data and infographics. It will help you know what others have done in their projects and what you need to add to yours.
Use a storyboard available in FlexClip that will help you solve many issues.
It is better to add genuine experiences.
Compare it with others.
These are only four tips to make your videos impressive. However, you have to look at every small thing.
Q. Why is FlexClip the best to Create Review Videos?
Ans:- FlexClip is an all-in-one software that helps you create a review video with many basic and advanced features. Similarly, it helps make such review videos that boost sales, increase site traffic,  and encourage social shares. It means FlexClip is the best of both worlds.
Q. Are there Tutorials and Customer Support available in FlexClip?
Ans:- Yes! FlexClip believes in providing a complete service to its users. Therefore, FlexClip offers a few guides, tutorials, and customer support that helps you show every side when you are stuck in the middle of something.