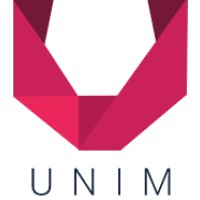 What is UNIM? Features, Price & Alternatives
Introduction
"New marketing is all about the relationships, not the medium." – Ben Grossman. 
UNIM is a marketing automation tool that is designed to simplify the complex marketing processes involved in your entire digital marketing strategy. Generally, marketing automation software is used by businesses to automatically send campaigns to their customers, gather essential consumer data, nurture the prospects based on different triggers, etc.
However, the Best Marketing Automation Software is always determined by how far it can reach potential customers and convert them to leads in an authentic and customer-centric way.
Without any further ado, let's check out how UNIM performs its marketing automation tasks by understanding what the tool is all about, it's pricing, user reviews, etc.
What is UNIM?
Suitable for enterprises of all sizes, UNIM version 2.0 is specialized marketing automation and business management tool. It assists in team collaboration, management of workflows, appointment reminders, time tracking, billing, and more.
The software was built and designed by Exults, as a result, to manage the workflows of their separate yet integrated departments efficiently. They call it a younger, smarter, and prettier version of ARC which is launched to make the work-life seamless.
The software works by following the high-touch customer acquisition strategy without any time constraints. Thus, you can completely focus on the core client base with UNIM.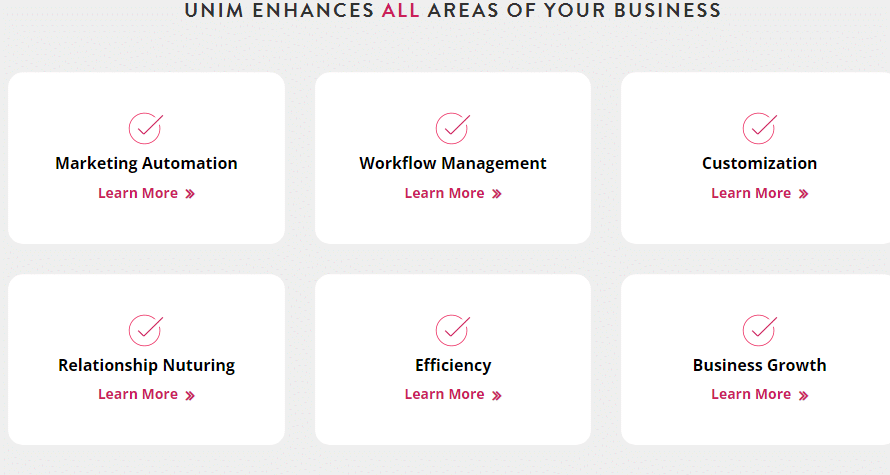 Key Features of UNIM
With UNIM, you can get efficiency, accurate reporting, personalized marketing strategy, data management, scalable processes, etc. with the underlying features.
1 – Marketing Automation
UNIM is a marketing automation software that contains SMS messaging, direct mail fulfillment, and email notifications. All these features are based on making your communications easier. In addition, they notify your customers in real-time and syndicate contact lists based on selected criteria.
2 – Workflow Management
Scheduling, project templates, and triggers are made easier with the workflow management feature of UNIM. The project templates of UNIM not only improve productivity but help reduce errors and eliminate instabilities due to turnover.
And, you can easily set up automatic requests with triggers.
3 – Customization
You can save your time, money, and efforts with the customized processes of UNIM. It creates a scalable infrastructure that grows with the brand. Moreover, it offers you a competitive edge and differentiation over your competitors.
4 – Relationship Nurturing
The brand works hard to acquire their customers and equally struggles to nurture those relationships in both short and long-term scenarios. UNIM helps you store lump sums of data including customer demographics, making appointments, and over easing your experience with the customers.
5 – Efficiency
The entire marketing procedure of UNIM boosts efficiency and gives you an ideal method of recording and managing all the sales-related activity. You can see efficiency when you have easily accessible data, satisfied customers, visual reports, and cost control strategies in place.
6 – Business Growth
The high-touch customer acquisition strategy followed by UNIM is one of the best business growth steps. Here, you're ultimately placing the customer as a king as required. Plus, your business expansion is greatly possible when you streamline all your marketing efforts into one place.
UNIM Pricing
Since pricing is not mentioned directly on their official website, you have to contact them via submitting your first name, last name, contact, and email. And then, they may provide access to the software with the pricing that best suits your needs.
Final Words
Now that you've understood what UNIM is, we'd like you to embrace the use of such software and make your work life pretty much easier. No matter what size your brand, enterprise, and business is, UNIM is an ideal business management solution for all sizes.