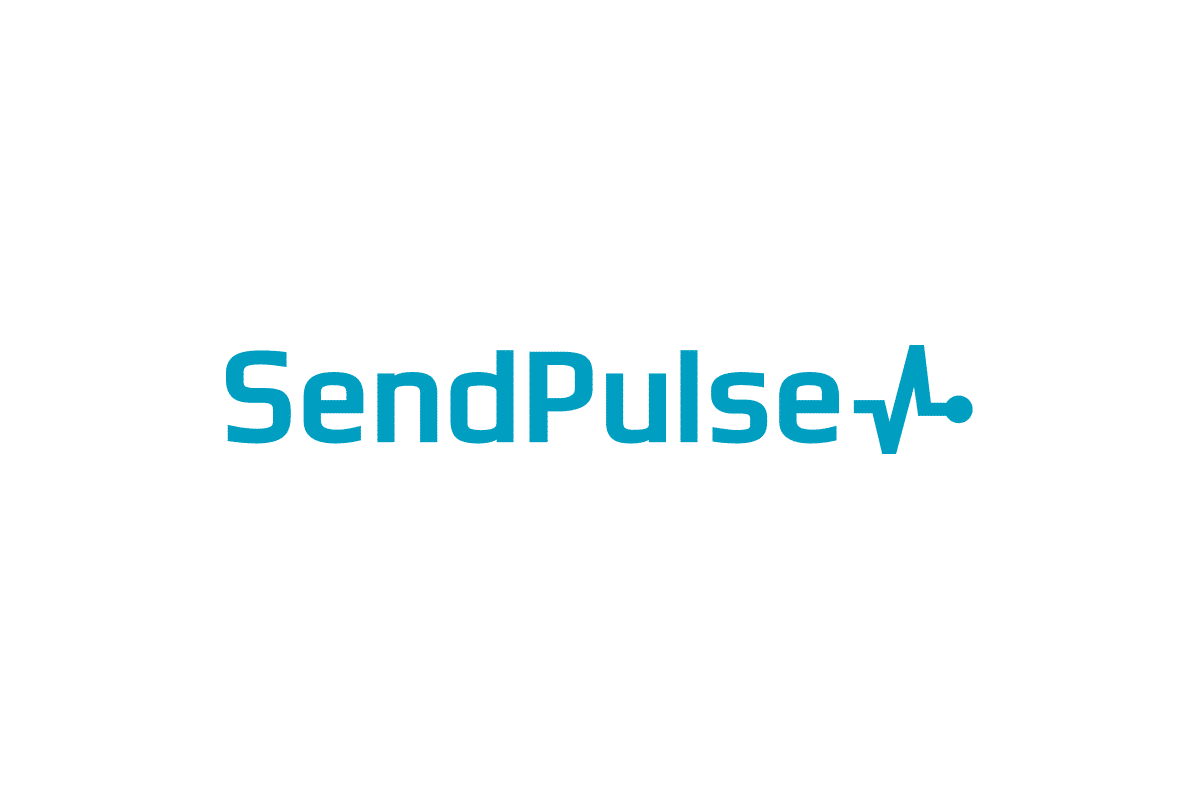 SendPulse Review: Features, Price, Pros & Alternatives
Introduction
SendPulse is a multipurpose email marketing tool that is suitable for both small and large businesses in managing text messages, emails, and push notifications using a drag-and-drop editor and ready-made templates.
If you want to automatically maximize the open rate of your e-mail marketing, and also send marketing and transactional SMS, email, and web push then you need to try out SendPulse marketing software.
This tool has a database technology that automatically uses Artificial Intelligence to increase client email open rates above 45%. This tool aims to provide you with a simple high quality and reliable method of communication with users.
The total package offered by the tool includes; SMS, web push notifications, email marketing, and Artificial Intelligence. SendPulse provides an intuitive, easy-to-use, fast, and affordable way to send emails, web push, SMS, and SMTP email that will help you increase your brand awareness and grow your business.
What is SendPulse?
SendPulse is referred to as an email marketing tool that makes use of additional channels such as Facebook chatbots, SMS, and web push notifications. This tool helps users to create mobile-friendly emails with an easy-to-use drag-and-drop editor.
With SendPulse, you can send trigger-based emails, and marketing campaigns, or set up auto-responders. Additionally, SendPulse offers unlimited emails that are sent with every plan, great deliverability, 24/7 live support, and detailed reports.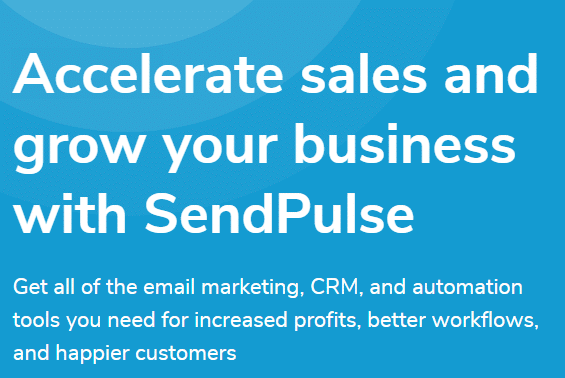 Also, users can use this tool to check the performance of their email campaigns with A/B testing tools. It also provides email servers with reputed IP addresses that can help to ensure that emails are delivered.
Using the SendPulse push notification feature, users can send personalized and instant notifications to customers' devices. The text messaging service also allows users to send messages to more than 200 countries. Users can also send texts automatically based on a user-defined schedule and also provide predictive analytics tools that help to determine when to message clients.
However, it provides support for an online knowledge base, via email, or over the phone. Monthly subscription or pay-as-you-go pricing. Is also available
Uses of SendPulse
Email Marketing: This tool helps to deliver valuable content straight to your audience's or clients' inboxes
SMS: This tool will help you to reach your prospects on their mobile devices while they are on the go
Chatbots: This tool connects users with their audience or clients using Facebook Messenger, Telegram, and WhatsApp chatbots in real time.
Web Push: It allows users to connect with their subscribers no matter what they are doing online
Benefits Of SendPulse
This tool integrates API with eCommerce, CRM, CMS, and every other system, allowing users to track campaign statistics, integrate mailings into other systems, and send mailings.
It includes 100+ layout templates, with a drag-and-drop editor which allows users to create their email templates.
Set up replaceable text fields in emails to personalize emails with recipient information.
It allows users to automatically send emails based on specified triggers, which include unopened messages, newsletter subscriptions, birthdays, link clicks, etc.
Features
If you are looking to start using SendPulse for your email marketing, here are some exclusive features that are contained in this tool:
1. Convenient Email Editor
This tool provides a drag-and-drop email builder that allows users to quickly and easily create professional email templates that do not require any HTML knowledge or technical skills to create a template.
2. Responsive Templates
This tool makes the process of designing and building an email template easier and faster, providing users with free email templates to select from that fully meet their tastes and fit their business.
3. Automation 360
With the Automation 360 tool, users can set up chatbot messages, emails, SMS, and web push notifications flow based on events, variables, and actions taken by users.
4. Resend To Unopened
With this tool, users can increase the open rate of their campaign by resending an email with a new subject line to everyone that has not opened the previous message.
5. Subscriber Rating
With this tool, users can segment their mailing lists, analyze the activity of subscribers, and use a personal approach to working with them.
6. User Access Levels
This tool also allows users to collaborate with partners and colleagues by giving them access only to certain service sections and excluding them from access to areas that contain confidential information.
7. Integration
This tool allows the Integration of emails into your CRM or CMS system. Additionally, users can also send emails directly from their project, view statistics, and track your campaigns.
8. Mobile App
This tool has an Android and iOS application that allows users to add new recipients to their mailing lists, check out their email campaign results and send emails on the go.
9. Email Verifier
Users can verify their mailing list and clean it from spam traps, non-existent email addresses, and addresses with typos.
10. Subscription Widgets
Recipients can easily subscribe to your updates in Telegram, Facebook Messenger, and WhatsApp through a widget available on the website.
11. Chatbot
It can create auto-reply flows and deliver bulk and personalized messages to Whatsapp, Telegram, and Facebook Messenger using a chatbot
12. Easy Communication With Customers
It provides room to directly connect with customers by opening a contact card or a deal and also sending them messages via email or messengers.
13. All Customer Information in One Place
With this tool, users can create contact cards and update them with new customer information. Also, users can add specific fields to their contact cards to be able to fill them with helpful notes that can be used for future work with customers.
14. Automatic Adding Of The Deals
Also, the tools allow the setting up and addition of automatic deals when a contact performs a certain action in your chatbot, autoflow subscription form, and other channels that are included.
Pros
It is very easy and simple to use
The structure is quite simple and practical
It is affordable
The customer support is great
New features are constantly added to improve the usability
Cons
API Can't use Email Builder emails in the SMTP email interface
A few parts need polishing like the Newsletter which is not user-friendly
SendPulse Pricing
It offers four (4) pricing plans which are;
1. Free
Which offers you all of the core features you need to get started with email marketing. With this plan, you get
Up to 500 subscribers
Up to 15,000 emails
2. Standard
This is an expanded suite of essential tools that are commonly used by growing businesses. With this plan, you get to choose the size of your list starting at;
$9.85 per month for 1 – 500
3. Pro
This provides full access to every feature that email marketing pros need. With this plan, you get to choose the size of your list starting at;
$10.64 per month for 1 – 500
4. Enterprise
This plan offers maximum advanced features that are used by large companies. With this plan, you get to choose the size of your list starting at;
$14.89 per month for 1 – 500
Related FAQ
1. What is marketing automation?
This is referred to as a set of tools that helps to improve relationships with a massive audience. Additionally, SendPulse is a marketing automation tool that offers scheduled SMS, chatbots, web push notifications, and triggered emails.
2. Does SendPulse integrate with any other apps?
Yes, SendPulse has API and other integrations with third-party services such as Drupal, WordPress, Joomla, WooCommerce, Bitrix, Shopify, Magento, etc.
3. What device does SendPulse support?
SendPulse is a web-based service but also available for iOS and Android.
4. Does SendPulse offer multi-user or team capability?
Yes, it does, it allows users to create different user groups and manage their permissions.
5. Who are the main user groups of SendPulse?
The main SendPulse target audience is travel companies, e-commerce, and education.
6. Does SendPulse offer an API?
Yes, offers API and they are all included in all subscriptions or accounts.
7. What is the main purpose of SendPulse?
The main purpose of SendPulse is to automate email marketing communications and to increase open rates specifically for e-commerce companies.
8. Does SendPulse offer tutorials, guides, and or customer support?
Yes, it does, everything you need is included in all accounts.