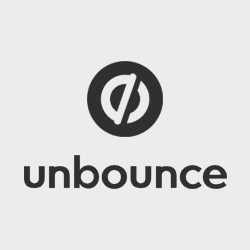 Unbounce Review: Features, Pros, Cons & Alternatives
Introduction
"Do I need a perfect landing page for email marketing?"
Unbounce is software that creates the best landing page that can effectively boost your email marketing strategies.
If you think technically, can you code and build landing pages by yourself sitting for tons of hours? If the answer is yes, this may not be the right stop for you! So, let's proceed for those who wish to step into the landing page builder space and ramp up their marketing efforts in less to no time.
In this article, we'll review Unbounce and look up how impactful its email marketing angle is! Unbounce is quite a sophisticated, advanced, and AI-centric landing page builder from our first impressions.
What is Unbounce?
Unbounce is an email marketing software that has features like an intelligent landing page builder, smart copy, smart traffic for insights, and smart builder for creation.
For your information, no email marketing efforts are complete without using a landing page builder. A landing page is your backbone for giving that final touch to copy, design, and do a little bit of conversion rate optimization.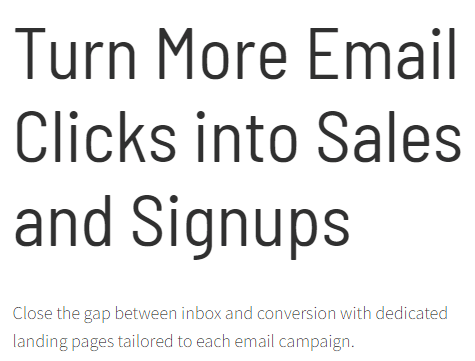 However, some tools don't demand you to do conversion rate optimization. Still, Unbounce requires it, so it's specially designed for professionals who already know even a little about the space.
This drag-and-drop page builder was founded by a group of 6 founders in 2009. They designed it keeping in mind the struggles developers have to face while formulating the code for landing pages whenever any new marketing campaign is due.
Boom! Unbounce was born, predating all of the other tools stated above. Thus, Unbounce is a kind of OG of the landing page builder space.
Later on, they added the features to create sticky bars and popups while making it a compatible platform for conversion optimization. However, you still need to be a little knowledgeable in this arena.
Key Features
Unbounce contains some of the exciting features we'd like to introduce to you right now. However, the baseline upon which Unbounce is created is the high-tech smartness that may also let it stand best from its competitors.
Here's an overview of its key elements:
1. Smart Builder
Even though the intelligent builder is in the beta version, it's still a breathtaking element. Unbounce's smart builder takes you only a few seconds to minutes to jump on an appealing and high-performing campaign.
While building the landing pages, you can set the page's purpose, select its type, and step into copy insights for different copies. So why is it called smart builder? It is an intelligent builder because it offers you on-brand copies quickly without any code, and that's also with a drag-and-drop editor.
2. Smart Copy
Though we've already touched on the feature of on-brand copy above, here's an in-depth look at Unbounce's smart copy feature. If you're one who also procrastinates or gets juggled for your copywriting tasks, this is the perfect tool to go with!
There's a page called 'Writer' within Unbounce which can include hundreds of words in minutes. Moreover, you can select among different options of copy generated. With minimal input, you can create sentences, paragraphs, and whole stories in seconds.
Smart Copy provides an asset of 45+ templates to support your content needs, even brainstorming ideas for TikTok and other viral content.
3. Smart Traffic
Content without analytics or engagement is good for nothing! So, after creating the pages and onboarding your email marketing campaigns, activate the 'Smart Traffic.'
And, it'll automatically send your visitors to the landing page variant most likely to convert them. Yep, optimization has never been easier. Unbounce's A/B testing can compare different landing pages and fuel conversions with intelligent traffic.
Here, you don't need an expert analytics team to get your data running! With a button click, you can set it and forget it. Moreover, you can swap out endless testing cycles and wasted ad spending for optimization on autopilot.
4. High Tech Conversion Intelligence
Unbounce comes jam-packed with AI-powered features that make it easy to drive more conversions. The conversion intelligence tool of Unbounce is nothing but a bundle of all its key highlights, namely the wise builder, smart traffic, and smart copy.
You can match your marketing know-how with machine learning to create on-brand, high-converting marketing campaigns. It's called conversion intelligence because of the smart features exclusively built to increase conversion rates on your emails and associated landing pages.
To open up, the smart builder has some exclusive features such as optimized page sections, style guide, design assistant, copy assistant, builder grid, copy insights, Unbounce apps, and mobile-responsive design.
The multi-design page preview, SVG images, A/B testing, inbuilt Google fonts, and direct domain publishing are also among its bucket.
There are smart features within the smart traffic: visitor attributes, conversion mapping, smart traffic reports, smart traffic insights, etc. Then, a smart copy consists of features such as remix, expander, writer, and 45+ ready-made templates.
5. Unbounce Apps
Unbounce contains some classy apps to offer you the best resources for landing page creation. Some of the smart builder's favorite tools are Unsplash, Shopify, Typeform, Stripe, Jotform, Vimeo, etc.
Our AI-powered landing page builder is pretty slick, but it just got better. So whether it's selling your products, booking more leads, or simply getting creative, you can hit your campaign goals effortlessly with Unbounce Apps.
6. Popups and Sticky Bars
Popups and sticky bars are all meant to scale your conversion rates. Unbounce offers the feature of popups from blog posts and pricing pages to homepages. With Unbounce, you can create popups with drag-and-drop elements in minutes, target who you want, and test new strategies like coupon codes, limited-time deals, product announcements, etc.
On the other hand, sticky bars influence visitors with peekaboo promos. Sticky bars are subtle, mobile-friendly pop-ups you can "stick" to the top or bottom of any page. These stay with visitors as they scroll, so you can keep your promotions top-of-mind.
They are one of the essential tools of Unbounce to shine your SEO game and ultimately offer you a mobile-friendly conversion tool. Here, you can schedule campaigns that run automatically, so you're always showing your most relevant promotions.
7. Unbounce Integrations
With Unbounce's top-performing integrations, you can easily connect with your favorite tools right within the software. Unbounce understands that it's not the only star in your sky and thus offers some of the best integrations that you'd love to chase as 123 form builder, Google Excel, ActiveCampaign, Agile CRM, Capsule CRM, and the list goes on.
Furthermore, Unbounce features a Zapier integration which supports 60+ inbuilt integrations. You can go for activating the Zapier interface to integrate Unbounce with their master list of 900+ supported apps.
Unbounce Pricing
The pricing umbrella of Unbounce is as follows:
A. Launch ($90/mo)
Up to 500 Conversions
Up to 20,000 Visitors
1 Domain
B. Optimize ($135/mo)
Up to 1,000 Conversions
Up to 30,000 Visitors
5 Domains (30% More Conversions with Smart Traffic)
C. Accelerate ($225/mo)
Up to 2,500 Conversions
Up to 50,000 Visitors
10 Domains
30% More Conversions with Smart Traffic
However, Unbounce also offers a 14-day free trial.
You must note that all pricing plans include access to landing pages, Unbounce apps, sticky bars, and popups.
Pros
Excellent platform with an easy drag-and-drop builder
Ready-made templates available
Great integrations with other apps and software
Cons
Lack of complete funnel building
One feature is still in the beta version
Final Words
So, you can go for Unbounce if you are only interested in building landing pages and supporting lead forms, not websites, and you value AMP landing pages for mobile and don't mind paying a premium for them. Most importantly, if you work with a large team and need a different set of permissions for each member.
FAQs
1 – Is Unbounce any good?
It's a no-frills software that makes creating landing pages simple using its easy-to-use drag-and-drop editor and a host of beautiful templates to choose from. If your company is serious about converting visitors into leads or clients, then Unbounce should fit your business perfectly.
2 – Why should we use Unbounce?
Unbounce is an email marketing tool that creates beautiful landing pages. Also makes it easy to deploy sticky bars and pop-ups that show you engage with people in your target market.
3 – Is Unbounce easy to use?
All in all, Unbounce is a simple tool for small business owners who wish to increase conversion rates with compelling landing pages. However, it is also worth noting this is a full-featured tool that will adapt and grow with your business, not a stop-gap measure to just get you by.
4 – Does Unbounce integrate with Salesforce?
Yes, Unbounce is integrated with Salesforce. This integration is available for all current subscription plans & some legacy plans.
5 – How do you integrate Unbounce with Zapier?
Select and authorize your Unbounce account from your Zapier account. Next, select your Client ID and landing page, overlay, or sticky bar (your information will be pre-filled for you once you authorize your Unbounce account) and click "Continue".