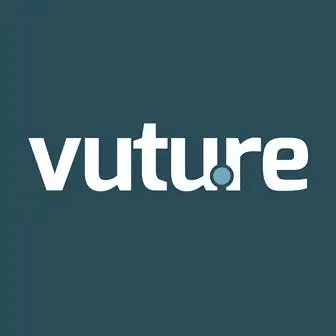 Vuture Review: Features, Pros, Price & Alternatives
What is Vuture?
Today, many marketers need tools that help their organization in various tasks, especially for marketing purposes. So here we review Vuture – An Email Marketing Software.

Vuture is not just an email marketing tool, but also it is a leader on a global level for marketing automation for professional services, founded in 2005. Nowadays, this has become a choice of the top 200 accounting, consultancy, and business organizations worldwide.
Thus, it has several offices in the most famous cities like Sydney, New York, and London. The technology suite of Vuture is created to help make healthy relationships between marketers, clients, and fee-earners.
Furthermore, Vuture has become one of the best marketing and advertising sources, helping professional services by delivering end-to-end marketing campaigns.
This email marketing tool helps appeal to new clients globally by assisting brands and sending emails to inform them about your updates. I personally became a fan of this robust feature in 2017.
It works tremendously well for making follow-ups, badges, check-links, event portals, and email invitations. The list is not short—all these help run an affluent event for an organization. Marketers or users can also carry out such beneficial events to get in touch with many interested clients.
For organizational improvements, it can use an in-built feature of the report. It also helps create a complete incremental development within the campaign. In addition to that, it offers a "Design Center." Using this one, users can send scheduled and manual emails to their customers according to customer choices.
In the end, Vuture will help users with the active integration facilities with a few best CRM systems. For creating an excellent experience for their partners, users, or clients, these CRMs are the most helpful facilities available at Vuture.
What is the use of Vuture?
Vuture is one of the best email marketing tools a marketer can use in their organization. Using Vuture, they can ease their daily routine tasks. The following are the other uses of Vuture you should know about.
Vuture is helpful for many tasks related to email marketing. You can easily take the help of Vuture for your personalized emails to automate client engagements.
With Vuture, it becomes easy to keep your customers engaged with relevant emails.
It helps to create harmony in your relationships and build complete trust between clients and users.
It traces your content to develop engagements and satisfaction.
Users can create templates for emails and newsletters, e-cards, and invitations.
Besides, it has become the most preferred email marketing tool for many marketers because of its various uses.
Features
Like the other email marketing tools, you can expect a lot of features from Vuture. It helps to make your online email marketing straightforward and secure. Also, it can help you with email templates for any event you organize. Kindly check out the following features explained in brief.
1. Emails
My personal opinion is you cannot appeal to your clients until you send them at least an impactful email about your products. And here, you will need the strategy to appeal to your client with an effective marketing email. As a result, you should know your client in a better way.
By sending personalization emails, you can increase customer engagement in your organization, and the marketers also approve of this.
Furthermore, you can integrate with leading providers using the CRM integration options provided by Vuture. It is hard to believe, but it takes care and creates personalized experiences to empower organizations to control data.
2. Events
I have organized an unforgettable event for my company before with the help of Vuture. According to my experience, it would be cheesy if I said that Vuture is a master and creates the most beneficial programs, like any event for our organization. But it's true that it offers features for managing event touchpoints without any worries.
Further, it created three partitions that made my event successful. These three partitions were: automating levels of the event process, attendee experiences, and real-time reporting. Besides that, you can organize a virtual event through Vuture.
3. Reporting
This is the best feature everyone needs in their organizations. Don't you agree? Everyone wants to know about what's going on and what needs to be changed in the organization for a better customer experience. Similarly, even if you have a marketing team, development resources, or advanced analytics functions, it will never disappoint you and manage all reporting with full capabilities.
You can easily access the in-built reports and intuitive dashboards. This will help you make better decisions according to the data and also helps to find out the trends as soon as possible.
4. Services
Vuture follows the client-first approach policy and offers services according to that. Thus, their clients, including me, are satisfied with them.
The other features of Vuture are as mentioned below:
Document Library
Mobile Friendly System
Auto Responders
Contact List Imports
A/B Testing
Mailing List Management
List Segmentation
Pros
Easy to create effective emails
Easy to use
CRM integrations are available
Mailing is easier and faster
Excellent customer service
Cons
A few features are missing
Templates should be more flexible to make changes
A free trial is not available
Vuture Pricing & Plans
Although Vuture is an excellent email marketing tool and helps your organization, the prices are not provided. You have to contact them for plans and choose according to your needs. They updated the prices before 2020. However, plans may be different today.
How To Use Vuture?
You can experience many uses of Vuture, like creating templates, etc. However, mostly I used this tool for personalized email marketing. With Vuture, my effective personalized communications with customers have become so easy. And here's how to use Vuture for personalized email marketing.
You can use CRM integrations to store a user's information using custom fields. And if you don't have CRM integrations, other options are also available for the same.
Easily create dynamic segments by combining automation insights, user journeys, and email behaviors.
Use images dynamically to respond to your clients better.
These above are a few uses of Vuture, but as stated above, you can use it for many other tasks.
Conclusion
You need a robust email marketing tool to ease your work if you are a marketer. Finding the best one out of many email marketing tools is like a tough nut to crack. But, here in this article, we have made this easy for you.
You can read this software review about Vuture. It's not only a tool that eases your tasks but also helps to keep your customers engaged by creating impactful emails. Using many features of this tool, you can quickly complete your daily routine work.
In the end, I hope you have got what information you want. If you have any confusion, leave a comment, and our team will sort that ASAP.
FAQs
1. What is the type of organization Vutue works with? 
There are many users and organizations Vuture works. A few of them are small enterprises, mid-size business organizations, government organizations, non-profit organizations, and freelance.
2. Does Vuture support other languages except for English? 
No! Vuture was founded by David Brady, Tufan Unal, Robin Stephens, and Paul McAsey in 2005. Also, it is mainly based in Sydney, London, and New York. As a result, it is available in the English language only.
3. Does it offer robust support? 
Vuture always tries to make its users happy. Thus, it provides three supportive options to all users. You can get online support, business hours support, or 24/7 live support from Vuture.
4. Why should you use Vuture?
Vuture is one of the best email marketing tools available in the market for many functions. These functions are drip campaigns, click-through tracking, drag-and-drop editor, email scheduling, document library, template management, real-time email editor, etc.
5. Does it offer an API function?
A big "Yes" to this one! Vuture has an API function to help you in your organization and provide ease of working.
6. What is better in Vuture?
Vuture works internationally. It is helpful to sort out your marketing demand and help send emails to your clients. Also, with this email marketing software, you can impact your clients quickly. The dashboard also looks incredible with all the features.
7. What things should be improved?
Vuture is a fantastic email marketing tool. However, it lacks in some cases. The analytics offered by them are open rate and essential, and thus, they should be improved as soon as possible. Also, the templates should be improved.