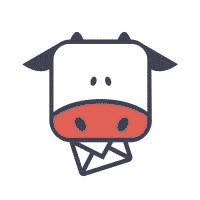 Moosend Review: Features, Pros, Cons, Price & Alternatives
What is Moosend?
Moosend is an email marketing platform designed specifically for small businesses. It is the perfect tool to choose for positive and effective email marketing. The platform, which was developed in 2013 by Yannis Psarras is perfectly suited for entrepreneurs and small businesses.
Since its foundation, Moosend has continued to grow in popularity and is currently viewed to be a leader among other email marketing solutions within the same price range. You cannot compare its robust, automated workflows with those of its competitors.
Like any marketing platform out there, Moosend has its advantages and disadvantages. Despite its flaws, however, it offers some good solutions to anyone in need of an effective email marketing plan at an affordable rate.

Want to know how to assess whether or not Moosend is the right marketing solution for you? It is the perfect option if you desire an affordable tool that provides you with a highly robust automated workflow.
Although Moosend has a free plan, it does not offer 24/7 customer service. Rather, it only avails customer service 5 days a week. Another downside is the fact that it does not offer phone support or priority support.
As such, if this is a crucial part of your marketing strategy it would be advisable to go with AWeber. Their customer support is extraordinary, and they offer an endless list of email templates, whereas Moosend offers only 70 templates.
Another downside to Moosend is that it offers a limited number of third-party integrations. Now, if this is a deal-breaker for you, you can easily go for MailChimp, whose free plan allows you over 240 third-party integrations. It should be the better solution for your business.
Moosend Features
1. Dashboard
With the dashboard feature, you can easily keep tabs on your marketing efforts on the platform. It allows you access to data relating to your subscriber count, email list, and previous and imminent broadcasts.
This is useful data as it allows you to understand your business' progress and what to do to increase the number of your subscribers.
2. Data Integration and Storage
The platform allows you to access, collect, and store customer data, which you can later use for segmentation, creating customized content, and effecting trigger emails. Find below Moosend's data fields and how you can use them to import new customers and customer data.
3. Data Fields
When you collect and store any contact details, Moosend arranges them into data fields. With these data fields, you can partition your contact list so that you can develop improved targeted communication. Normally, the platform will organize the data into 3 separate fields: customer name, email, and phone number. If you seek to add data fields, you can customize them and use them to gather data that is beneficial to your business. For example, you can create such data fields as age, gender, birthday, recent purchases, and location, among others.
4. Use Moosend To Import Customers And Their Data
There are various ways through which Moosend allows you to collect customer data. These include Manual entry, signup forms, Spreadsheets, API, and Pre-developed integrations.
Manual Entry: You can easily copy and paste customer data. With each manual entry, you can add up to 500 fresh members in a single swing.
Signup Forms: Set up sign-up forms on your email and website to capture new customer data.
Spreadsheets: Record your customers' details in spreadsheets and upload them to your site. With each upload, you can input up to 40 MB of data. Just ensure that your data is stored in TXT and CSV file formats.
API: With Moosend's open API you can develop personalized integrations. You can also use it to improve the overall functionality of the platform by instigating the inflow and outflow of data to develop custom applications.
Pre-developed Integrations: This feature allows Moosend to smoothly share customer data with any third-party solutions you are linked to.
5. Segmentation
Moosend's segmentation tools allow you to develop customer divisions depending on their usage of your system data. This allows you to improve your email relevance and reduce your expenses by shrinking your overall send volume. You have the freedom to determine the conditions of each segment you create. Check the table below for some of Moosend's segmentation conditions.
6. Email Builder
With Moosend's email developer you can easily create customized as well as professional emails. It has a drag-and-drop feature that allows you to edit your emails effectively depending on the intended recipients. You can easily insert diverse content into your email templates including articles, blog posts, text, timers, products, social media icons, buttons, or anything you feel could be useful.
You also can insert conditional blocks into your templates. This is an efficient way to develop vibrant emails that share your distinct content with your contacts based on the data gathered. A good example of this would be to share a special offer for a weekend getaway in the mountains, to be displayed only to recipients in a specific geographic location.
Moosend only provides customers with 70 pre-designed email templates, which is barely enough and fades compared to the number of templates offered by competitors. AWeber, for example, offers 700 templates. Another challenge with Moosend's pre-designed email templates is the fact users cannot assess cross-client display compatibility. As such it is impossible to view the way emails look on diverse email service providers.
7. A/B Testing
The A/B Testing feature allows you to enhance your email communications and subject outlines. You have the flexibility to develop several versions of your email and select multiple lists of customers to send the various versions. From there you can assess the performance of each version and choose the winning email for your impending campaigns. Check out the table below to understand the main components of Moosend's A/B testing.
8. Marketing Automation
Automation is a very useful feature in marketing. It gives you the much needed potential to develop drip campaigns that forward successive automated emails to your clients. Moosend encompasses pre-developed flows that have distinct triggers and schedules. The platform has a total of 18 different drip campaigns including happy birthday emails, special offer reminders, abandoned carts, repeat purchase reminders, and upsell and cross-sells, to name a few.
9. Deliverability
Deliverability defines the number of emails delivered to your customers' inboxes. When choosing an emailing system for your business, ensure it can give you a high deliverability rate. Find below a few practices to help increase your deliverability rate.
Deliverability analytics and reporting
Dedicated domain
Email Authentication (SPF & DKIM)
Double opt-in
Dedicated click tracking
Dedicated IP address
Automated user elimination for soft and hard bounces
Deliverability-specific benchmarks
Unsubscribe option
Moosend offers most of these features except for deliverability-specific benchmarks and automated user elimination for soft and hard bounces.
10. Analytics and Reporting
It is quite a useful feature! With exceptional analytics and reporting abilities, users can easily and effectively generate numerous reports. These reports should help assess and envisage the key metrics of your business, and help you gain achievable perceptions on ways to develop and grow your business. A few metrics that are crucial for tracking your business include activity by location, bounced, browser mostly viewed on, clicked, complained, devices mostly viewed on, email client mostly viewed on, opened & not opened, sent, and unsubscribed.
11. Integrations
Moosend is quite lacking in this sector. It provides only 39 native third-party integrations, which fade in comparison to its competitors. MailChimp, for example, offers over 250 inbuilt integrations. Given Moosend's partnerships with Zapier and PieSync, users can easily link with numerous other applications, but that would require an additional subscription. A few of Moosend's integrations include Convertful, Drupal, Magento, OpenCart, PrestaShop, Salesforce, Verifybee, WooCommerce, and WordPress.
Moosend Pricing
Besides their free plan, Moosend supports a Pro Membership plan and a Custom plan. The Pro Plan goes for $10 a month and you get up to 2000 subscribers. The Custom plan has a couple of different prices, depending on the customer's preferences. For $20 a month you are allowed up to 2,500 subscribers, $125 for 25,000 subscribers, $205 for 50,000 subscribers, and $390 a month for 100,000 subscribers.
Besides the very lucrative deal, you get with their pay-as-you-go plan, you can easily enjoy a 22%discount if you subscribe to their annual contracts. The only catch with this deal is that you have to make your payment upfront, which makes sense because the 22% discount makes it an awesome deal. Moosend's pay-as-you-go plan is quite affordable and by far the best deal among its competitors. It starts at $5 to send 5,000 emails.
Pros
– Access To Pro Features For Free
The free plan allows you access to such Pro features as the platform's robust, automated workflows. You also enjoy design assessment, SPAM, tracking, and endless emails.
– Quick And Effective Customer Support
The free plan offers customer service for only 5 days a week, but on those days, you will have access to very hands-on support that's also very effective. Their customer support agents engage you through live chats and you get instant responses to your messages and questions. You will love the fact that your problems will never go unresolved or your questions unanswered.
– Awesome Reporting
Any report you generate will be very highly detailed and presented effectively. With features such as geological insights and click heatmap, not forgetting details on client emails and devices you should enjoy exceptionally detailed reports, which serve you well when developing your marketing strategies.
Cons
– It Can Be Quite Difficult To Use
The platform is not very user-friendly, especially for new customers. Over time, Moosend has managed to revamp most of its software, which has significantly improved its usability. However, their signup form developer and email editor are yet to receive any action. Hopefully, they attend to these two soon.
– Less Than Brilliant Design Templates
Yes, their landing page, newsletter, and signup form templates could use a little renovation/update. They need new and brighter ideas to give their customers some good selection choices overall.
Conclusion
Moosend is quite popular on the market, but it also comes with a few challenges. If you think that you can overlook its cons, then it can be an excellent platform for your email marketing campaigns. Besides, you get awesome Pro features and amazing customer support in their free plan. That is a major plus!