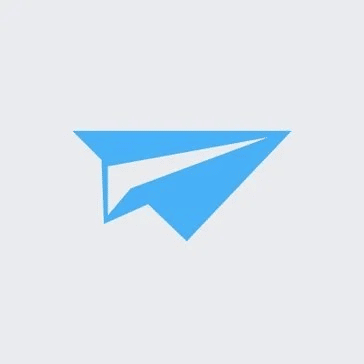 Mailee Review: Features, Pros, Cons, Price & Alternatives
Introduction
Since we all know that the present and the future of email marketing are not blurry at all, we're back again to reviewing our next best email marketing tool, Mailee!
Email marketing is still profitable(if done with good tools), provided you're also putting the best foot forward in creating content.
However, maybe all email marketing tools look similar for a newbie, or perhaps they're not techy enough to choose what's best for them! However, there's no need to worry now as we're always ready to review different email marketing tools available based on the other characteristics and functions provided.
Remember that there's always a metric to choose a particular tool as one of the best email marketing tools, as Mailee in today's case, and we follow these general rules of judgment for better results.
Thus, without any further ado, let's start with the introduction of Mailee below.
What is Mailee?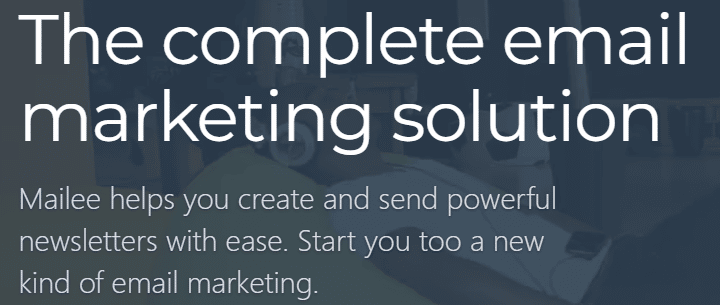 First and foremost, Mailee is an email marketing tool designed especially for agencies or small businesses to step into the marketing arena effectively.
From the first look of Mailee, it's a pretty straightforward marketing tool, and the best part about Mailee is its availability of a free trial. Yes, freebies are always attractive, especially when they're valuable.
We want to state that if you've just started in the email marketing thing and wish to leverage it as much as possible, Mailee is perfect to go with! It contains all the features to kickstart your email marketing strategy at a fundamental level.
Let's suppose you're readily looking for a tool to create and send your company's newsletter to the registered users! Check out Mailee, and you're good to go with a simple and custom user interface.
There's more to Mailee, which we'll describe in the features section below. So, stay tuned to know about our experience!
Key Features of Mailee
The highlight feature of Mailee that we'd like to tell you about beforehand is the ease of use. Yes, it's one of the features you should always be looking for in a top-performing email marketing tool and a set of other features.
So, let's check out what Mailee has in here!
1. No Complexities To Deliver Right Within The Inbox
Most email marketing tools suffer the challenging phase when their emails are not delivered right or not delivered within the inbox. However, this simple email marketing tool is designed differently by keeping perfection in mind.
Mailee ensures to send email messages within the inbox are to the right people and at the right time.
2. Custom Messages With Intuitive Design
Mailee contains some excellent flexible templates to send customized messages to the audience. And yes, the audience loves personalization!
3. Automatic And Easy Import Of Contacts
We like to call it an automatic import system because it's a breeze to add contacts within Mailee. A newbie can even create lists and add them within the interface in a matter of seconds.
4. Editable Templates With High Authenticity
All of the email templates of Mailee are super easy to edit and add content to. After using the tool, you will see how simple, effective, and easy it is to do with its editable email marketing templates.
Mailee's Big Brother is all about accurate information in real-time about where and when your messages are being opened. It directs to the authenticity and reliability you can have on Mailee. And, it's for customers as well as they tend to trust the sender more.
5. It Gives Clear Insights And Analytics
Metrics are metrics we use to judge a particular email marketing tool. Mailee's reports make it all easy on the eyes. See it, get it! Moreover, you can check who's interested in your content.
And it's all done with the assistance of insights and metrics provided by Mailee. You can see who clicks on a message and sends focused messages, especially to people most interested.
6. Dedicated IPs
To help preserve your sending reputation and get the best results possible, they offer a dedicated IP address for your account, beginning at $39/month. The dedicated IP addresses are also crucial in determining that emails will land within the inbox without being filtered or blocked.
7. Offers A Complete API
Mailee has a complete API that lets you integrate everything into your apps. With wrappers available in Ruby, Python, PHP, Java, and more. API refers to the fact that you can access different processes within the same tool.
This is important for integrating email functionality into other software applications or websites.
8. Great Customer Support
Their support guys are fantastic. They are always transparent and ready to fix and admit all the mistakes present within the system. You need to tap the Help button to contact Mailee's customer support, or you can also send them your concerned messages through official addresses.
Mailee Pricing
To get started, you can go for Mailee's free trial, which will give you 250 credits, and that's also for free! Yet, there's no extra info available about Mailee's further pricing on the official site.
Pros
Easy-to-use tool
Custom-built email templates
Simple to import contacts
Great customer support
Gives accurate metrics
Cons
Lack of advanced features
No proper info on premium pricing
Final Words
So, that's all we've experienced about Mailee after first impressions and customer reviews. However, it's also clear that it's not a heavy-duty email marketing tool if you're looking for professionalism. But, Mailee consists of all the essential features you desire in a starter email marketing tool.
Related FAQs
1 – How do I choose email marketing tools?
To choose the best email marketing tool, you need to consider certain factors such as ease of use, availability of API, dedicated IP addresses, segmentation, scalability, customization, affordable pricing, and more.
2 – What are the 4 types of email marketing?
The four types of email marketing are namely email newsletters, promotional emails, retention emails, and acquisition emails.
3 – Is Mailee good for business?
Yes, Mailee is suitable for agencies and small to medium-sized businesses.
4 – What are the disadvantages of Mailee?
One of the biggest demerits that we found with regard to Mailee was the lack of advanced features. It is a quite basic email marketing tool and not designed specifically for professional high-end purposes.
5 – Is Mailee API free?
Yes, Mailee offers a free trial of up to 250 credits.