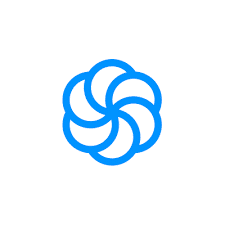 Sendinblue Review: Features, Pros, Cons, Price
What is Sendinblue?
Sendinblue is basically an email marketing solution developed to serve small and medium-sized (SMB) businesses that need to automate their email marketing campaigns, especially on a limited budget. It is highly similar to Mailchimp but cheaper and with higher functionality. Unlike Mailchimp, Sendinblue has a free version and a free trial for its premium platform.
Most of Sendinblue's clients including marketers and brands use the software for their email marketing campaign initiatives. As such, they can easily automate triggered campaigns to send emails and newsletters to their customers. Check the image below to understand the wide range of features Sendinblue offers its customers.
Sendinblue embodies a marketing platform that offers a comprehensive set of features and exceptionally competitive prices. These aspects alone make Sendinblue a top-notch player in this particular market niche. Check the image below to understand the wide range of features Sendinblue offers its customers.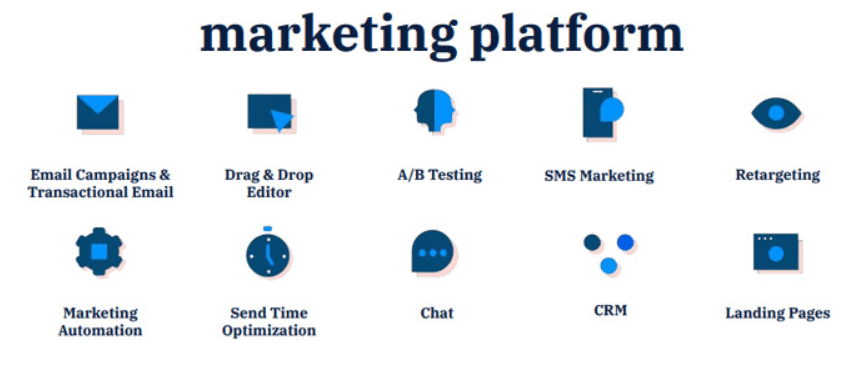 Sendinblue Review
Sendinblue is the niftiest and most intuitive platform for supporting the growth of small and medium-sized businesses. Its well-thought-out marketing tools help businesses to grow and thrive exponentially in the digital space. Its marketing services are aimed at helping SMBs develop, maintain, and nurture customer relations.
One of the best Sendinblue's features must be its ability to enable businesses to always access their customers wherever they are. Are you wondering how? Well, four options: email marketing, chat, SMS marketing, and inbox. Besides advertising, these options enable businesses to easily and instantly respond to their customers' concerns.
SMS marketing offers businesses the capacity to directly communicate with their customers in a time-effective manner. The inbox is very crucial to the overall communication process as it stores, organizes, and tracks the customer's email history.
Sendinblue's free plan has very useful and easy-to-use features including automated marketing, sending up to 300 emails every day, and phone support. Those with a premium account enjoy such automated features as web tracking and lead scoring.
Contact Management: Sendinblue offers a contact tab through which businesses can easily organize and manage their contacts.
Sending email campaigns: Sendinblue's email campaign experience is on another level with these editor options:
Drag and drop editor
Rich text editor
Copy and paste your HTML code
Reporting and Analytics: Sendinblue's software automatically tracks all your crucial email metrics including a number of sends, bounces, email opens, and overall clicks. The software also analyzes the subscribing and unsubscribing rates, automated campaigns statistics, and A/B testing outcomes.
Sendinblue Pricing
Unlike its competitors, Sendinblue charges customers based on the number of emails they send as opposed to the number of contacts they have. They have a $25 monthly plan for 10,000 emails. The price varies significantly based on the number of emails. The highest monthly rate is $99 for 100,000 emails.
The platform's premium package goes for $65 a month and allows access to all features, 20,000 emails, and unlimited automation. The highest-rated premium package goes for $599 per month and offers 1,000,000 emails.
Bigger companies that exceed the 1,000,000 emails threshold can opt for the Enterprise plan. Sendinblue's pricing is especially attractive for its ease of comprehension that's mainly attributed to being constrained to a single structure: monthly email sends.
Sendinblue's competitors, HubSpot and Zoho Campaigns operate using multiple structures entailing email and contact volume, or an integration of the two. It can prove quite cumbersome for clients to project the charges for individual services.
Sendinblue offers the most competitive prices in the market and a hefty new marketing muscle. Its strategy offers exceptional value for money, making it a great option compared to its competitors.
Sendinblue Integration
Sendinblue is one of the 1000+ apps connected to Zapier's library. As such, it offers clients the opportunity to connect with hundreds of other apps. In fact, customers can easily create automated workflows by linking your contrivance to any additional business apps they may have.
The integration is excellent for lead generation, e-commerce, online courses, analytics, LMS platform, CMS, and event management. This level of integration is highly efficient for marketing as it automates numerous tasks.
Sendinblue Vs Mailchimp
Besides offering better and more competitive prices than its counterpart Mailchimp, Sendinblue also offers more advanced features. For example, there are a lot of complaints from Mailchimp users regarding the software's list management capacity.
Sendinblue's clients can easily integrate contacts from diverse lists into the same campaigns. Such complexities can compromise business proceedings, but Sendinblue ensures more streamlined operations.
Sendinblue is more affordable compared to Mailchimp. Although it offers lower prices, it does not compromise on quality. In fact, its connection to Zapier's library promotes more streamlined operations and higher integration capacity for clients.
Sendinblue offers an all-around more affordable option compared to Mailchimp, especially with its all-in-one email marketing option. This service effectively handles any and all email marketing needs while also providing more features than Mailchimp.
Conclusion
Any business, whether online or physical, can agree that email marketing is an integral part of its business processes. Even with social media growing in popularity and introducing new platforms each day, email marketing still remains the best way to contact clients.
Sendinblue, therefore, offers services and features integral to the growth and success of your business and helps increase your revenue.