LeanData Review: Features Pros & Price
Organizations have become more efficient by accepting software services, mainly lead management software services. Using the software, a firm can be allowed incoming leads and research them to change them into new business activities.
Suppose you run an organization and try to match your leads to accounts. But did not get better software. At this point, you can rely on LeanData, and it helps control thousands of leads that come into our Salesforce instance daily.
What is LeanData?
A business needs an application that is used to provide lead contact, account records, and much more. LeanData stands there to help you. Plus, it helps to create modern and composite record routing to support Go-to-Market (GTM) strategies. This is not enough yet!
Furthermore, it stands at the center of the Salesforce CRM and helps to arrange the go-to-market process.
What Does LeanData Do?
LeanData helps you in matching, routing, and engagement solutions. They come with a capacity of connecting data to the correct people, so reports get leads, contacts, accounts, and other opportunities. It further allows B2B companies to boost speed-to-revenue and enhance many experiences of buyers.
Also, it comes with accurate reporting so that users can go deeper into their campaigns, accounts, leads, and other objects. It helps them to spot the elements that affect their business moves most. It comes with reliable data, which may prove helpful to enhance your business within and out of your reach.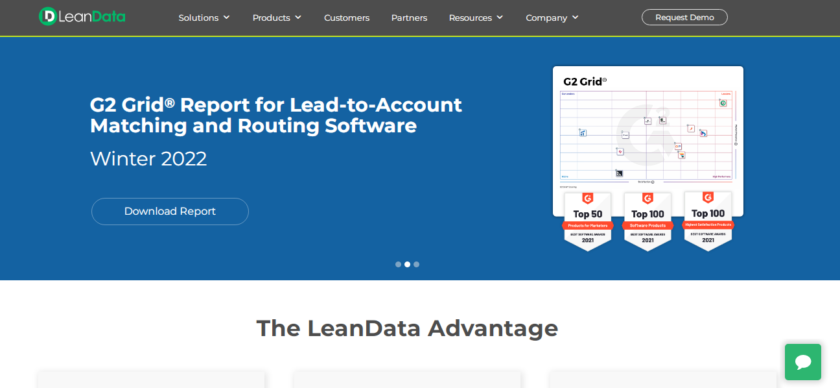 Does LeanData Have Products?
When it comes to LeanData, it helps to make an accurate data foundation in your business. And, when it comes to its products, it does not lack behind to prove itself. You can save your precious time by using the following products of LeanData. 
Routing – Routing is for Experts, beginners, or others who can create and upgrade composite routing flows on the fly.
Matching – It is one of the best platforms for matching software, which makes the best lead-to account with data connections and helps organizations.
Engagement – This tool helps to connect the engagements of every buyer to the correct accounts.
Is It Beneficial To Use Leandata?
You can see many benefits of using LeanData, but we have the following main benefits to give you more information. 
Relationships – The preeminent benefit is the capacity to show potential relationships with Salesforce, drag-and-drop interface, round-robin system, and insights.
Security – Algorithms work naturally under the Salesforce platform, and it comes with robust security so that your information does not leak during the data exchange process.
Drag-and-drop – It provides a drag-and-drop option to create lead distribution workflows by easily moving objects. It is more beneficial for invoices.
Insights – This tool comes with many comprehensive insights into the operation department. As a result, users can take a look at how leads flow in the Salesforce platform. Also, how they can make use of data to continuously step up the issue of leads.
LeanData Pricing
It has not provided any further information for plans and prices; you have to contact them to know the exact fees and plans. You can request a demo, but a free trial is not available on this platform. Otherwise, the benefits and products are most demanded by many users.
Wrapping Up
Many businesses need marketing automation software to save time in routing, matching, and engaging processes in today's era. Therefore, this review article collected all the possible information on this software.
What is LeanData?
What does LeanData do?
Does LeanData have products?
Is it beneficial to use LeanData?
LeanData pricing
We hope you will collect enough information on LeanData from this review. However, to experience its benefits, you have to use it by yourself and make your decision.