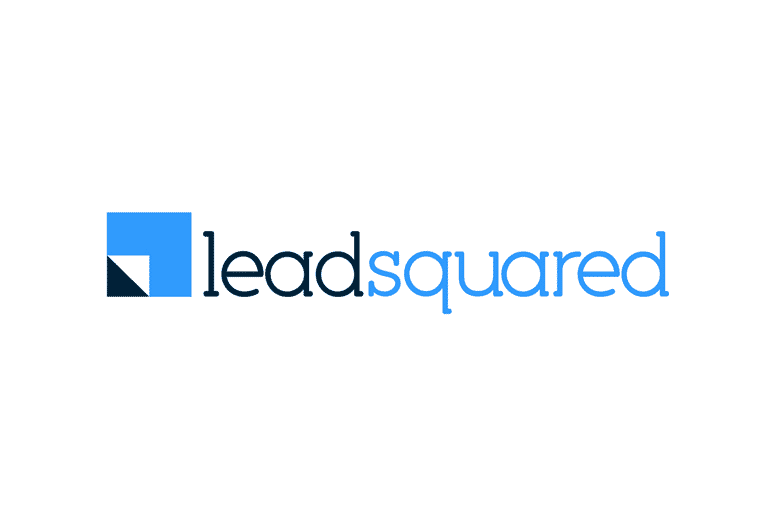 44 Best
LeadSquared

Marketing Automation Software Alternatives
Paying too much for marketing and still not getting enough leads? LeadSquared is here with its exclusive features like Funnel marketing, Trigger engagement, Hierarchical transparency, and Sales execution CRM at a low cost compared to alternatives.
LeadSquared is an easy user interface for newbies and it gives instant boosts to your organization. It can be hired for financial, educational, health care, marketplace CRM, travel, etc to increase engagement and to gain more leads for your business.
It gives role-based access to the users. Easy to integrate with third-party software.
LeadSquared can be run on any web browser and its application is available for Android and iPhone.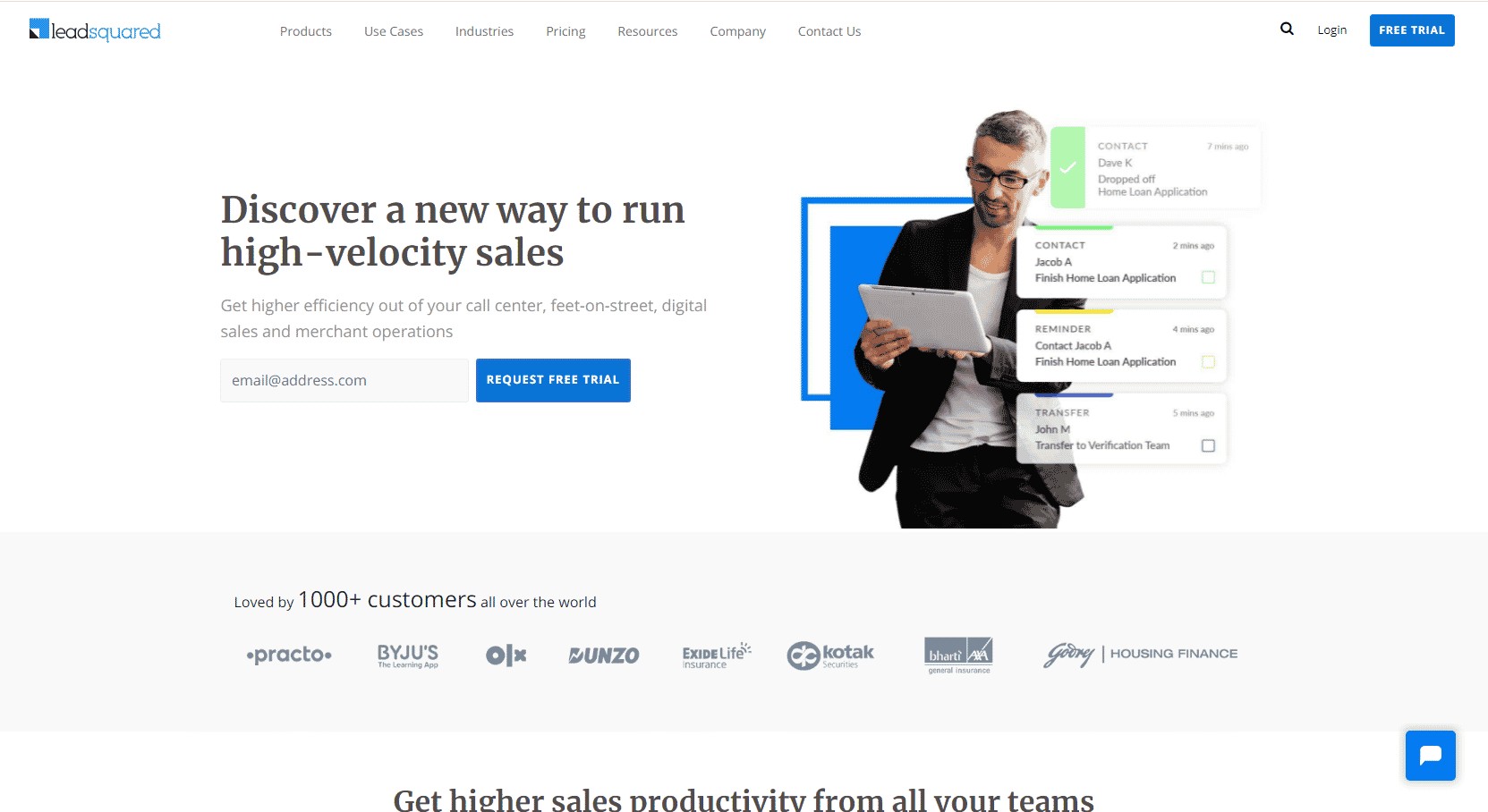 Features:
End-to-end Marketing automation with LeadSquared ensures to serve meaningful and standard conversation across all the channels. Let's see how they do it for us to kick high our sales.
Timely Capture Leads:
Takes care of all the loopholes and makes sure not to lose any of the leads and connect them with landing pages, APIs, connectors, and more.
Takes quick automated actions like qualifying, prioritizing, and distributing the leads to relevant teams and increases conversation.
Tracks Intent:
Tracks the user profile 360° and finds the intent-based upon behavior, activities, social tracking, and much more.
Blueprint Your Journey:
Visualize your journey based upon pre-build user behavior, the way you engage for important actions like pricing, lead follow-up, and more.
Trigger Engagement:
Provoke the engagement on all the devices via email, text messages, calls, a social portal, and other ways.
Helps to boost Customer Lifetime Value(CLV) by reactivating dead leads via trigger campaign and cross-sell signal capture. LeadSquared maintains your engagement well.
Flexible Workflow:
LeadSquared does not bind your business with any particular workflow. You can sketch your workflow based upon different products and based upon your team.
Remote CRM:
You can track your team's activities from remote places while your people can perform various tasks with mobile CRM like document upload, transfer lead, and much more.
Scales Performance:
LeadSquared keeps a bird' eye view on your activities such as lead sources, engagement campaigns, user journeys to measure your performance and find strategies for any of the loopholes.
Bridges your systems:
It creates a single loop from marketing your business on various platforms, collecting leads, engagements, and conversation activities.
Mobile CRM Software:
Sync your agenda of the day with your scheduled tasks and work from anywhere without missing a bit.

Take a quick follow-up and meetings based upon agents' location

Track your agent's activity history and much more

Reduce falsified meeting logs by tracking location
Customer Portal:
Fast paperless self-service

Hilke in number of application

Encrypted password log-in for customers, partners, and prospects

Track your location and activities in real-time

Allows users to fill-up forms, applications and make payments through their pocket device
Pros:
Increases engagement and sales

Easy and quick follow-up of leads

Automated response leads to funnel marketing

Reliable coding support

Worthful to pay an amount

Takes minimum time and efforts to learn and set-up
Cons:
Not compatible for B2B marketing

Takes time to load advanced filter tasks

UI can be updated for a modern look

Needs little technical skills for smooth use

Less third party integration
Price:
LeadSquared offers its plans into three different categories but all with a free trial.
Sales Execution CRM Pricing: Tools offered to boost your sales efficiency

Field Force Automation: To keep track of your sales team

Marketing Automation: Fetch more leads and build long-lasting relationships
Marketing Automation:
It offers four different plans according to the size of your team and contacts.
Basic:
For the businesses with 10,000 contacts with all the basic features for marketing at $400 per month billed annually
Standard:
For the businesses with 50,000 contacts with all the basic and advanced features for marketing at $1200 per month billed annually
Enterprise:
For the businesses with 200,000 contacts with all the standard and extraordinary features for marketing at $2500 per month billed annually
Custom:
If you have more than 200,000 contacts you can look forward to a custom plan which serves you exclusive features at a pocket-friendly price
Wrap up:
LeadSquared is a complete business solution for sales CRM, Marketing tools to boost your sales and helps you to achieve your targets in less time. If it does not cater to your needs then you can check out Best Alternatives of LeadSquared on Alternatives Magazine.