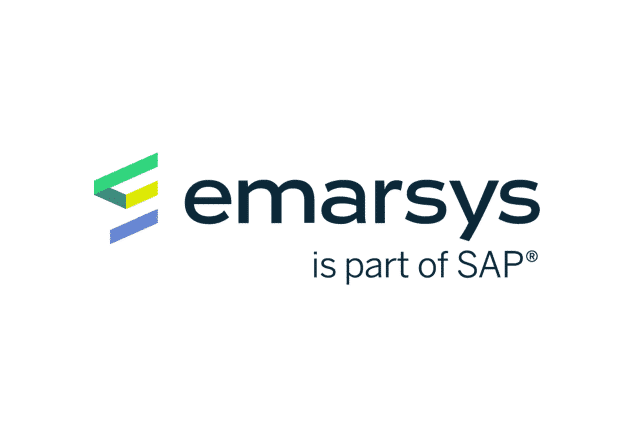 SAP Emarsys Review: Likes, Price, Features & Alternatives
Introduction
It's a no-brainer; marketing automation can give you impressive business outcomes. A marketing automation software gives marketers the ability to create consistent and customized content via one-to-one cross-channel journeys.
As a result, it not only adds value to your business but helps you stay competitive and relevant in the marketing game. For marketers who want to tackle their hurdles and want to connect with their customers effectively, we've developed a detailed analytical review of SAP Emarsys.
First, we'll look at Emarsys's essential features, pricing, and user reviews in the sections given below.
What is Emarsys?
Emarsys is an omnichannel customer engagement platform and also called marketing automation software. This SaaS software can be accessed globally by various companies. It is designed to help the clients achieve business outcomes by ensuring the most rewarding omnichannel customer experience possible.
The software further allows marketing teams to configure workflows, conduct A/B tests, and analyze the customers' behavior. In addition, it enables employees to manage loyalty programs, capture and store the customers' data in a centralized repository, generate custom reports, map customer journeys, etc.
Various other features of SAP Emarsys await you below. So, let's read its critical features for better understanding without any further ado!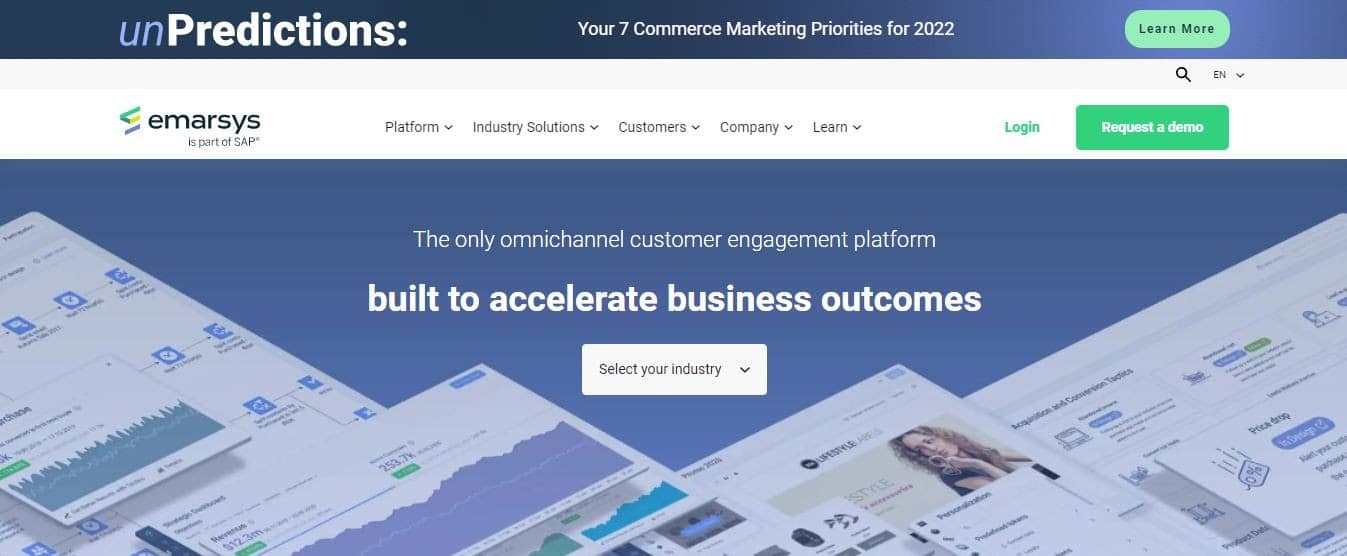 Key Features
The platform claims to deliver profitable and predictable outcomes that your business demands. And it also offers a practical helping hand in the following capabilities.
1 – Automation
It features 1:1 personalized marketing in real-time, AI-optimized delivery scheduling, end-to-end journey automation for custom strategies, and more to optimize the entire customer experience.
2 – CEP
Their Customer Engagement Platform helps customers make more intelligent decisions using data and behavior. The platform also features unified customer data and supports leverage AI predictions and lifecycle scoring.
3 – Personalization
It features a customer-centric personalization platform to offer you real-time insights, product recommendations, and one-to-one predictions that work on any device and channel.
4 – AI Marketing
Tap into the power of predictive marketing with its artificial intelligence platform. It consists of inbuilt turnkey tactics developed from industry-specific knowledge.
5 – Loyalty
The inbuilt loyalty programs help marketers retain more customers, maximize current marketing use cases, and minimize discount-based incentives. In addition, you can easily integrate their loyalty program with significantly less IT involvement that also features their exclusive Loyalty Wallet.
6 – Analytics
A strategic dashboard displays strategic analytics with ready-made revenue impact reports and other actionable revenue and customer lifecycle highlights.
7 – Key Integrations
It is fully integrated with top e-commerce providers, which means you can easily synchronize all store data with the SAP Emarsys omnichannel customer engagement platform. Some of the examples of integrations include Magento, Salesforce, and Shopify.
8 – Industry Solutions
The platform offers industry solutions for E-Commerce, Retail, Mobile, Travel, and other Cross-Industry solutions.
9 – Channels
To experience 1:1 personalized omnichannel strategies, SAP Emarsys assists you over the email, Web, Ads, Mobile, and Direct Mail channels.
To support all these features, Emarsys is known to offer impressive services of Onboarding & Enablement, Technical Support & Training, On-Demand Production of campaigns, websites, ads, or applications, and Strategic Guidance to help your team at each stage.
Pricing
The exact pricing structure is not mentioned on the website. However, you can request pricing by providing your contact info here.
User Reviews
"Emarsys is a robust email marketing platform for eCommerce stores with a variety of products. It captures many data points from website engagement to campaigns and contact events. What I like most about Emarsys's block-based email campaign creation interface. It supports advanced-level development, giving you control over your email design."
"It's amazing if you have a large database, with various data segmented. However, if you are a small/medium-sized enterprise with not a lot of in-depth information on your database, then this can quickly become an expensive lesson to learn."
"We can view both our offline and online customer behavior and sales data in one location, which is essential to get an entire customer view. It's quite simplistic to build emails using the drag and drop templates. Also, shoutout to our account manager. She has been amazing and super helpful!"
Final Words
This way, SAP Emarsys is a marketing automation software that brings together multiple success stories: Puma, Pizza Hut, Babbel, Nike, City Beach, and more.