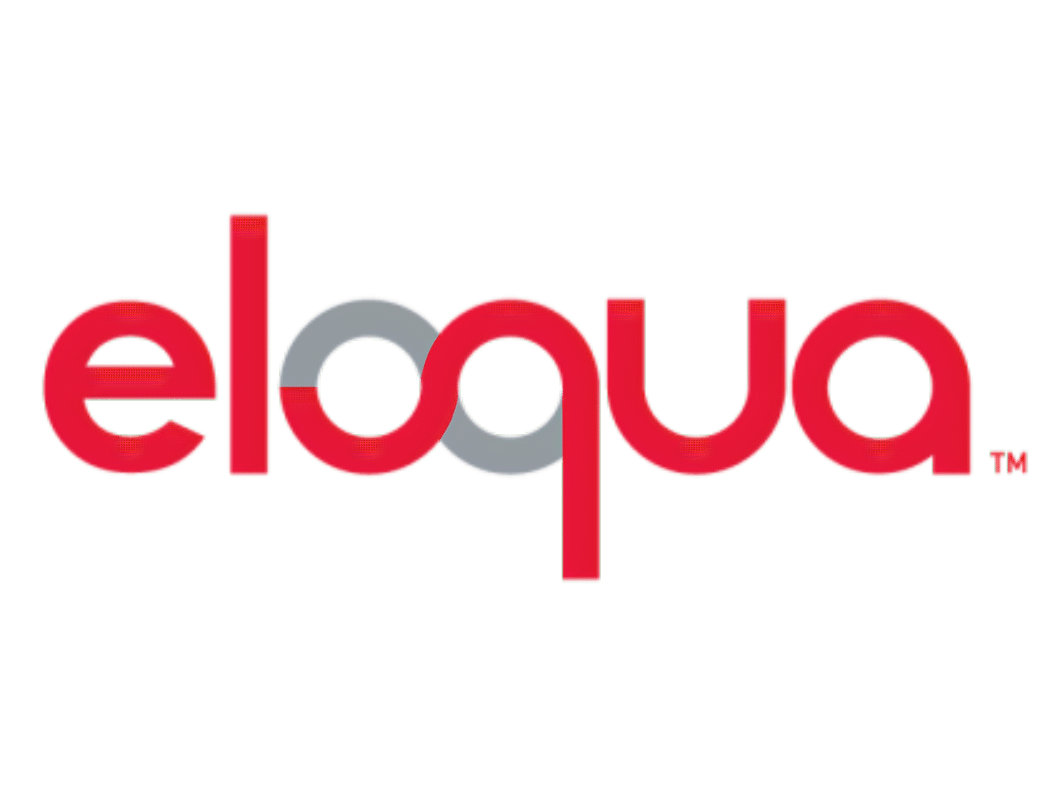 Eloqua Review: Features, Price & Alternatives
Introduction
Eloqua aims at helping marketers and B2B organizations for managing marketing campaigns and sales lead generation. Eloqua features a marketing campaign planning canvas and email automation to target customers and prospective clients.
The software tracks opened emails, customer activity, and visitor behavior potential clients through the marketer's website. Eloqua stores the information of tracked customers and prospective clients such as company, job title, name, address, email, and phone in its database for analysis.
Oracle Eloqua
Oracle Eloqua is the best-in-class B2B Marketing Automation Solution, This Marketing Automation tool offers campaign design, advanced lead scoring, real-time firmographic data, and integrated sales tools.
Oracle's marketing solution is most often used in large enterprises that primarily market to other businesses. Eloqua offers packages for basic, standard, and enterprise marketing. Numerous features differentiate account levels, like access to various Oracle sales and marketing services.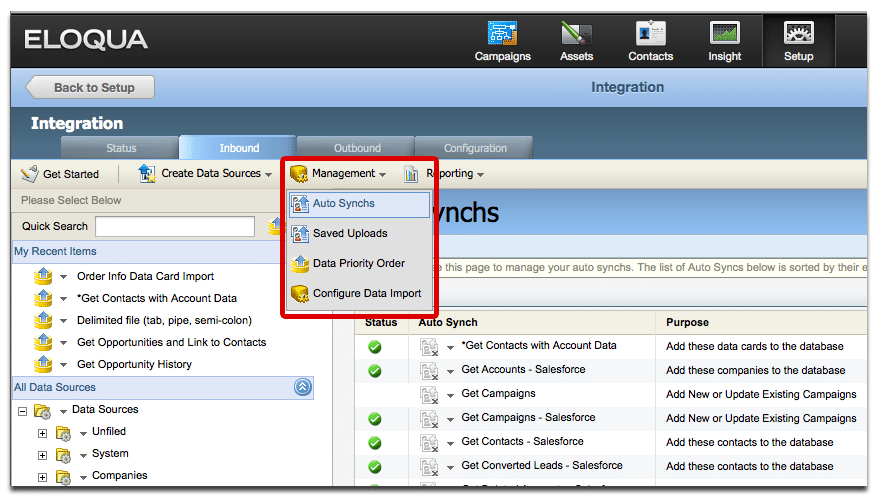 What is Eloqua?
Eloqua is a marketing automation tool that allows marketers to plan, create, and implement their campaigns. Eloqua is a very powerful product that helps with marketing automation across multiple channels, including email, display search, web, video, and mobile.
This software provides tools to segment and targets specific audiences with the most relevant content. Software is used by marketers, primarily B2B marketers, to help automate the lead generation process.
It features a database that stores prospect and customer information, an emailer that sends emails to prospects and customers, and a website monitoring system that tracks prospect and customer activity on websites under the control of the marketer.
Eloqua is a software as a service ( SaaS) platform for marketing automation offered by Oracle that aims to help B2B marketers and organizations manage marketing campaigns and sales lead generation. Eloqua sends marketing advertisements to mobile devices, email, video, and search results pages.
Features
It helps to increase the speed of sales lead handoffs to less than a minute.
Used to engage your contacts on their preferred channels especially when they are receptive.
Help to provide visibility into the customer journey to your sales team for informed conversations.
Deploy simple or sophisticated marketing campaigns, without help from IT.
Help to connect data across third-party and native apps quickly and efficiently.
Drive higher ROI and engagement with compelling account-based marketing experiences.
Lastly, helps to increase customer loyalty and maximize customer lifetime value.
Pros
Oracle Marketing Cloud has a large range of great integrations with over 100 third-party platforms.
It has a well-designed visual campaign builder that is both intuitive and powerful to use.
Oracle Marketing Cloud is HyperSite, which allows you to quickly build personalized microsites using dynamic user content.
Most powerful marketing automation tool for enterprise businesses.
Cons
Very expensive, Starting at $2,000 per month, Oracle
It has a slow implementation time due to the types of organizations that typically use O
It does not integrate with Google Adwords so there is no way to track PPC ROI using Oracle Marketing Cloud.
Eloqua Pricing
Oracle Eloqua offers three basic pricing plans which are aimed at mid-sized to large-scale enterprises. These plans are billed on a monthly basis and they mirror the cost for implementation with a database of no more than 10,000 contacts.
Basic Plan
Cost $2,000 per month
Lead scoring
Multichannel campaigns
Email marketing
A/B testing
Dynamic content
Up to 10 users
Central dashboard
Reporting tools
Unified marketing calendar
Standard Plan
Cost $4,000 per month
All Basic features
Up to 50 users
Full link branding
Digital advertising
Event Management Modules
Advanced routing
Multi-lead scoring
Custom security administration
Enterprise Plan – Custom Pricing
All Standard features
Unlimited users
Oracle cloud priority service
Contact the sales team at Oracle for more info on pricing and additional features for the Enterprise package.
Eloqua Integrations
Oracle Eloqua is a CRM database that is hosted on different servers but integration enables the passing of information between these databases. More so, Oracle Eloqua uses External Calls to integrate with CRM systems.
An External Call is a set of API instructions from Oracle Eloqua that accesses the CRM and passes data to it. Every External Call has its own user credentials to access the CRM system. Eloqua provides the leading integrated demand generation applications and expertise for executing, automating, and measuring highly effective B2B marketing programs.
Writing information to the CRM from Oracle Eloqua is called an Outbound Call. Outbound External Calls usually contain the word "Update" or "Create" in their names. You will find them in the Send Data folder of the External Calls section within Oracle Eloqua's integration interface. To view the list of external calls, go to the Eloqua software and click Settings > Integration > Outbound > External Calls.
Outbound External Calls can be triggered by Internal Events or Integration Rules and to view the full list of triggers, go to the Eloqua software and click on Settings > Integration > Outbound > Internal Events.
In general, when a contact in Oracle Eloqua is updated by a form submission or by a user, the contact needs to go to a program in Program Builder and follow through a step that has an internal event to fire off the external call.
Conclusion
Eloqua drives the entire marketing automation process from contact to close while making prospect interest and intent visible at every step.
Leading technology backed by expert professional services, Eloqua marketing automation is the best practice in demand generation for marketers who need to produce a continuous flow of qualified leads for a professional sales force.
Eloqua's customers include Sybase, Seagate, Nokia, MySQL, Administaff, Nuance, and many other leading B2B marketers.
Finally, note that Eloqua is a cloud-based revenue performance management and marketing automation solution company. It does not only help in automating marketing workflows, but it also helps marketing and sales teams to grow their business and improve revenue.
Eloqua acquired by Oracle in 2012. Now it is part of Oracle Marketing Cloud.