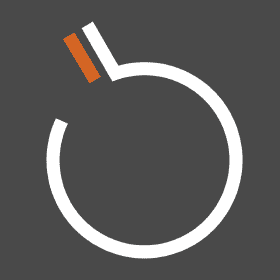 BombBomb Review: Features, Pros & Pricing
Introduction
BombBomb helps sales professionals to convert leads, build trust, and rehumanize their communication using a simple video.
With this system, users can send, create, and track video emails in an easy-to-use simple email editor and get analytics on opening your emails, who is clicking your links, and also who is watching your videos so that it becomes very easy to respond when you are less busy.
This software also allows Integrations with an Outlook and Gmail Chrome Extension which implies that BombBomb works where you already work.
BombBomb is an email marketing tool for real estate that is automated conveniently with the option that allows users to personalize, blending automation with your human touch.
The prompt feature sends pre-built content on your behalf that resonates with the needs of your customers.
What is BombBomb?
As a business owner, communicating through text alone can be pretty frustrating and boring, and also becomes hard to build an engaging experience with your customers. However, BombBomb helps you to create and track personalized and engaging video messages.
In addition, this tool is seen as the leader in video messaging for customer engagement. This is because the use of video is perfect for helping you build a better customer experience.

Features
Allows users to send videos quickly to clients using a Quick Send function and create video emails using an easy-to-use Email Editor.
Users can send simple video messages, rich video emails, or even traditional text and image emails more quickly
Users can also get accurate analytics on who is clicking your links, watching your videos, opening your emails, etc.
Document Hosting includes support for PowerPoint, PDF, Mp3, Word, Zip files, and Excel.
It includes an auto-responder and workflow for drip campaigns that allows users to automatically send individual emails or an entire series of emails
Pros
It is extremely easy to use even beginners can use
The customer service is superb through phone and web
The software is packed with loads of features to edit, record, and send video emails from mobile and PC
The software is 100% worth the price with independent value and ROI of the use case
Cons
It can be quite tasking for advanced usage which includes, connecting to a CRM system and rolling out across a larger team of user
The software could be too advanced for usage in a simple video in an email
BombBomb Pricing
BombBomb offers a 14-day free trial with three different pricing plans that are based on the number of contacts on your list of emails or the number of people you intend to send video emails to. The pricing plans are:
Individual package: $39 monthly for annual payment or $49 every month, for up to 2500 contacts
Individual PLUS package: $49 monthly for annual payments or $69 every month for up to 3500 contacts
Premium Setup: $1299 paid once and then renewed at $588 annually.
BombBomb App
BombBomb allows you to shoot and send video emails from anywhere you are on the go. Here are some of the new key features of the BombBomb App.
It allows the camera to instantly pop up which makes it easier for you to record and send videos quickly
Videos can easily be renamed on the mobile application
Easy to use a navigation bar that will guide you to quickly track your video and find your library
You can download it from the Apple Store or Google Play Store Now!
BombBomb is highly recommended for real estate agents, sales reps, and support teams.