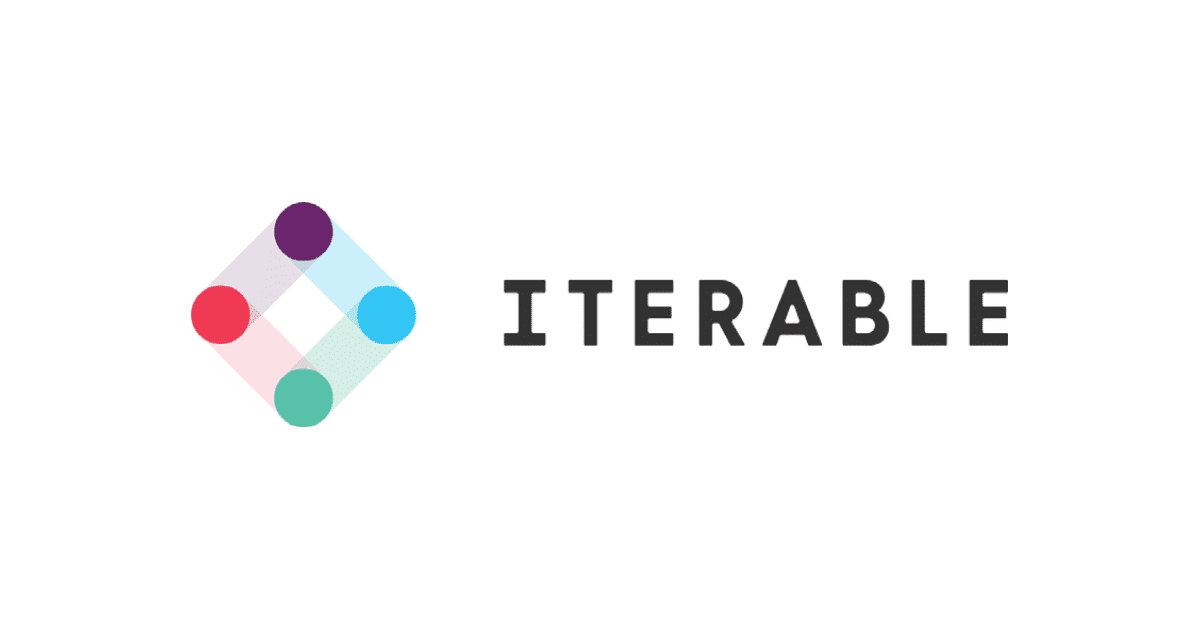 Iterable: Details, Likes, Dislikes, Price & Best Alternatives
Iterable is an online cross-channel marketing platform that helps you create merged customer experiences by creating, measuring, and optimizing every interaction throughout the customer experience. With the help of Iterable, you can connect with your customers like you already comprehensively understand their required service needs.
Do you want to grow in marketing in this heightened competition? You need to change traditional ways and have to adopt new technological ways. It works from the root to develop speed and scale.
Services like Mobile push, email, SMS, app-notification, web push social, were arranged to work together flawlessly. Building a cohesive lifecycle experience and serving a unique purpose for the customer, Iterable customizes each channel with integration.
Just six or seven years ago, marketing platforms were quite different from today's marketing. Multi-channel or cross channel is about linking your brand experience with your customer's engagement online. For creating unique communication, This tool focuses on making it possible.
Iterable provides you with special tools to build better customer experiences. This marketing tool is specially designed for setting a new standard in customer relationships. Also provides audience segmentation, understands every customer's needs and behavior, and provides service per their requirements.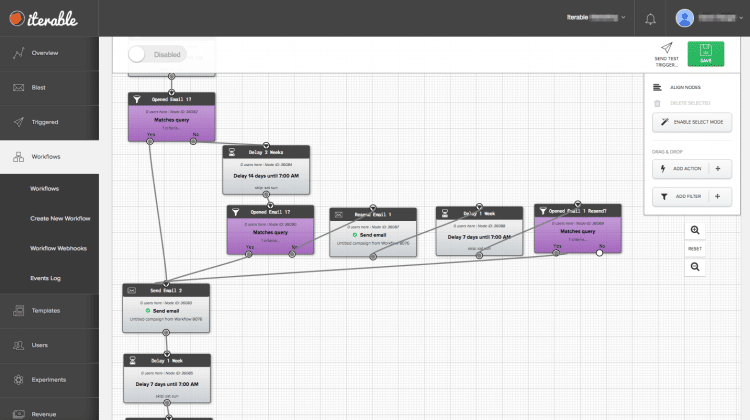 Why Should You Pick Iterable?
It is pretty obvious you want to know about the services or features provided by this marketing automation tool that make it different from the rest of its competitors. So, check out the below to know why you should go for Iterable.
Email Marketing
Designing sophisticated email campaigns over the entire lifecycle is achievable with Iterable. From warm welcomes interest-driven promotions to engaging messages. You are free to create dynamic emails that are capable of earning the clicks and the loyalty you want.
Mobile Messaging
With the mobile messaging service provided by Iterable, you will be able to create cross-channel experiences that seamlessly move between channels without losing connection. Mobile service ranges over push in-app, SMS, and mobile inbox. It means you can send messages to your customer with just a tap away.
Personalize Catalog
With the personalized catalog service of Iterable, you will experience the next level of personalized iteration. Catalog merges your brand's most valuable data, empowering marketers to consistently build one-to-one content experiences that cultivate engagement and build customer trust across an entire audience base.
Iterable Artificial Intelligence
You can enable your marketing and forge deeper customer connections with this tool artificial intelligence. It schedules tasks and keeps track of growth to deliver a better experience using artificial intelligence.
Data Centralize
Provides strategic training and structure guidance for future data cross-channel success. By centralized data with Iterable, you can conduct the campaigns you wish with a platform designed for maximum scalability, performance, data activation, and results.
Workflow Studio
From building campaigns to designing the journey, the workflow studio interprets the customer behavior. Ensures that sending the right messages to the right customer; for this, workflow studio is integral to advanced intelligence.
What Makes Iterable Useful?
Iterable is a growth marketing software that allows brands to create, optimize, and execute cross-channel campaigns. Brands like Zillow, Box, and SeatGeek choose literally to build customer engagement throughout the whole lifecycle with unparalleled data flexibility and content recommendations.
Some other technology businesses use Iterable to increase their marketing capacity. Some of them are Hipcamp, Opendoor, Care.com, Autolist, Zoopla, DGTL, HoneyBook, Zillow, and UpHabit. All these mentioned businesses gave positive reviews about Iterable and claims about increasing their business with the help of Iterable platforms.
In addition, Iterable is employed in various fields such as food & beverage, health & wellness, retail & eCommerce, financial services, and the entertainment business with praised feedback. Calm, a health & fitness service provider, said, " For a data-driven marketer, Iterable is a potential tool. It manages complicated data sets and helps in recognizing new segments, and automates our cross channel outlets".
Conclusion
Iterable is a marketing software tool used to boost your business marketing. It uses various strategic techniques to increase marketing quality, like providing various products to fulfill its purpose. They provide email marketing, mobile messages, catalog, AI, centralized data, and workflow studio.
After using these marketing services, various leading businesses find Iterable reliable, and convenient for marketing growth. Their positive reviews and feedback define this marketing automation tool's serviceability. You can trust this marketing software tool for your business, as many other leading businesses trust Iterable for marketing development. Because of the latest technology used to make this marketing tool leading in business markets.