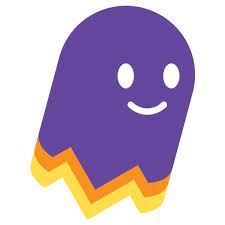 10 Best
Ghost

Browser Software Alternatives
Are you a digital marketer or a netizen? Working with multiple accounts at the same time? Ghost browser allows you to log in to multiple accounts at a time with a single-window. No need to use incognito tabs or multiple tabs for logging into more accounts at a time.
The ghost web browser allows users to use all the chrome extensions you already have. Its objective is to improve the productivity and the life of web developers, marketers, and others who tend to use multiple accounts.
Ghost Browser is also known as one of the best firefox alternatives and it is developed by Loving Cup Production. A ghost web browser is a chromium-based web browser that has unique insight for WordPress, as parent production has tied the browser to WordPress.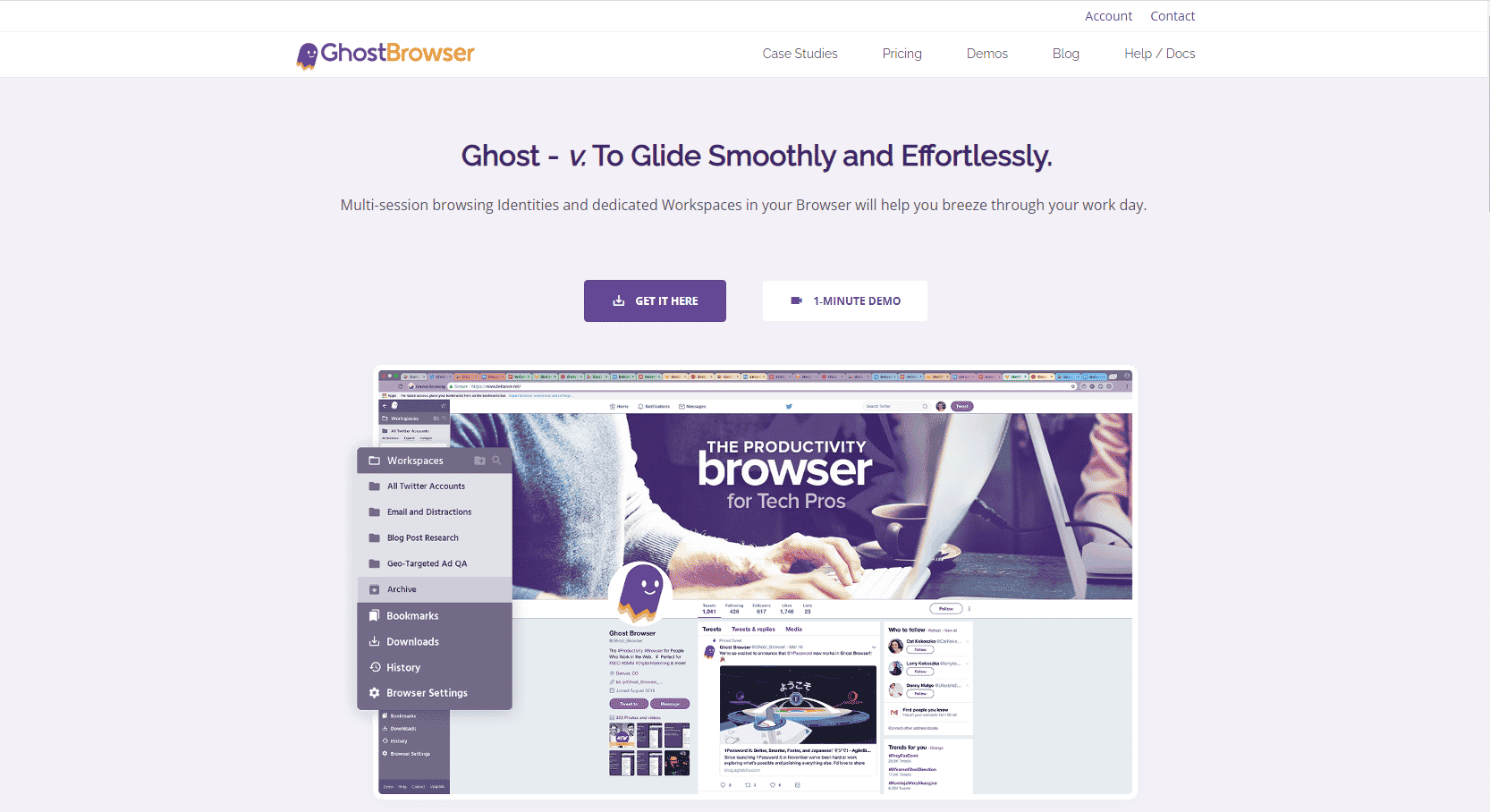 Unique Features:
Can install a chrome extension

Can sync history, cookies with chrome

The interface feels familiar to chrome

Allows to access chrome-based tools
Ghost Browser Vs Chrome:
Ghost web browser performs better than chrome, by focusing on productivity makes it possible to run different sessions of the same website in the same window. This browser gives you an isolated cookie bag for each tab that you open in the window. That means you can open your admin id of WordPress and with another tab, you can access WordPress as a normal visitor.
It does not force you to make every tab a new tab, you can even connect the particular tab to the existing tab. This user can differentiate by using different colors of the windows tab for existing different sessions.
Roles of Ghost Web Browser:
For example, suppose you are working on a WordPress site, You check the functionality of the site after each change. The possible roles are as follows:
Admin of Site

Free user

Premium WordPress user

Unregistered user
For the above, you will have to use many incognito windows if you are using chrome or firefox. These make you frustrated with these lethargic processes.
Who can take benefit from Ghost Browser?
Mainly web developers are benefited from the exclusive features of Ghost web browser, but there are many other job descriptions that can be benefited from this.
WordPress Site Owners

: The site owner saves time by using multiple sites in Ghost Web Browser.

SEO Professionals

: SEOs have to use multiple windows and have to clear cookies all time. If they use this browser his work is done easily.

Social Media Marketers

: No need for the third party to operate multiple accounts at the same time. With a few clicks can operate multiple accounts of a single project.

QA Testers

: easy and quick checking of different sessions at the same time.

Anyone with the requirements to operate multiple accounts at the same time can use Ghost Browser.
How Much Does a Ghost Web Browser Cost?
Ghost Web Browser is available free with limited features and Projects and Sessions for a single window. It allows you to create three different projects at the same time, which might be sufficient for a few users but it might not be enough for the professionals. 
If you are a professional it is advisable to use the premium version. It costs $25 per month and $250 for a year. If you find this browser more useful and if you can increase your productivity with it, then it is surely for you. It earns more than you even think.
Final Thoughts
If you are tired of using multiple incognito windows for all your different accounts then, we would surely suggest the Ghost browser as the best browser alternatives. If you are an SEO professional or a common browser user who does not require more than 3 tabs then you can browse safely around the free version of Ghost Web browser. In a nutshell, if you are a professional user, then it would surely help you in your daily routine more than you expect.