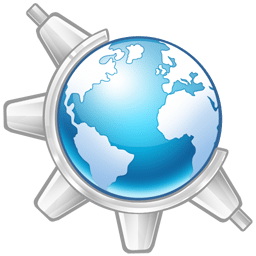 10 Best
Konqueror Open Source

Browser Software Alternatives
Konqueror Browser is mainly used on Linux but also downloaded on Windows and Mac. It is a free and open web-based browser, an alternative to Firefox, Waterfox, and Pale Moon. It is even a file viewer and file manager for the desktop environment. 
Konqueror Browser uses the KHTML rendering engine. It supports the latest web standards like CSS3, HTML5, and Javascript. It comes with the most important plugin to block the ads. It automatically generates an agent switcher. 
The file manager function allows you to buy files' browsers, FTP, SFTP servers, and archive files in zip format and even audio CDS.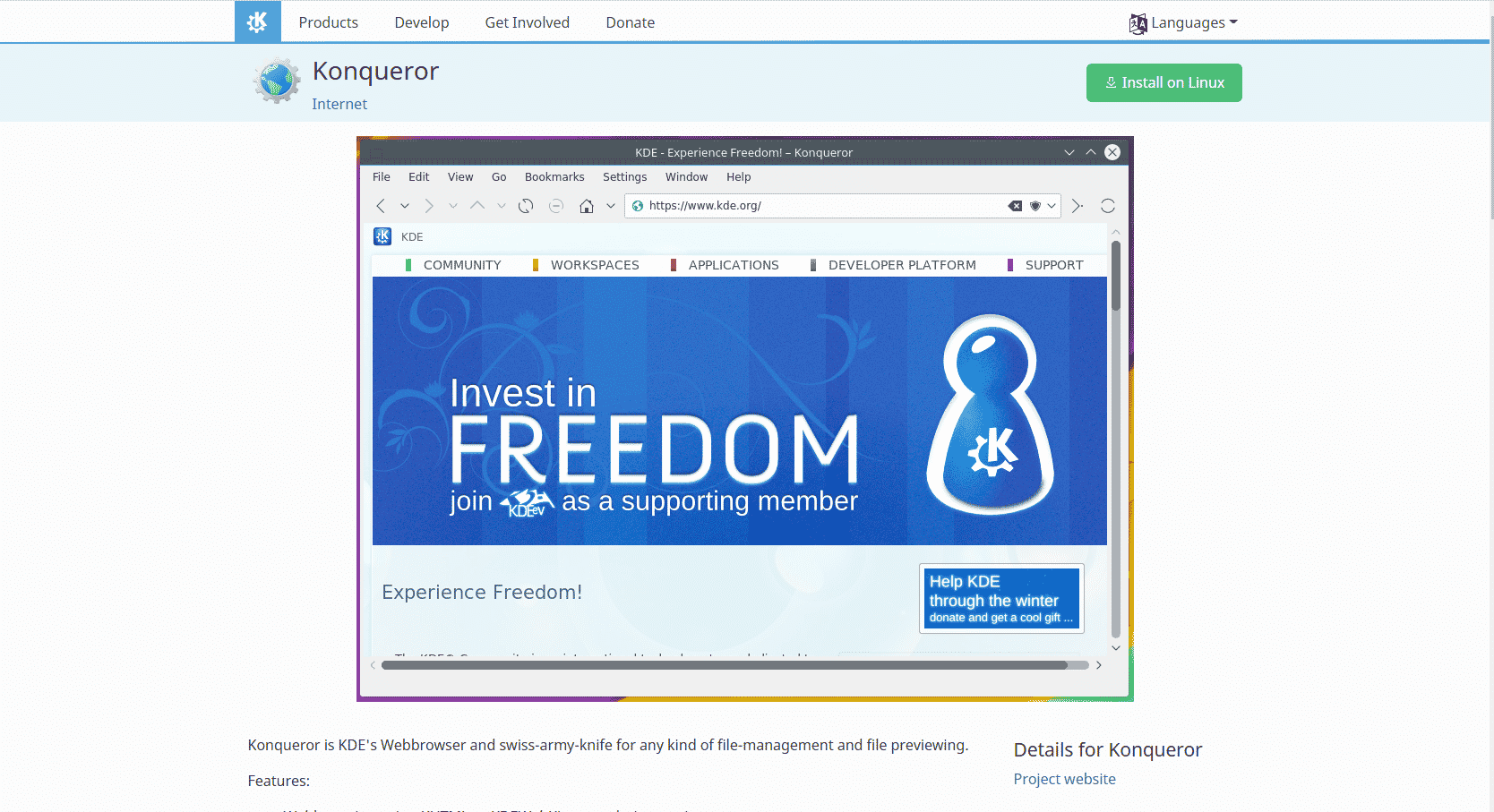 Characteristics of Konqueror Browser:
Free Web Browser

Open Source Web Browser

Cost Free File Manager

Cost Free File Viewer

Works with Windows, Mac OS X, and Unix

An integral part of KDE
Konqueror file viewer allows you to explore the files on your computer as well as remotely to the other computers as well. You will have to install KDE to install Konqueror, KDE is a part of UNIX. If you want to use the Konqueror browser on Windows, then you must install KDE first.
File Managing:
It is a powerful file manager with some exclusive features. Can preview most types of files, a broad variety of KDE frameworks viewers, can be used to view pdf images and text files and other types of files too. 
Konqueror supports split tabs and windows. Works well as a file manager but is not fully efficient as GNU Midnight Commander or plain cp/mv. If you want to move more files together at a time then, GUI file manager is more reliable. 
Dolphin is an old and more reliable & polished file manager than Konqueror. It is well developed by the KDE team. It has been actively developing for 10+ years.  
The attractive features of Konqueror are standard file management functions like cut, paste, rename, open-with, etc., and even offer the view options such as chronological files and folder, keyboard shortcuts to implement a command or to terminate the same. 
Advantages:
Built-in ad blocking

Fast & Efficient browser

Supports text-based web browsing

Local and remote files can be viewed

Amazing file management integration

Inbuilt IMAP mail client

Great browser for Linux
Disadvantages:
No support for other browsers

Limited features for Windows

Does not have incognito/private mode

Few web pages are heavy

Many drawbacks of not using Web-Kit route

Difficult to use for non-tech savvy people
The major inconvenience, it does not have any search bar, which does not allow you to type the particular query. It does not end here, Gmail does not show its fully rich display, due to this some important features of Gmail aren't supported. This forces the user to sift to the HTML interface.
Does not allow many of the important sites to open. Even does not support shortcut keys to work fast and smoothly. It is not compatible with the right-click menu to compress the file and send it. This makes management tedious and time-consuming.
Conclusion:
Konqueror is a free and open-source web browser, can be installed from the official website. It comes with many built-in features such as an ad blocker, automatic web page translation, user agent switcher, automatic image gallery creation, shell command panel, and more. Konqueror browser rises as the best & most popular firefox alternative in a short time span.
If you are a tech-savvy person and can customize the browser then it may prove best for you. It consumes time and energy for the user to optimize it fully. It comes with stability issues and is not supported by many websites.