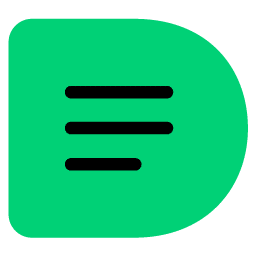 10 Best
Dissenter‌

Browser Software Alternatives
Dissenter Browser is an ad-free browser built for people who like to browse fast without interruptions. As all we know, it is a free speech web browser and also an open source web browser like Google Chrome. This means anybody can have access to the browser's code and use it to modify the way they want to create their own browser.
Dissenter Browser is developed by Gab. It is built with great security and privacy features such as blocks annoying ads, controls cookies, and even controls browser fingerprinting that makes it a favorite among netizens.
Unique Features:
Blocks ads:
It blocks the ads for smooth browsing. No ads are flashed while surfing. Makes browsing faster and secure. No tracking by third-party websites.
Comment on any URL:
Users can comment on any of the URLs of News, Videos, or any other content even if they don't have a comment section. You can even interact with others using the same link. These comments can be visible to anyone using the Dissenter Browser. Allows the user to follow his favorite commentator.
Customize Browser:
With this Browser, you can customize your browsing experience by modifying designs, search engines, and many more features.
Operating System:
It is available on its website for Windows 64-bit, macOS, and Linux.
Disadvantages of Dissenter Browser:
Free Speech:
As it allows anyone to comment on anything on any of the websites, it may contain many irrelevant comments. This may prove the point of free speech but on the other hand, it violates many rules as well.

Free and Open Source Codes:
This may give rise to many censored discussions, which politically may not be acceptable. This resulted in a ban by the Government.
Conclusion:
We recommend using a Dissenter Browser with a VPN, so your government won't come to know about your usage of the ad-free browser and you can browse faster and safer. You can download directly from its website for recommended operating systems.