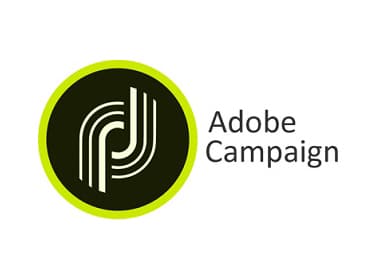 Adobe Campaign Review: Features. Pros & Price
What is Adobe Campaign?
Adobe Campaign is a Marketing Automation Software that is used to handle marketing campaigns in various ways. It allows the user to deliver campaigns using online and offline methods such as email, social media, mobile, and more.
The Adobe Campaign Manager helps the marketers with customer data and other relevant information that can be used to create and deliver campaigns. This software observes customer behavior online to collect data that can be used for campaigns. Knowing customers' interests makes it easier to design a relevant campaign.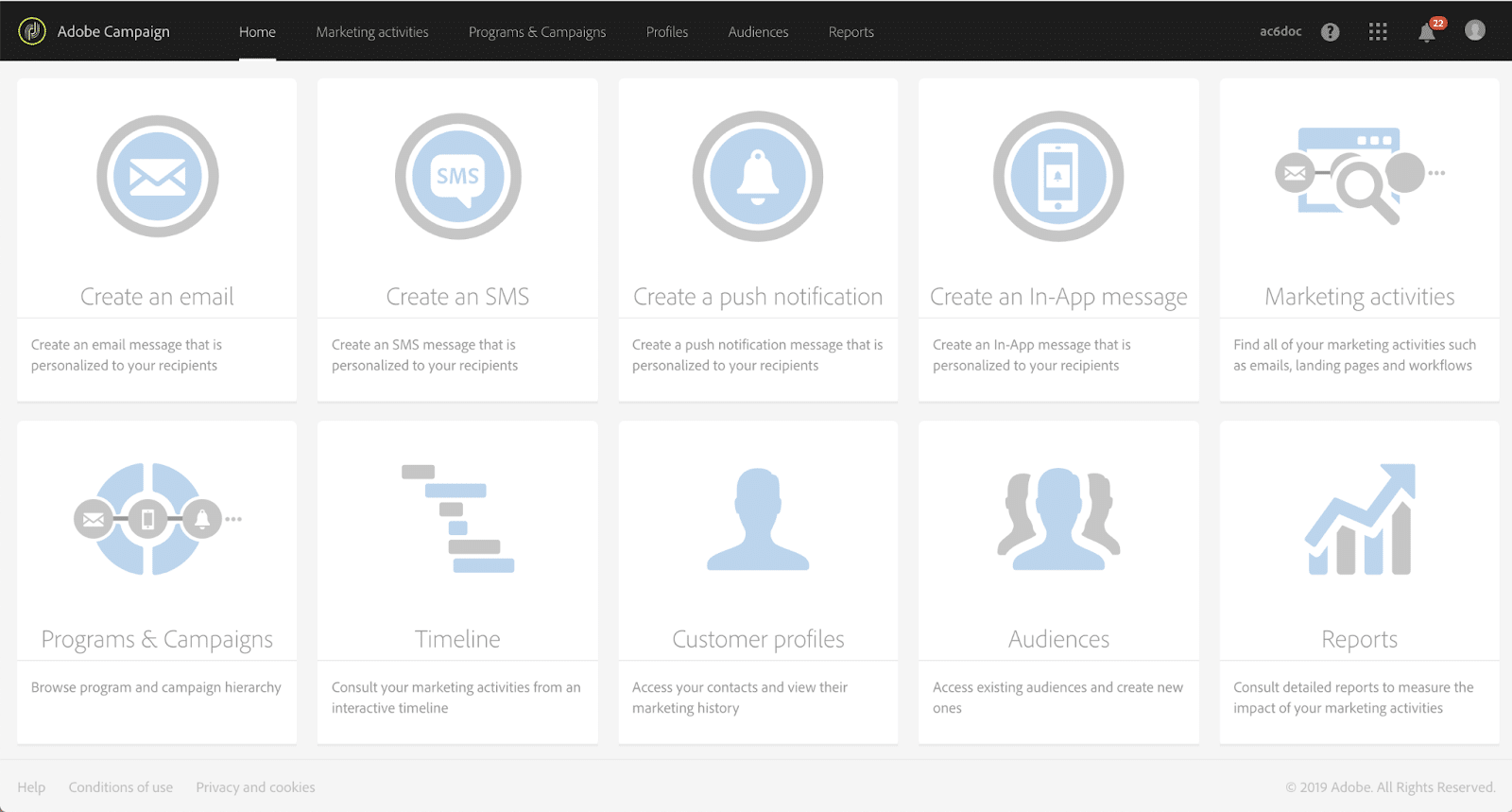 Adobe Campaign Features
This solution has different features that work towards improving customers' online experience. Some Adobe Campaign Manager features include;
Email Management
With this feature, you can create a relevant email that is also contextualized according to the interests of that particular customer. For your email marketing, it is ideal for email creation, reporting, automation, deliverability, and more. Additionally, the emails are AI-powered to pick up open rates and other factors.
Cross Channel Marketing
Having relevant data about your customers influences the channels and methods that you can use to communicate with your customers. With Adobe Campaign Manager, you can use different channels to collect data from various sources. The collected data from different channels and sources can be used to generate relevant messages.
Segmentation And Targeting
Audience segmentation is important. Not all customers have the same needs. The collected data helps the user craft messages that will result in positive interactions.
Customer Profiles
Knowing relevant information and the interests of the customer makes the communication more interesting. It is good for gathering information about the customer that can be used to create messages that are relevant for the customer. Giving customer-relevant messages and campaigns can lead to a conversion. And that is absolutely a win for the business.
Adobe Campaign Pricing
This solution cannot be used entirely for free. There are subscriptions and different pricing structures depending on usage and other different factors. The pricing structure is flexible. Below are different factors that make up the price figure;
Channels
Which channels do you use? The channels that use to carry out your marketing work contribute to your Adobe Campaign Manager bill. Your payment plan is largely influenced by the types of channels that you use. These channels include SMS, email, in-app messages, and others. So you only pay for the channels that you are using.
Active Profiles
The number of your active customers plays a major role in your payment plan.
Add Ons
It can be customized by adding different Add-ons. Customizing your Adobe Campaign, contribute to the payment plan. Hence, Add-ons also influence the subscription amount.
Advantages
Data Management
It works excellently in creating a great profile of a customer. It makes it easy to know what your customers do in different scenarios. A customer profile is made through the collection of data from various channels such as direct mail, web, email, and others. This makes it easier to customize messages that have high engagement.
Omnichannel Marketing
Customers use various channels, and it might be difficult for marketers to sync all the data from those different channels to come up with coherent messages. However, Adobe makes marketers deliver relevant messages in different channels (online and offline channels).
With Adobe Campaign, you send meaningful and relevant emails. The emails are not sent for the sake of being sent, but they are tailored to make an impact. Through research and data, emails are designed to match the interests of the customer.
Managed Cloud Services
With cloud-based services, there is minimum downtime of your work. Problems get solved quickly resulting in better performance.
Adobe Campaign Classic
Adobe Campaign Classic gives different options to cater to the different needs of different marketers. It is a mature solution that deals with complex issues in marketing. It supports Prem, Hybrid, and Hosted deployed models.
Adobe Campaign Standard
Adobe Campaign Standard is another option that can be used for web-based solutions. This platform is used for designing digital marketing campaigns as well as executing them.