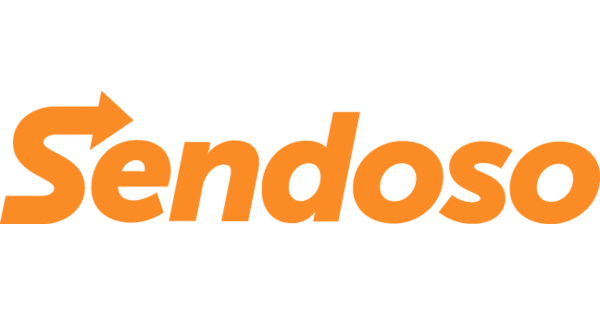 Sendoso Review: Features, Price, Pros & Alternatives
Introduction
Sendoso is known as one of the best email marketing software. Nowadays, it is getting popular because of its features and benefits. When everything is getting digital, you will get a digital platform with Sendoso to send personalized gifts, eGifts, virtual experiences, and whatnot in the digital era.
On top of that, it comes with end-to-end solutions for your comfort and safety. And there is not any suspicious thing found in the software yet, since the beginning. So, you can easily trust Sendoso and collect more information from the following.
What is Sendoso?
Sendoso is one of the popular email sending platforms available for various businesses globally. It is also known as the direct mail automation solution enterprises use to engage with customers. It further helps you send promotional products to your clients, including personalized gifts, handwritten notes, etc.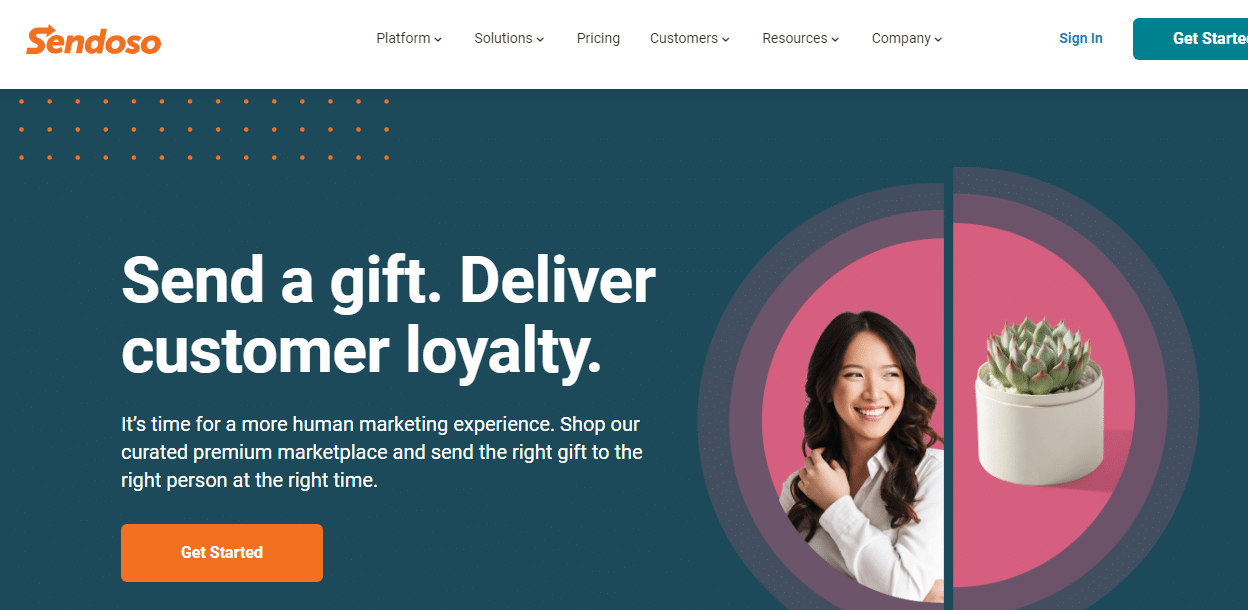 Besides the mail automation solution, it also offers the application programming interface (API) to integrate with any third-party platforms like HubSpot, Groove, Marketo, Outreach, etc. But, you have to contact Sendoso to get transparent pricing.
Features
There are many features involved in Sendoso. But, the main features are direct mailing and creating campaigns to gifting expert guides, according to us.
Apart from that, it offers account-based marketing, sales tracking, reporting, demand generation, customer management, etc., features to the users.
The following other features are also included in Sendoso.
Whether you send personalized gifts or eGifts, you can get limitless sending opportunities with Sendoso. This will not only create a good image of yourself but also helps to maintain it.
You can get the experience of virtual magic show sessions, yoga class sessions, and more activities that your receivers can enjoy fully.
A meeting scheduler is there to help you prepare a schedule before sending an eGift automatically. You can get more meeting chances with others while using the budget efficiently.
It offers you a feature in which you can order a personalized gift from Amazon. Using the handwritten note, Sendoso will re-wrap and send it. But, don't worry, your receiver will receive it with branded packaging.
With the Sendoso Choice feature, you can donate an amount to charity.
After that, you will get the preferable handwritten notes with branded stationery which your receivers can admire more.
You can easily connect with Sendoso whatever your working place is.
Last but not least! With Sendoso, you will get worldwide fulfillment & inventory management. It will help you get better packing boxes, inventory management, mail items, and look for the perfect things you want. So, what do you think? Is this an excellent platform to use, or do you need a different sending platform for your needs?
Decide yourself after reading the pros and cons involved in it.
What is the usage of Sendoso?
You can observe that mainly, mid-size companies use Sendoso to send personalized gifts and many other things to their clients. In addition to that, the usage of Sendoso is vast.
It is not easy to have the attention of B2B buyers and create harmonious relationships. Sendoso makes it easy to build a better relationship with customers and makes a physical impression on clients.
How to use Sendoso?
You have to follow three steps to use Sendoso properly.
First, you have to make a sending strategy linked with all existing campaigns and choose one from the endless sending options.
Then click on the send button. The best thing is that you decide how to wrap the package with paper color, handwritten notes, boxes, etc. The Sendoso team will work according to your instructions and send it quickly to the receiver.
The final step is to connect with your receivers just after the delivery of the package.
You use Sendoso to send eGifts, personalized gifts, promotional products, and more.
Pros
Sendoso is an easy-to-use platform with better customer support and proper functionality.
You can use the sales force of Sendoso as a game-changer because the tracking capabilities are fantastic.
You can get customer support immediately after linking it with your emailing tool.
It is an excellent way to send something new to your receivers and stand out from the rush crowd.
Cons
According to a few reviews, Sendoso is quite pricey, and the product comes with a low utility. However, the rest of the others have positive views.
And we hope you are now clear with your opinion. Let's look at its plans and pricing.
Sendoso  Plans and Pricing
It offers three plans for the users, and they are as follows.
Essential plan
Plus plan
Pro plan
You have to contact Sendoso for the real prices of these plans. But, the best part is that they all have a few exciting features to offer to the users.
Conclusion
Sendoso is one of the leading software platforms for sending personalized gifts and much more to someone. It is mainly helpful for enterprises to engage with their customers and maintain harmony in their relations. Therefore, most firms use Sendoso to send personalized gifts to their clients, and they can also run any entertaining sessions like magic shows.
As a result, we have decided to complete research on this fantastic platform and provide a review for our users. So, we have written this article, and we have mentioned features, pros and cons, pricing, usage alternatives, and much more.
In the end, we hope you will like this article and try to send some of your ordered gifts from Amazon directly to your receivers. Please, let us know if you have any doubts, and our team will sort that out as soon as possible.
FAQs
1. Are there any eGifts offers available on Sendoso?
There are two types of offers available for eGifts on Sendoso, which you can choose from. The first one is Category eGifts (Coffee), in which you can deliver lunch, coffee, and other things to the receiver. And the receiver will get a chance to decide what they want from those options. On the other hand, Merchant Specific eGifts! It is only for special or specific eGifts you wish to send.
2. Who are the regular users of Sendoso?
Sendoso is a fantastic platform for sending promotional products to the company's customers. Therefore, there is no doubt that various enterprises are the first users of Sendoso. However, there are other users: agencies, SMEs, Enterprises, and more.
3. Is Sendoso works worldwide?
You can invest in Sendoso to get worldwide warehousing, logistics, and other business operations. It will help you send the items, eGifts, or promotional products to your client globally.
4. Who is the co-founder and CEO of Sendoso?
Kris Rudeegraap, a person, who has a sales experience for a decade and spent time at Piqora, Talkdesk, and Yapstone, is the Co-Founder and CEO of Sendoso. And with his presence, Sendoso is one of Linkedin's top startups of 2020.