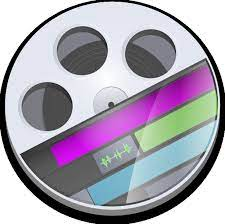 ScreenFlow: Features, Pros & Best Alternatives
Introduction
If are you looking for an alternative to Adobe Premiere Elements (Video Recording and Editing Software for mac) then you must read this ScreenFlow review guide.
I'm saying this because I did the same thing when I faced this situation. Let me tell you what I did.
A few months back, I was looking for the best video editing software, and just like others, I searched on Google and YouTube to get the best suggestions. Guess what? Most people were suggesting this screen recording software.
So my intuition convinced me to go for it, and when I used it (I can say still using it), I realized my decision to try it was correct.
I know if you are here, you also have the same confusion as I have before reading this post. Well, no worries!
In the below "ScreenFlow Review", surely you get answers to all your questions.
What is ScreenFlow?
In simple terms, this is Video Editing and Screen Recording Software from Telestream.
This Screen Recording Software is only used for Mac and iOS users. So, if you are on the hunt for a ScreenFlow for Mac, you are at the right place.
It has everything one needs to make a professional video, from custom-tailored title library, video filters, and multi-app recording to contemporaneous screen, camera, and mic recording. Further, one can publish the video on the platform they want. That's what I like the most about this screen recording software.
What is The Use Of ScreenFlow?
I said that this software is used for video editing and screen recording, but rather than these two features, it has too much to offer on its plate.
With the help of this video recorder, you can do multiple screen recordings, remove background, use video filters, make extremely high-quality animated videos, and whatnot.
Well, this is not the end of its use. We will discuss so many other uses of ScreenFlow in the feature segment.
Who Can Use The ScreenFlow?
Almost every industry uses this software due to its amazing and easy-to-use features. From Education, Corporate, Marketing & Sales, Online Training, and Freelancers to Gamers & App Developers benefit from ScreenFlow.
Features
– Supreme Recording Quality
This software understands the prominence of screen recording, and as a result, it offers the best screen recording feature. Further, it allows you to record multiple screens at a time and use retina displays.
– Built-in Extensive Media Library
This recorder software provides an extensive database of more than 500,000 peerless pictures, video clips, and audio clips to make your video editing effortless.
– iOS Devices Recording
It allows you to record iPhone and iPad screens to make your videos more appealing and show high-quality app demos to your audiences.
– Simple To Cognize And Operate
By using ScreenFlow's simple UI, anyone can create flawless content within no time. Therefore, it is straightforward to understand and use.
– Blend Of Potent Video Editing Tools
Making a video like a pro is like a child's game with the powerful video editing tools of ScreenFlow, such as transitions, text animations, video animations, freehand annotations, and many more.
– Excellent Animations And Motions Graphics
Animation is an easy task with this awesome screen recording software. This software offers built-in video and text animations to make your animated videos superbly cool.
– Superior Editing Tools For Software Tutorials
Do you create a specific software video guide like "How to install Adobe Illustrator on your Mac Pro?" Then no doubt use this screen recorder. This software's predefined styles and templates make your tutorials more compelling.
– Well-organized Control Of Media
Reach out to the media files you stored on your computer to organize your projects effectively. You can access nested clips, multi-track editing, markers, color labels, and everything you ask for!
– Closed Caption
To reach a wider audience, one must include subtitles to their videos. However, no more struggle.
– Popular Publishing Choices
This software offers direct publishing options to any one of the popular content publishing sites like YouTube, Vimeo, Imgur, etc. Therefore, you do not have to switch between multiple platforms.
– Export Animated GIF And PNG 
Create unlimited animated GIFs and PNGs from any video you want within ScreenFlow.
Well, the feature list does not stop here. It provides ProRes, MP4 Encoding, and an enormous number of other options to make your video editing experience out of the box and creative, and that too with ease.
ScreenFlow's Pros
Easy-to-use editing tool
Captures the entire desktop and allows you to zoom in and out during editing
Offers free guides to learn the software well
Make complex things easier
Worth the price
ScreenFlow's Cons
Not available for PC and Windows
ScreenFlow For Mac is only available for Mac users
ScreenFlow Price
It has a total of three packages depending on the pricing you select. Let's unfold ScreenFlow Prices one by one;
1. Volume Discount Prices
The first package will cost you $169, giving you the authority to capture, edit, and create high-quality videos.
2. Super Pak
The Super Pak will cost you around $229, offering you all the premium features.
3. Super Pak + Premium Support
As the package name suggests, it offers premium support via phone. Also, you will be on their priority response list. This advanced package will cost you $259.
How To Use ScreenFlow?
Here, I will discuss how to use ScreenFlow to record a screen on Mac as other video editing uses I have discussed in the feature section.
If you are not willing to buy it at this moment, click on "Start your FREE Trial" and download ScreenFlow For Mac.
Now, click on to run the setup file and read and follow all the instructions given by the software at the installation time.
Yipee! You have done the installation.
On the top panel, you'll see the File option. Click on it.
Click on New and finalize video file settings.
To create your file, hit the New document icon.
Now, again click on the File and select Save As option.
If you want to add a new screen recording, go to File and click on the Add Additional Recording section.
Here, you can pick the video or audio to record from as they offer numerous video and audio sources for easy recording.
The only thing you have to do here is to press the record button, and boom recording starts.
Most of the time, we want to mark any particular frame. Well, here you get the Add Marker button to mark the frame you like.
Once you are finished the recording, you have to press Command+Shift+2, and it's done.
Now, select the Add To Document and tick mark on "Add clip directory to timeline." And click the "OK" button.
If you wish to see your added recording, check the media library from your screen's right-hand corner.
Want to edit a clip? Then simply drag the clip from the media library to your timeline and start editing.
Here starts the main editing part. You can change the complete look of your clip and make it professional by using filters, adding media, annotations, and all the other changes you want to make. Complete control is in your hand.
After completing all the editing parts, you can save the file. Now, you can rest. Oh, wait, before that, you have to complete the following two steps.
Now, you'd like to export this file. So choose the format you want for your project and then click "File" and then Export.
Want to publish directly? Select your favorite video platform by selecting the File, followed by the Publish To option.
Conclusion
Done? What are your thoughts after reading this in-depth review guide?
Are you still interested in using it?
If you want to know my verdict, honestly, I am in love with ScreenFlow. Despite its few cons, it's worth your attention.
It can convert any raw videos into professional-looking videos that grab everyone's attention. Plus, it has everything in one place any video editor (here, I'm talking about a person) will fall for.
Do not forget to mention that it is professionally built for only Mac users to make their video editing experience wholesome. So, if you are a Mac user, you will indeed love this.
Well, this is my personal opinion. Everyone has different needs, so tell me your feedback on this in the comment section. I'd love to explore if you have any queries related to this Screen Recording Software.
FAQs Related to "ScreenFlow"
Q. Does ScreenFlow offer a free version?
Ans: Well, this video recording software does not offer any type of free version. But you can avail free trial of 30 days of this Screen Recording Software. Once your 30 days limit is over, your videos will include the watermark. If you wish to remove the video's watermark, you must purchase its plan.
Q. Is ScreenFlow available for Windows?
Ans: No, it is not. Many people search for ScreenFlow for Windows and feel disappointed. So, I'd like to tell them this software is only for Mac users.
Q. Which one is better: ScreenFlow or iMovie?
Ans: In terms of high-quality videos, both are excellent options. However, if we compare both features, ScreenFlow is ahead in the game.
Q. Does ScreenFlow support 4K?
Ans: Yes, this software supports 4K, so you can capture every moment and add cinematic shots to it to give a never-before experience to its users.
Q. Is Camtasia better than ScreenFlow? 
Ans: Both are excellent software when it comes to offering high-quality video editing and screen recording features. The only difference is that this software is available only for Mac users, and Camtasia is for both Mac and Windows. In terms of pricing, ScreenFlow is much more affordable than Camtasia.
Q. Is ScreenFlow safe to use?
Ans: 100% Yes, ScreenFlow is safe to use. Plus, it is reliable and easy-to-use software; anyone can use this tool as per their needs.
Q. Are there any free alternatives to ScreenFlow?
Ans: Yes. SimpleScreenRecorder, VokoscreenNG, and Bandicam Screen Recorder are a few free alternatives to ScreenFlow. But as we all know, they offer limited features. So if you want to make videos like a pro, it is always suggested to go for a paid one.