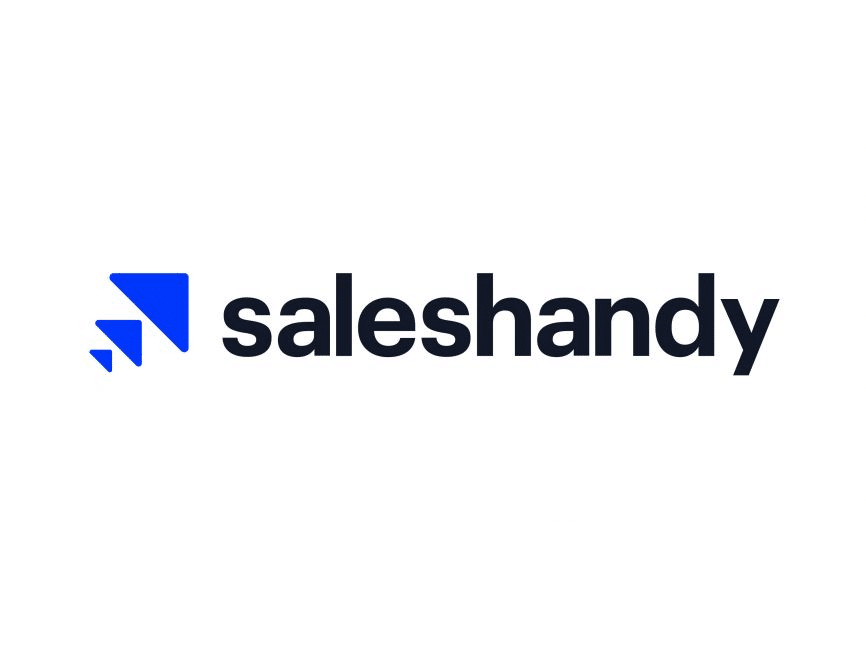 Saleshandy Review: Features, Price, Pros & Alternatives
What is Saleshandy?
Saleshandy is a fantastic email marketing tool to perform specific tasks by sitting on your chair with a laptop or on your desktop. In today's digital era, tools like Saleshandy are most helpful to your sales team in the business to make them more capable.
With the ease of use, better customer support, and functionality, Saleshandy is one of the best software to send an enormous multi-stage automated follow-up email to your customers or new clients.
You can use Saleshandy to help the sales team operate their personalized cold email sequences to create leads, improve customer engagement, and reach new productivity levels.

It offers various tools and capabilities to fulfill the demands of small or medium-sized organizations with total efficiency. This tool is created to help merge document management, file sharing, watch emails, and start leads through centralization.
Furthermore, it benefits the sales team to trace their sales resources properly and get insights into users. It will showcase a few marketing strategies to develop better and more effective outcomes.
Also, it offers Gmail and Outlook with one-click integrations with SMTP connections to the rest of the email services. Along with that, you can rely on this software in the case of pricing. It offers reasonable pricing with a free trial. So after a free trial, a business can choose one from the available plans to use this software.
With more than 200,000 clients worldwide from Walmart, Amazon, Uber, Dell, Lacoste, and more, this software has become the most trustworthy solution for your business's sales productivity and growth.
Features Of Saleshandy
There are many features involved in the Saleshandy. However, the main features of this fantastic email marketing tool are lead tracking, email tracking, and file sharing. Also, it involves appointment scheduling, AB testing, and campaign segmentation. The following are also other features you can see in Salehandy.
1. Campaign Control
When you have a lot of campaigns from different places, for other topics, etc., it helps to control your movements.
2. Campaign Analytics
With features of campaign analytics, it is helpful to the open rates activities, linking activities, and attachment activities.
3. AI And Automation
It has an AI and Automation feature that helps lead to prioritization, scoring, and the best time of day schedule. This might be the best thing that happened in the Saleshandy.
4. Email Platform Integration
It allows you to collect information from other available software like emails, contacts, and calls. As a result, it decreases manual data entry.
5. Email Schedule
Most people choose Saleshandy to schedule emails appropriately in advance.
6. Notifications
With a notification feature, you can get notified and follow up on emails based on pre-set reminders.
7. Task Management
With this task management, you can automate your tasks and set a reminder for tasks to assign to your sales team to complete.
8. Calls & Voice
It comes up with a sales dialer feature that combines dialer software with better-quality calls.
9. CRM
CRM helps to provide two integration options with sales. The first one is tracing the activities of the sales team in your organization and prospect responses. Secondly, use CRM data to spread and personalize sales outreach.
10. Tracing Email With Your Gmail
With Saleshandy, you can easily trace your Gmail emails for free. It will help you know whether the email you sent to the client is opened or not. It is beneficial to keep you updated.
This stunning tool offers unlimited features, workflow management, workflow performance, sales coaching, and insights, and the list is long. These things are enough to insist you get this software to make your sales team more effective and powerful.
Pros
Saleshandy offers powerful integrated options like Gmail, G Suite, Office Outlook, Office 365, etc.
It is suitable for small, medium, and large-sized enterprises.
It becomes easy to run campaigns using Saleshandy.
You will get the best customer support.
The email campaigns and the tracing features are remarkably better for any organization.
Saleshandy adds good analytics, active development, and new features regularly.
It offers a free trial, and the plans are reasonably priced.
Cons
It does not provide any free email-sending limits to clients.
Poor reporting.
You can directly reply to clients from the system itself.
Saleshandy Plans & Pricing
It offers two plans, which are further divided into three categories. The first plan is Cold emailing, which needs $29 per user monthly. On the other hand, the second plan is Email tracking.
1. Free Plan
You can easily trace your email with free trials or a free plan for essential use only.
2. Regular
The regular plan is available at $9 per month per user.
3. Plus
The plus plan is available at $22 per month per user only.
Note that every plan offers different features like email scheduling, end-to-end engagement tracking, advanced mail merge, etc.
What is The Use Of Saleshandy?
Saleshandy is famous as a cold email marketing software in the markets. It helps many organizations, from small to large, reach their clients with highly personalized emails. Also, it helps to generate leads, send emails and inform about who is opening them, edit email templates, trace emails, and much more. Therefore, this can be a beneficial app one can use for his enterprise.
How To Use Saleshandy With Outlook?
There are many features available in Salehandy. Therefore, it becomes tricky to talk about how to use Saleshandy. However, we would like to add using email template features with outlook.
First, you need to download and install the Saleshandy Outlook Plugin.
Use Outlook to login into your Saleshandy Account.
Press the New Email tab.
Find the Outlook ribbon and press on the Message tab.
Now Press on the Templates and choose one from various available options.
After selecting, your template will be loaded into the compose box.
Now, enter the Email Address of the recipient.
Lastly, press the Send button.
Conclusion
Saleshandy is one of the best email marketing software to trace your emails and campaign management. Also, it works tremendously well in the case of helping the sales team of your organization with various tasks. Thus, you can choose this software to increase your capabilities.
If you need more information on Saleshandy, this whole article will help you learn about it in detail. Also, you can check out the features, pros and cons, and pricing if you want to use this software.
In the end, we hope you like this review article of Saleshandy. Please comment if you need any help or suggestions, or have any queries. Our team is there to help you anytime.
FAQs
1. Why do we choose Saleshandy?
Saleshandy is email marketing software. We like the feature that informs us about who opened our emails and links and when. This way, we can get an idea about who we are targeting, who is opening the emails, interested clients, and much more. Also, it is helpful to know the number of emails opened by the clients.
2. Does it require filling out credit card details to sign up?
Saleshandy offers a free trial of 14 days for the Plus plan. So, you can try it before you subscribe to this plan. Also, there is no need to add credit card details to sign up to get started.
3. Are there any limitations with Saleshandy's free plans?
First, you can try this software for free for up to 14 days. However, if you do not choose any of the paid plans offered by Saleshandy, the trial will convert into a free plan. So, you can continue to use it with a free plan having limited features.
4. Does Saleshandy come with high discounts and customized plans?
A big Yes to this one! At Saleshandy, you can have heavy discounts on annual subscription plans for at least ten years or more. You can also get a detailed quotation by contacting them on their email ID.
5. Does it offer discounts to NGOs?
A delightful Yes to this one! Saleshandy offers 25% discounts if you work for an NGO or non-profit organization. However, you have to prove that you are working for them, and once it is authorized, you can get discounts on yearly subscription plans.
6. Does a business have to put members on the same plans?
All team members working together for the exact cause must be on the same plan. For example, if your 3 members are using the features of the Plus Plan. It would help if you chose them for a Plus Plan only, and you can't put them on the Regular or Free plan.
7. Can a subscribed plan change to a different account?
We like to add that every customer can transfer or change their accounts for free with a big yes. There is no need to pay any amount for this. You need to email them telling them about your transferring or changing your subscription to a different account.