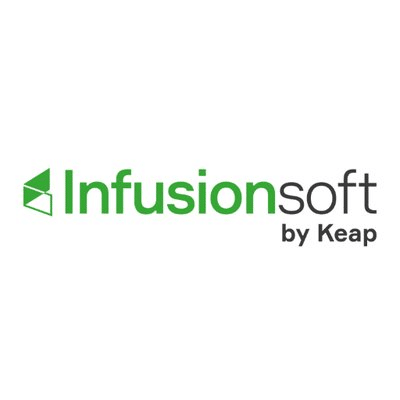 Infusionsoft Review: Features, Pros, Cons & Alternatives
Introduction
"What is Infusionsoft used for?" – Anonymous.
Choosing where to invest your email marketing dollars isn't a decision you take lightly as a small business owner. So to further help keep up your marketing game, mainly as a small business owner, we will introduce Infusionsoft by Keap.
We'll review Infusionsoft about its email marketing solutions. You know you need to attract new consumers and keep your present clients coming back, but you can't invest resources or time into something that will not deliver the results you expect.
And that's where email marketing comes in as the most crucial stage! Email marketing has the highest ROI (return on investment) of all forms of marketing, averaging about $36 in return for every $1 spent.
What is Infusionsoft?
Infusionsoft is a cloud-based software platform that assists small businesses and solo entrepreneurs inefficiently managing their relationships with leads and customers.
Users can utilize numerous streamlined integrations that connect with virtually any third-party software. Additionally, users can integrate Infusionsoft into their corporate ecosystem via its tech support team.
Users can centralize all customer interactions and daily activities, turn new leads into customers, sell more online and collect payment using one centralized system.
This software combines everything a small business needs, including contact management, CRM, marketing automation, and e-commerce, into one efficient system.

How is Infusionsoft Used for Email Marketing Automation?
Infusionsoft by Keap is an all-around software created to help small businesses save time and grow revenue. Rated as a top sales producer for SMBs in 2019, this vendor brings organization and automation to marketing and sales activities.
After 20 years and determining thousands of businesses served, Infusionsoft has changed its name to Keap Max Classic. Let's learn about the key features and specs of Infusionsoft as follows!

Features
1. Email marketing automation
With Infusionsoft, you won't have to spend endless hours copying email after email and following up with the leads. It all happens automatically here. The system automatically sends a follow-up email whenever you get a new lead.
The email marketing automation with Infusionsoft is not only easy but also advanced and personalized in nature. It further helps integrate thousands of apps and tools to trigger automation, such as Google Calendar, Paypal, Gmail, etc.
Not only the lead capture, but the appointment reminder, sales nurture, and purchase follow-up emails are also quickly and automatically sent via the system. For instance, the clients automatically get scheduled reminders whenever they book an appointment.
As these customers are now within the sales pipeline, the emails regarding promotions and offerings as follow-ups are automatically processed. Lastly, the customers receive a thank you email after making a successful purchase within your system.
2. e-Commerce & payment reminders
With Keap's e-commerce features, invoicing, and payment processing, you can customize the software platform to your needs and avoid adding other third-party tools. There is an automatic checkout form that accepts payments in Paypal.
The email marketing here with Infusionsoft goes in-depth to not lose the sale even at the last minute. You can create a customized and seamless checkout process that reflects your branding and triggers automated follow-up and abandon cart nurtures.
Keap's CRM with invoicing helps you to send a custom quote directly to your potential customers. Keap also provides the ability for customers to pay now from the quote.
With Keap's billing and CRM software, you can set up recurring payments, analyze payment frequency, add personalized start and end dates, and pause payments. In addition, recurring payments can be accessed in the contact record.
3. Contacts management
Infusionsoft users can see everything from client contact information, sales history, orders, account balances, lead sources and scores, appointment history, website history, and more with the contact management system. Users can add tags to contact accounts, which become searchable notes used for list segmentation. In addition, the CRM can be used to automate contact management tasks to ensure customer relations are continually nurtured by setting up appointments and follow-ups.
4. Easy-to-build emails plus automation & CRM
Infusionsoft's email marketing programming includes spam scoring to increase inbox deliverability rates. In addition, the software comes with drag-and-drop tools in the Campaign Builder function to help build that first promotional email.
Here, you can use segmentation to trigger automated and personalized nurture series and take the chaos out of connecting with your customers. With modern and stunning templates already available, you can easily create engaging marketing newsletters and broadcasts.
5. Effective CRM texting process
You need every merit to turn a client's attention into a sale rather than a missed opportunity. Infusionsoft's CRM with texting assists you reach audiences easily with templates, link shortening, and automatic opt-in.
With Keap Business Line, you can connect with your clients directly. Send automated replies to new leads and personalized messages to clients based on their behaviors and preferences within the app.
You can automatically reply, even when calls are snoozed, whether you're at your desk, going to meet a client, or at your kid's soccer game. Select a local phone number, and personalized voicemail for your small business, and snooze business calls separately from personal do-not-disturb settings.
6. Capture qualified leads in real-time
You'll capture qualified regularly if you have powerful tools like Keap's lead magnet blueprints, landing pages, dedicated sales funnels, internal forms, and consultation appointment scheduling.
While Keap's lead scoring stands out against competitors like Ontraport, ActiveCampaign, and Kartra, it is also the only platform that offers multiple features such as a dedicated business line, appointment scheduling, various sales pipelines, quotes, payments, invoicing, and onboarding with 24/7 support.
7. Dedicated email performance tool
You can download the email performance tool of Infusionsoft by Keap and start analyzing the metrics to measure your success. The tool offers three essential resources to help you effectively determine your email performance as follows:
8. A/B test site
It helps you identify A/B testing (aka split testing) on two campaigns while providing you an instant snapshot of what's working and what could use improvement.
9. Campaign dashboard
It assists you to run metrics on up to five campaigns within a single duration while providing you with an entire snapshot of the campaign's success.
10. Monthly analysis
It helps you track a long-term campaign over 12 months to determine your valleys and peaks so that you can check for success and repeat it.
Pros
Interactive user interface
Infusionsoft contains intuitive user interfaces in the marketing automation industry. Their visual campaign builder creates crafting even the most complicated nurturing sequences fun and intuitive.
Infusionsoft uses universal tracking, making it easy to track a contact's behavior across multiple marketing channels.
Thanks to over 300+ apps in the Infusionsoft Marketplace, their API, and their Zapier integration, you can connect Infusionsoft to hundreds of third-party tools.
Cons
Infusionsoft doesn't have any native integrations with third-party tools. While they have a marketplace with 300 plus apps and extensions, many of these require an additional ongoing cost.
Infusionsoft is pretty expensive both monthly as well as yearly. The good news is, if you're business grows, then your app's expenses will also increase simultaneously and it shouldn't impact your bottom line.
Infusionsoft Pricing
It has both annual and monthly pricing plans as below:
Monthly Plan
Lite – $79/month
Pro – $169/month
Max – $249/month
Annually Plan
Lite – $59/month
Pro – $129/month
Max – $199/month
For in-depth information check this official pricing page.
Final Words
Overall, Infusionsoft is a perfect piece of software with only a few flaws. In addition, it has one of the best user interfaces for building automation email campaigns, making it easy and enjoyable to use.
FAQs
1 – How do I create an Infusionsoft campaign?
Setting up a campaign in Infusionsoft by Keap is a reasonably straightforward process requiring just a few steps with impactful payoffs.
Plan a campaign strategy
Build your campaign
Create campaign tags
Campaign content
Review and test your campaign
2 – How do I create an Infusionsoft email template?
Just hover over the template icon and click the "eye" icon to preview the template, or click Use Template to start customizing it.
3 – How do I delete a Keap campaign?
You will need to call Keap customer service if you want it restored while you're deleting a campaign. All of the campaigns are chosen by default. Tap the top checkbox to deselect them, then check the box next to the campaign you want to delete. Next, click the Actions button and select Unpublish and Delete.