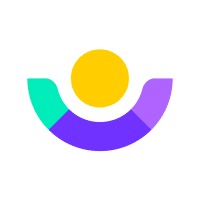 Customer.io: Features, Pros, Cons, & Alternatives
What is Customer.io?
Customer.io is a next-level automated email marketing tool that is used by tech-savvy marketers. Also, it is best for people who want more flexibility to make and push notifications, data-driven emails, and SMS.
To connect with your clients worldwide, you need a tool that reaches your clients and provides the details you want. Customer.io offers all these tools, from personalization to segmentation.
Customer.io, a customer engagement software founded in 2012, allows users to create their most advanced automated email messaging activities. You will get access to your real-time behavioral data to make them relevant and personalized emails to send to clients or customers.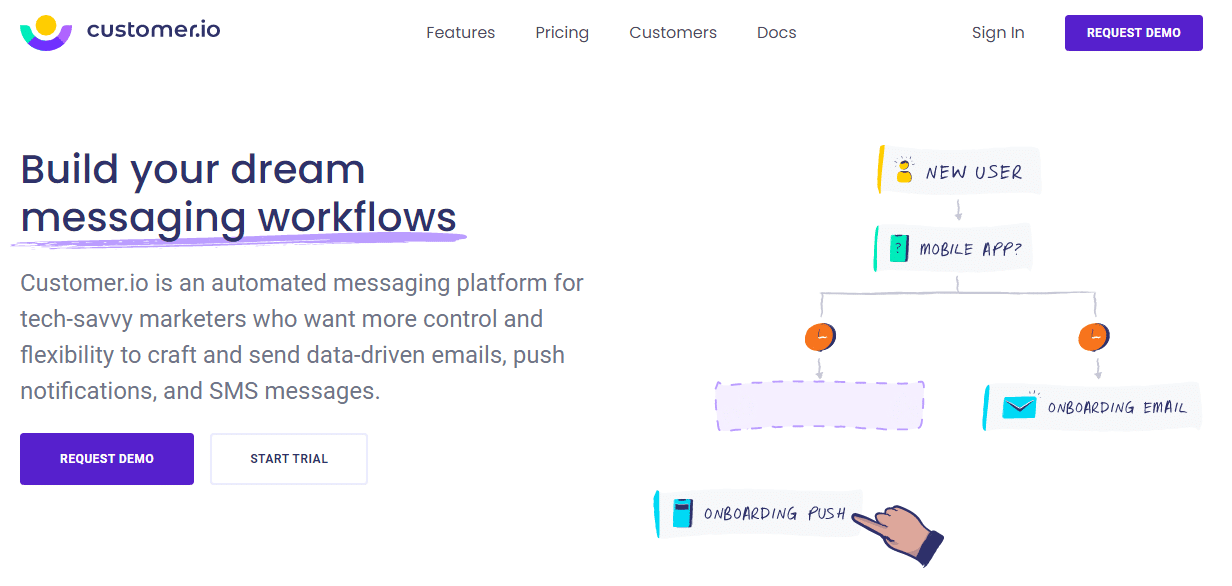 Along with that, it is possible to push notifications, and send emails, and text messages to your clients by using the intuitive and robust Customer.io. With this, you can also get a robust visual building experience. So, once you start using this, you can join the family of over 3,800 companies that send more than 8 million messages every year.
Most tech-savvy marketers use this powerful tool to send data-driven marketing, personalized, transactional messages, and products. Besides that, it is known as the ideal tool for mid-market SaaS, mobile apps, marketplace companies, FinTech, EdTech, and much more.
On the other hand, it comes with a slack integration allowing your team to know what your customer is doing through notifications.
What is The Use Of Customer.io?
Customer.io is amongst the best email marketing software allowing you or a marketer to spread an idea and turn it into a powerful message campaign.
It is helpful to provide more customer data points than any other email marketing tool.
You can also use this tool for a better email verification process, reducing any chances of email deliverability issues.
It helps to automate your website from tracking.
Helpful to develop performance tracking and a dashboard.
Features
Customer.io offers integration options like Webhooks and Event Tracking API to the users. Along with that, it provides various tools and administration features. The proper use of these multiple features offers real-time behavioral data to create personalized messages. You can keep your user database up to date and boost your automated email sending by using them. So, the following features are involved in Customer.io.
1. Direct Integrations
With the direct integration option RESTful API, you can seamlessly create, update, and remove people. Also, many library languages like Python, Ruby, Go, etc., are offered by Customer.io to help you send event data.
2. Integration With Third-Party
It would help if you used third-party integration like Segment, Rubber Stack, mParticle, and Hull. It supports Zapier data and adds up third-party integrations every time.
3. Reduce Your Audience
Customer.io provides segmentation features to narrow down your audiences. You can form a group based on the performance of your business and real time. So, you can easily separate each one you target without any segmentation limits. You can group people by personal attributes, what they do with your product, the pages they view, and more.
4. Individual Profile Data Watching
Attribute helps separate a group of people or specific persons when you need it. Also, with these features, you can easily see where your users are engaging, view a complete log of event and attribute data, what messages they have received, and much more.
5. Convert Your Group Into Ad Audiences
By adding Customer.io groups or segments to your preferred ad network, you can easily save time and money. Mainly it has become easy to retarget the right users and show them the best ads using Customer.io.
6. It's Time To Focus On Strategy & Less on Building
Customer.io provides rules-based visual workflow builders that boost your optimal user experiences.
7. Transactional API
Customer.io was created to enhance speed, reliability, and deliverability. Thus, they have a Transactional API that allows you more flexibility in providing help to your existing layouts and styles in Customer.io. You should also focus on consistent branding for all your messages despite marketing emails.
8. Mobile-Friendly
With mobile, it provides more flexibility to your workflows. It allows you to push notifications into your messaging strategy with text messages and emails. It is easy to integrate eye-catching content and behavior-driven segmentation and make push notifications customer-friendly. 
Besides that, you can have the advantage of having additional features in Customer.io. These include customizable CTAs, templates, multi-campaigns, email marketing, SMS marketing, social media integration, lead qualification, lead management, subscriber management, and quite a long list.
Pros
It offers automated and data-driven customer management.
Helps to keep your client list up to date.
Send multiple emails in a flow.
A complete solution to develop your client's success goals.
Weekly newsletters are available to allow you to recreate a similar software each week.
Easy to separate your customers.
Customer.io helps to provide a helpful API to update your client's profile and post events for them.
Cons
This software only sends 50 emails at a time.
Customization options are limited.
The filtering and search options should be improved.
Customer.io Pricing & Plans
Although Customer.io provides two plans, it still has a free trial, and the plans are as per below.
The Basic Plan is available at $150 per month only for 12,000 profiles.
You have to contact them to get the exact pricing for the Premium Plan.
However, they both have features like sending unlimited emails, technical support, a dedicated customer success manager, managed deliverability, and more. On top of that, you can take demos.
How To Use Customer.io?
There are many uses of Customer.io. Therefore, we will talk about the email sending process once you have written it. So, when it's time to send emails to your clients, you have to go through some behind the scenes. After your verification, customer.io follows the below steps to send emails.
It collects everything that email needs, like customer and event data, layouts, and messaging content.
Build and send the email. It includes a few more steps with the proper sequence.
– Email body creation. It takes your customer and event data, HTML code, and things required in your email content and puts them all together.
– Then, the email body will insert the Layout where the content tag is available.
– It needs to add the remaining things like Subject and Sender ID.
Now it verifies some more checks and adds URL parameters and attachments (if any).
After these, it sends the emails.
Conclusion
If you are looking for the best automated email marketing tool for your customers, this may be what you need to reach your customers. Customer.io offers all tools, from personalization options to email or message segmentation. So, you can rely on this tool for your email campaign management.
Thus, in this blog, we have included the features, pros and cons, how it works, and other essential points to know. The article will provide you with complete detail and make your email sending tasks easy.
In the end, we hope you collect the information you want for Customer.io. Please tell us about your doubts in the comment sections below.
FAQs
1. What are the best things in Customer.io?
Customer.io provides phenomenal support. The team is very responsive and excellent in the recommendations and solutions. They listen to their customer's issues and immediately work on them to fulfill individual needs.
2. What things should be changed in Customer.io?
Many developments were needed in the initial setup to combine products to have transactional emails and personalized marketing emails. Therefore, this needs to be changed. And fewer improvements would be better for marketing teams.
3. Why we cannot edit the HTML of drag-and-drop emails?
This software is wholly made to put together emails quickly without the support of HTML or CSS knowledge. Therefore, you cannot edit the HTML of the drag-and-drop option. However, you can use a text and code editor to manage your emails on this tool.
4. Do conversions work with push notifications?
Although conversion is traced to people, Customer.io shows the messages driving conversions. These are assigned to the last email or message sent before the user adds a conversion segment. If you see a user running an action or adding a segment after getting a push, the last user will be marked as converted, regardless of the device you used.
5. How does Customer.io work for you?
First, the customer activity is sent to the workspace of Customer.io in the form of events, devices, attributes, and page views. After that, the data is linked with available people in the system. And the data people provide helps to circulate segments and make powerful campaigns and broadcasts to send messages to clients' inboxes.
6. Is it easy to make creative emails with Customer.io?
Customer.io makes it incredibly easy to make creative emails. This tool is rich with features so that one can do what he wants to do and make emails creative. Thus, you can send compelling emails to everyone you want.
7. Is it better to transfer your transactional emails to Customer.io?
It is always better to move your transactional emails into Customer.io to meet with excellent analytics and help your support team see a record of email activities for users to face the issues.