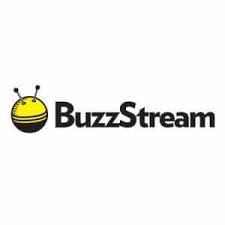 BuzzStream Review: Features, Price, Pros & Alternatives
Introduction
"What is BuzzStream, and how can I improve my SEO game with it?" – Anonymous
When thinking about Search Engine Optimization (SEO), it is essential to look at all facets of a powerful campaign strategy — keywords, content, meta tags, and backlinks. While they may sound straightforward, backlinks are crucial to SEO.
Backlinks — also known as inbound or one-way links — are links that direct to your website from another website. Backlinks help promote your site or blog by being hyperlinked to you from another source. Easy enough, right? Well, not so fast. When it comes to backlinks, quality matters, and the quality tools!
And most importantly, the tool, BuzzStream, that we're going to review in this article is worth it in terms of features, email, managing, and reporting. We'll soon unveil each of these critical features of BuzzStream below after understanding an overview of what the tool is!
What is BuzzStream?
BuzzStream is a specialized tool for all your SEO link-building strategies, especially the backlinks we're talking about. The tool includes everything you need in terms of robust features such as data collection, outreach with emails, reporting, analytics, and more.
Thus, BuzzStream is an effective outreach and link-building tool that helps with this critical SEO element. In addition, it is a relationship CRM and an outreach tool that lets you develop and manage a vast number of outreach campaigns when used efficiently.
In other words, BuzzStream can help you quickly take care of what can otherwise be one of the most time-demanding SEO undertakings.
BuzzStream automates your highly time-consuming tasks and syncs various outreach activities, which ultimately helps marketing teams efficiently find influencers, develop profitable relationships, and build awareness.
All in all, you will be using BuzzStream for the following tasks:
Digital PR – Offers press list-building and pitching features.
Link Builders – BuzzStream's link builders can be operated in 4 ways: finds contact information, manages communications, keeps track of existing and new backlinks, and manages outreach pitches and prospects.
Content Promotion – Helps you build pitches and lists for influencers to achieve genuine publishing of your content.
Features of BuzzStream
BuzzStream review tools will help you connect with influencers in your relevant specific niche. Then, organize great outreach programs, customize them, get lots of leads, schedule influencer follow-ups, and so on.
The whole concept of BuzzStream can be seen into four parts as follows:
1. Link Building
With this tool, you can adapt the functions to your requirements to combine the requirements and needs of the building.
You can use this tool to set up custom link types. If you are new to Search Engine Optimization, creating web links is time-consuming and incredibly difficult.
This web link creation tool also makes web link creation easy for those participating in large Buzzstream web link creation campaigns. That includes many research studies to provide direct web design techniques and acquisition links.
That makes the process quick and easy and will help you improve Search Engine Optimization from your website. Buzzstream may not get a complete SEO tool. However, it is a great web link-building tool that can include other SEO tools to improve SEO.
2. Easy To Add Bookmarks
Buzzstream allows you to bookmark your toolbar functions. That is a great way to add brand new link prospects to your BuzzStream database in a pop-up window.
This function immediately checks the website to get contact information such as email address, phone number, or contact form from the website and tries to get it. Therefore, fields in your CRM record are pre-filled, making the method of pasting websites into another system more convenient and faster.
With this tool, you can effortlessly search for a role using the contact.
3. Email Management
Buzzstream gives you a trustworthy email management function.
With the latest report from BuzzStream, you can fully integrate it with your email account to ensure that all the background information about your message against contacts is recorded in your BuzzStream's contact database.
With BuzzStream, you can leave those complicated spreadsheets behind. Send personalized, relationship-based messages without sacrificing efficiency.
Since it's a commendable email marketing tool that features, we'd like to discuss it in detail as follows:
The email management of BuzzStream goes through the following steps:
List Segmentation: Sort & filter your database to find the right contacts for your campaign.
Choose A Template: Create or select a template for your campaign. BuzzStream tracks click rates, open rates, and response rates, so you can see what's working best.
Customize Your Message: Write a relevant, personalized message based on your conversation history, notes, and your contact's recent posts. Get everything you need in one view.
Select Your Send Timing: Choose a time to send your outreach message, so your prospects receive your message at exactly the right time.
Automated Follow Ups: Enjoy hands-free follow-up with your contacts through intelligent automation based on rules you define.
Set Follow Ups Reminders: Set reminders and never forget to follow up with a contact who hasn't responded or is awaiting a response.
The best part about BuzzStream is that you can send outreach as you go. You can send outreach as you're viewing a contact's website. Get an entire overview of their bio, contact information, history, and more as you write.
And, you can also choose whether to personalize each email or send a message to everyone in your campaign at the same time.
4. Website Link Management Or Analysis
The web link creation tool functions as a CRM for link-building tasks and helps users track their connections and conversations with potential link companions.
This feature is helpful for agencies that want to reduce the number of unknown calls required to insert links by reusing link information across campaigns.
Users of an SEO group with their complete information in a well-maintained CRM like BuzzStream will undoubtedly pay off when their team leaves their weblink relationships and takes them away.
5. Buzzbar
Buzzbar The BuzzStream review feature allows you to open multiple sections at once in a browser-style window and view critical contact information and various other information on one screen to control prospecting in your listings.
This feature allows you to review the website, remember why you are talking to the website owner, and send a contact email from a template without leaving the ad.
That speeds up the process of link prospecting and simplifies the process even for newbies.
6. BuzzStream Customer Support
When dealing with sensitive information, you must always be careful. That is a point to keep in mind even when it comes to new tools. According to Buzzstream, your data is highly secure. It is supported daily and also kept in numerous areas.
The servers are located in data facilities monitored by the video surveillance device. The servers are protected by on-site employees around the clock all year round.
Outreach Tactics Used By BuzzStream
Most commonly, we see three famous outreach tactics as follows:
Guest posting
Broken link building
Skyscraper technique
Pros
Significant in terms of campaign management
Offers a list of potential outreach facilities
Successful link tracking
Brand monitoring
Cons
Certain misleading templates
Lack of notifications facilities sometimes
BuzzStream Pricing
It has 4 pricing plans as mentioned below:
Starter – $24/mo – Get a basic outreach plan for up to 2 users with 1000 contacts.
Growth – $124/mo – Outreach plan for up to 3 users with 25000 contacts, with features like project reporting, team sharing, and more.
Professional – $299/mo – Fit for up to 6 users with 100,000 contacts.
Custom – $999/mo – Best suitable for users up to 15 with 300,000+ contacts.
Final Words
So, this was the entire BuzzStream review along with brief information on this email marketing or email outreach tool, you'd love to hear about! However, you must always remember that such backlinks creation tools should be genuine and wholly comply with Google's algorithms.
FAQs
1 – Is link building still effective?
Backlinks are one of the essential requirements of SEO. Thus, they're effective provided you only follow the legit ways to create backlinks to your website.
And, the tools such as BuzzStream helps complying such rules and limitations to create backlinks via legitimate ways only.
2 – Who uses BuzzStream?
The most common users of BuzzStream are from Mid-sized Companies (51-1,000 employees) and the Marketing & Advertising industry.
3 – What are the benefits of link building?
Backlinks offer benefits such as credibility, increased web traffic, high site metrics, SEO scores, improved customer relationships, excellent revenue opportunities, etc.
4 – What are the best link building strategies?
Professionals recommend the best link building strategies or tactics: social media backlinks, guest posting, skyscraper technique, collaboration, forum, blog comments, and broken backlinks.
5 – How many backlinks do you need?
The number of backlinks needed goes up faster than the difficulty ranking. So, for example, if a keyword has a difficulty of 10, you probably need about ten backlinks to rank. But if it has a ranking difficulty of 50, you may need 100 backlinks to rank.
6 – Does Pinterest count as backlinks?
When used genuinely, Pinterest can be used as a resource. Whether you purchase SEO services or do the work yourself, it's an ideal platform for generating backlinks. It's also a highly trafficked, user-friendly place to position your brand as an authority with your audience.
7 – How long do backlinks take to work?
It can take as little as four days and up to 6 months to index backlinks. This is because search engine crawlers work at different speeds for every website, and each site has its crawl rate and crawl budget, which determines how fast backlinks get indexed.