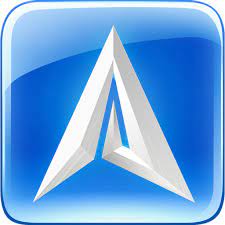 10 Best
Avant

Browser Software Alternatives
Avant Browser has brought a new level of clarity and efficiency to the browsing experience through its user-friendly interface. Its frequent upgrades improve its reliability and make it steady and ultra-fast. It is an Open-source browser like Firefox and Chrome.
It is freeware, 100% free, Ad-free, Virus Free, Spyware Free, Malware Free. absolutely with no hidden charges even in the future. Avant is the lowest memory usage browser on Windows. The performance of the browser can be measured by the usage of the memory.
Avant browser built on three Rendering Engines: Trident, Gecko, and Webkit, these are the engines behind Internet Explorer, Mozilla Firefox, and Google Chrome respectively. You can select your favorite engine as default. It switches to the different rendering pages as per the requirement of the website.
Compatibility:
It is compatible with all the versions of Windows Operating systems i.e., Microsoft Windows, Windows 7, Windows 8, Windows XP, Windows 8.1, Windows Vista, Windows 2000.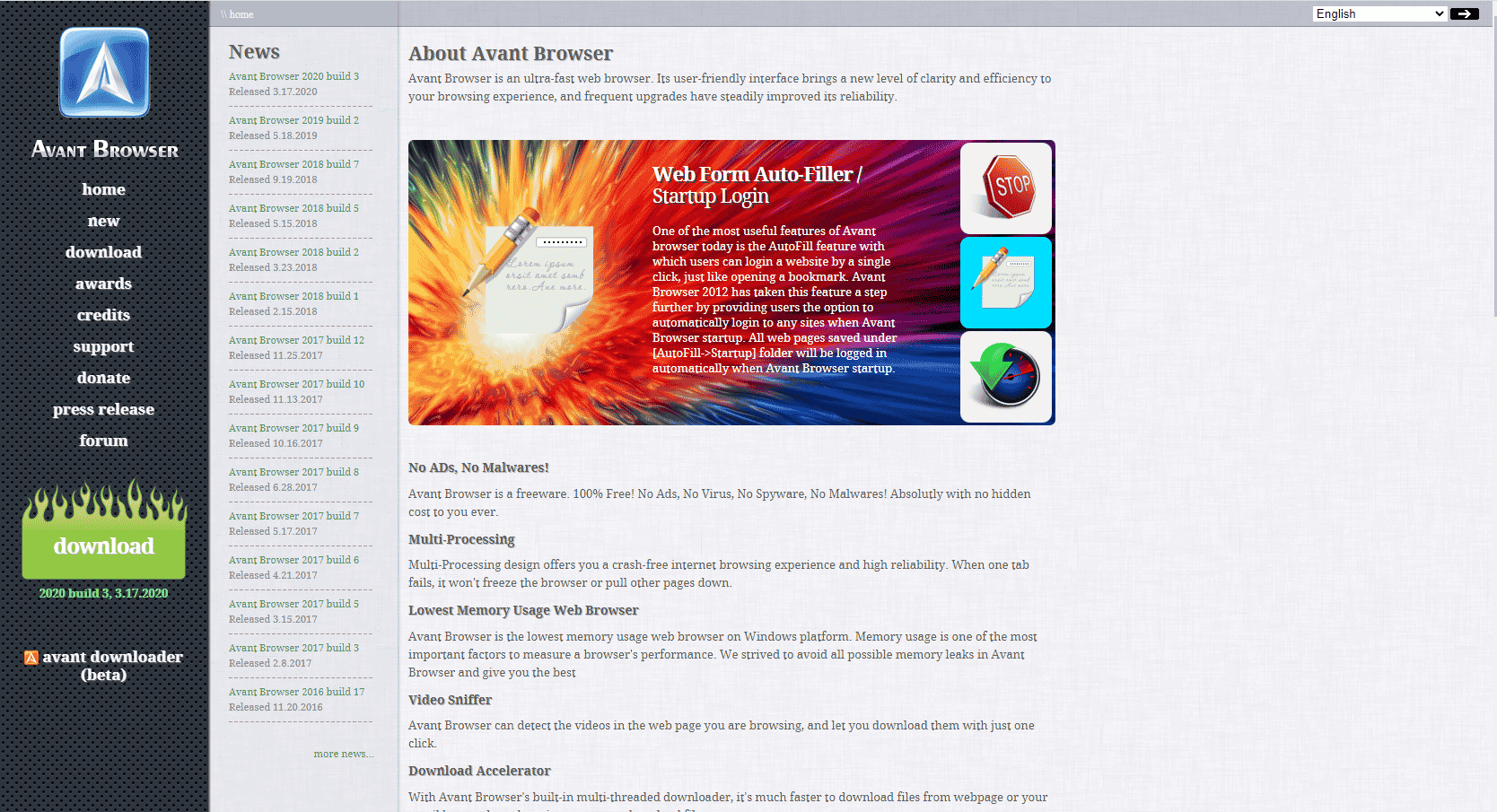 Features:
Multi-Processing/Anti-Freezing
Avant is a highly reliable browser as it offers crash-free internet browsing. If any of the tabs fails to load, it won't freeze the web navigator or pull down other pages as well. Ajax Technology used in websites causes frequent freezing or crashes for most of the browsers.
TRI-CORE rendering engine
Avant has three rendering built-in engines: Webkit, Trident, and Gecko, the same engines behind Google Chrome, Internet Explorer, and Mozilla Firefox respectively.
Split View
Multitasking users are beneficial with this tool Split View, which allows viewing multiple different websites at the same time. This tool adds another dimension to the customizable interface layout.
Video Sniffer
This feature detects the videos on the browsing web page and lets you download the video with just one click.
AD/Popup Blocker
Avant acts faster cause of its feature to block Popup pages and filters the Ad content. It allows you to block any annoying content by adding it to the "Add to Ad Black List" in the RIght-click menu command.
Download Accelerator
Avant Browser has a built-in multi-threaded downloader, which makes downloading the files faster from the web page to the mailbox and easy to manage downloaded files.
Online Bookmarks
It allows you to access your Bookmarks from anywhere, office, home, or any cafe, and not to worry to lose your data during the re-installation of Windows. The encrypted stand-alone bookmark file format protects your privacy even on shared computers.
Detached Always on Top Browser Window
You can drag the particular tab bar to detach a browser window and the detached browser window can be set on the top of all over Windows applications. This allows you to do other tasks such as watching videos on YouTube or chat with friends while working over other applications like Word, AutoCAD, etc.
Private Browsing
Private Mode of Avant Browser is designed, not to keep your data saved on your computer. This prevents your privacy even during sharing your computer with others. Your browsing and search history of Private mode won't be visible to anyone who shares the computer with you.
RSS Reader
It allows users to easily switch RSS views in Outlook headline mode or full-expended mode. You will be informed whenever there is an update for RSS.
Disadvantage:
This is the only disadvantage, it does not optimize Omnibox, which leads to a lack of multiple extensions.

Final thought:
Avant Browser that works for Windows, is based on a Tri-core rendering engine which prevents it from frequently crashing. Ad-blocking makes it faster and uses less memory to optimize CPU usage. If you are tired of using the browsers like Firefox, Chrome, and others then this can prove the better alternative for you. It's a traditional browser with some exciting features to offer. You can surely try your hand at this free browser.