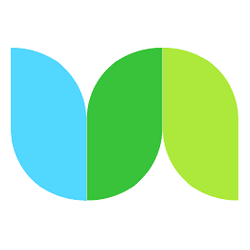 12 Best
Unanet

ERP Software Alternatives
Unanet is a project and resource planning platform developed in 1988. Up to now, it has served over 3100+ happy and satisfied customers in various ways. Unanet is a cloud on-premise tool that works to help clients to get resources and planning solutions.
As an ERP Software, Unanet is very helpful in professional firms that deal with government contracting, digital agencies, nonprofit organizations, contractors, architecture, engineering, and many others. In businesses, It helps entrepreneurs keep a record of project portfolios, ensuring a smooth flow of services.
One unique thing about this ERP is that it can combine professional services automation software like Accelo to project portfolio management solutions. This helps any user to plan and adjust the projects from one place. It saves users time & energy wasted while trying to work on projects that are based on different platforms.
Sometimes dealing with projects that require critical thinking may be hard, especially when there is no excellent platform to help you achieve that. To close that gap, tools like It came into existence and helps to merge employees to corporate goals. This is a key tool for forecasting the profits on prospective projects and does this by tracking and storing a record of the entire process.
Pricing
Unanet does not show pricing on its website. However, there are some websites like SourceForge that claim its pricing starts at $10.00/month/user.
What Are the Features of Unanet?
Many customers seem to agree that Unanet is a great tool. It has many features, and the following list outlines its principal features.
Finance
This ERP has an advanced system of providing financial solutions to many businesses. The tool has accounting features like general ledgers, accounts receivables, purchasing, and accounts payable. This is important because project managers can use it to evaluate the inflow and outflow of cash, financial metrics, and profits/losses made. The software supports many currencies as well.
Project management
Managing projects is never an effortless task, as many people view it. It requires time and effort and not all people can sit down to conduct all the activities. However, this software can help you simplify the project because it has amazing features like approval workflow which has been integrated with built-in changes, a Gantt chart view, the ability to create projects based on critical business rules, and budgeting of the entire project as well.
Reports and analytics
Reports are crucial in businesses as they help managers to compare the past, present, and future budgets altogether. This ERP app does this to help the managers forecast the future of the business based on the obtained results. It has an array of report features that clients can customize to suit their preferences.
Resource planning
Frequently, monitoring projects can be a hectic task for managers. To deal with these situations you can use Resource Planning Software.
As an Asana Alternatives, Unanet empowers resource planners and managers to plan their work as they desire. The tool is loaded with features that enable managers to color-code the employees based on the projects they're working on.
Unanet also shows the amount of work done in percentage, which makes it easier when one task is being transferred from one employee to another. It also has a feature that records employees' qualities, credentials, and skills, making it easier to highlight them when trying to hire or re-hire the workers.
Online billing
One critical area of any business is how to process payments. A good business ensures that it is secure in terms of billings because a single mistake can lead institutions to a loss. To prevent such occurrences, Unanet allows project managers to review invoices, inflow, and outflow of cash, and adjust payments. Then, all this information is stored for future reference and planning.
Conclusion
Unanet is a wonderful tool for both small and large companies. It provides services like project planning, billing, financial management, and personnel data in the best way possible. Unanet supports many platforms' integrations as well, which makes it one of the best tools for planning. It offers many beneficial services, making it a preference for many customers, despite the shortcomings that it has.