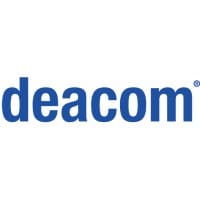 12 Best
Deacom

ERP Software Alternatives
Deacom is a comprehensive ERP platform with the largest functional foundation in the industry. Deacom ERP provides a rich set of capabilities designed for growing manufacturing and distribution businesses around the world. Following a "Complexity Made Simpler" philosophy. Because all functionality specific to these industries is developed & supported by Deacom.
As a very powerful ERP Alternative, it is able to deliver only true one System, one user experience, one fixed price, and one team solution which includes warehouse management, formulation, inventory management, CRM, point-of-sale, direct store delivery, lot traceability, forecasting, and e-commerce, to name a few.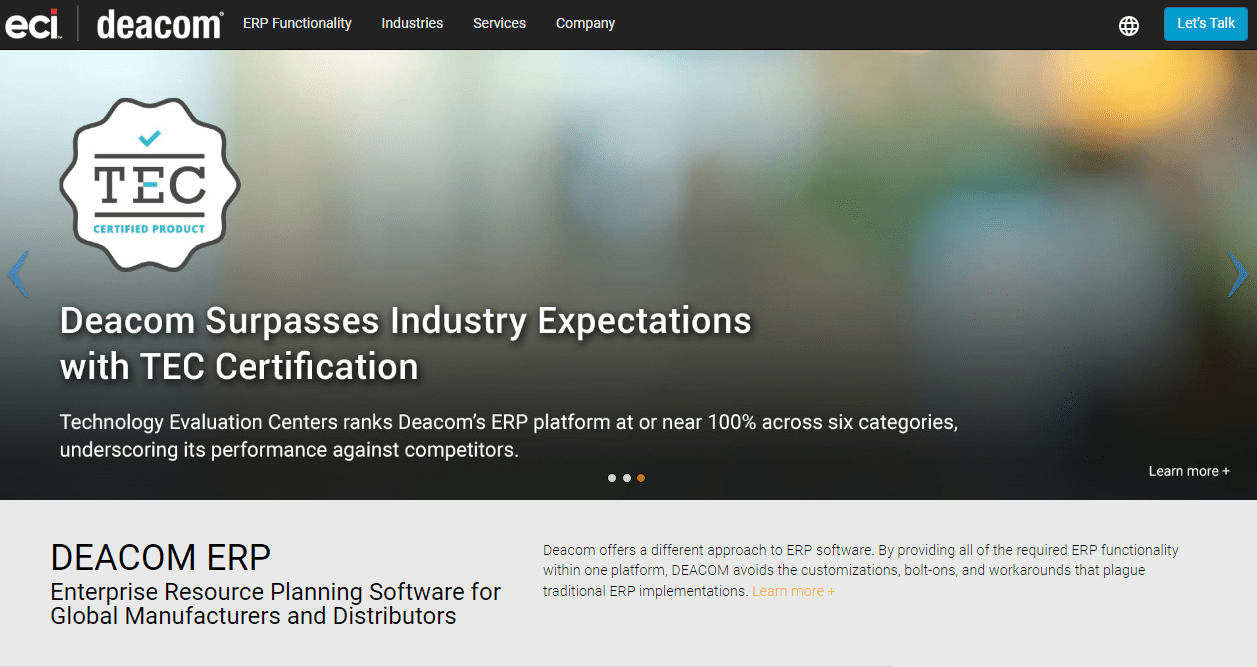 .NET framework is used in Deacom ERP to deliver flexibility. This ERP provider can quickly and easily adapt to the growing industry and regulatory developments.
Following Deacom's philosophy of Complexity Made Simpler, all software functionality is native to the core ERP, which eliminates the need for third-party bolt-ons and customizations. The Deacom ERP solution covers complex business processes including Formulation to Shipment, Seed to Sale, Order to Cash, etc. in one system.
This provides a comprehensive view and management of the entire enterprise: planning, procurement, quality control, production & operations, sales & distribution, marketing, BI, reporting, and finance.
Features of Deacom
Financials
Human Resources
Process Manufacturing Management
Inventory Management
Purchasing Management
Quality Management
Sales Management
Product Technology
Pros
Ease of use
Good customer support
Offers a lot more flexibility
Cons
A disadvantage of this software is based on the user's preference
Price
Deacom does not provide any pricing details yet. For more information, users are required to contact the sales team.